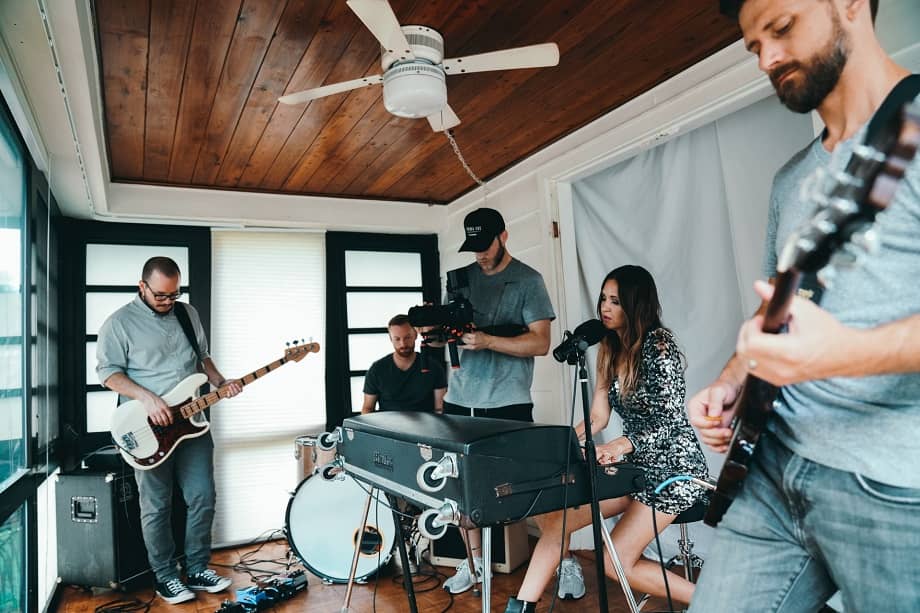 When it comes to home tech, people prefer to find good a brand and stick to it. This applies to ceiling fans as well. Well, if you happen to be in search for a good manufacturer to shop fans from, then let us introduce you to what we think are the 9 best ceiling fan brands in the industry.
Best Ceiling Fan Brands
Established by John Hunter – the inventor of the first ceiling fan – Hunter Fan Company has been a leading ceiling fan brand for over 120 years.
Now, one of the key benefits of this brand is dependability – this is because Hunter spends extra time and effort on testing its ceiling fans on resistance to vibration, weather elements, and more.
Over the decades, Hunter has successfully managed to adapt to changing market trends and customer demand. Now, this company produces a wide range of ceiling fans in various styles and price ranges. Regardless of your budget, Hunter is likely to provide just the right option for your needs.
In addition to residential ceiling fans, Hunter produces industrial fans that boast increased energy efficiency and easier installation compared to the competition. Hunter also has a luxury fan line called Casablanca, but it's worth its own coverage.
Some of the best Hunter ceiling fans
---
Casablanca Fan Company was established in 1974 and acquired by Hunter in 1995. Now, this line incorporates a vast array of ceiling fans that offer fine craftsmanship and durability thanks to heavy-duty cast aluminum housings and laminated wood blades coated in furniture-grade veneer.
Trend-setting solutions are an integral component of Casablanca fans as well, which is thanks to the company's in-house R&D department – a luxury that not every ceiling fan manufacturer can afford.
And, of course, as a Hunter brand, Casablanca pays special attention to the reliability of their fans with stringent quality tests.
Some of the best Casablanca ceiling fans
---
Emerson – Best in Efficiency
Having produced ceiling fans since as early as 1895, Emerson is a little younger than Hunter. Consequently, its input in the ceiling fan industry is perhaps not as significant. With that said, Emerson still is a big name on the market, and its fans have a few interesting things to offer.
Emerson's EcoMotor is the first one – with a power rating of no more than 33 watts, this motor is among the least power-hungry motors you will find. And claimed to consume 40% less energy and "cost less than a penny an hour", Emerson ceiling fans are among the most energy-efficient fans out there.
Although Emerson has a bigger focus on residential ceiling fans, you can also find a few industrial models from them with increased longevity and huge CFM output.
Some of Emerson's best
---
If you are looking for energy-efficient ceiling fans, then perhaps Monte Carlo is the brand to go for. A point of pride for Monte Carlo is that most of its fans are Energy Star-rated. Whether you are looking for a modern or rustic ceiling fan, you will have many power-saving options to choose from.
Monte Carlo also offers so-called windmill fans – ceiling fans with 10-12 blades. The cooling benefit of such a high number of blades is debatable, but windmill fans are undoubtedly among the most eye-catching ceiling fans that you can get.
Plus, not many ceiling fan brands offer windmill fans.
Some of Monte Carlo's best
---
Whether you are looking through Minka-Aire's contemporary or traditional lines, you will undoubtedly notice grace and elegance unusual for ceiling fans.
And thanks to its expertise in manufacturing brass, aluminum, wood, and resin, Minka-Aire masterfully combines colors and textures in a single, coherent design.
Interestingly, Minka-Aire's ceiling fans have been lately aimed to meet the so-called Great Rooms trend. To ensure adequate air circulation in larger spaces, Minka-Aire has begun to elongate its fan blades and enlarge fan housings to fit more powerful motors.
Of course, you can still find plenty of options for smaller rooms as well. And like Monte Carlo, Minka-Aire offers a few windmill fan options – if that's your kind of thing.
Some of Minka Aire's best
---
Fanimation – Known for Belt-Driven
Fanimation is probably the most unique ceiling fan brand that you can find in the industry. Well, that's what the manufacturer aims for by producing creative ceiling fan designs. You won't see the delicate and sometimes weird shapes of Fanimation ceiling fans anywhere else.
Remarkably, one of the focal points of Fanimation is producing ceiling fans with antique design and 21st-century functionality, energy efficiency, and safety. With that said, you can find Fanimation fans in many other styles as well.
Some of Fanimation's best
---
While Fanimation brings refreshment to antique fans, Modern Forms is aimed at bringing future trends into everyone's homes. The highlight of Modern Forms ceiling fans is their reliance on smart technology – Modern Forms fans integrate effortlessly with Google Assistant, Nest, Amazon Echo, and ecobee smart home systems.
However, Modern Forms ceiling fans are technologically pretty advanced without any smart home integration thanks to their silent DC motors, excellent craftsmanship, and wall controls.
Some of Modern Forms' best
---
The Modern Fan Company goes a little different direction than the previous brand we mentioned. This brand's fans focus on design more than most other ceiling fan brands. Modern Fan Company fans boast elegant curves along with smooth material to perfectly suit modern interiors.
Although Modern Fan Company appears to value form more than function, you are still getting advanced wall/remote control functionality with Modern Fan Company models. But its ceiling fans aren't filled with smart tech like Modern Forms fans, which may or may not be a good thing for you.
---
Craftmade ceiling fans are one of the best in the market. From motor to blades, you can distinguish that their ceiling fans are detailed and made with premium materials.
Craftmade has been around since 1985.  Some of their ceiling fans include a sports-style. These are great for the sports fanatic out there that really likes their room decorated with sports-like figures.
When it comes to recognition, Craftmade does place itself on the spotlight. They were chosen by American business magazine, the Forbes magazine, as one of the Top 200 Best Small Companies in America in 1994.
Some of Craftmade's best
---
Final Thoughts
There are many more ceiling fan brands on the market, but we feel like these are the most noteworthy ones. And as you could've noticed, they cater to very different needs – for example, the likes of Modern Forms are focused on smart tech, while Fanimation sets out to bring new life into antique designs.
For most people, these 9 ceiling fan brands are a good place to start. With that said, keep your eyes open and don't ignore other manufacturers – they may have something interesting in store for you as well.
What is your preferred ceiling fan brand? Did we miss something? Write it on the comments below.