Pedestal fan or commonly known as stand fan is very common on households, offices and business establishments. This is because there is no complex criteria when purchasing one unlike air conditioners and tower fans. While consuming less energy, pedestal fans can provide continuous air flow to reduce humidity in your home or office. The common features a best pedestal fan has are oscillation, timer, remote, tilt and height adjustment.
Purchasing a pedestal fan? Here's what you need to know about.
When you decide to buy a pedestal fan, you must choose to where it must be used, either for your home, office or big business establishment. Pedestal fans have different motor horsepower and air flow by cubic feet per minute. Fans which have oscillating feature, remote control, timer and adjustable stand are commonly bought for residential while for industrial or commercial, motor and construction is usually the concern.
Best Residential Pedestal Fans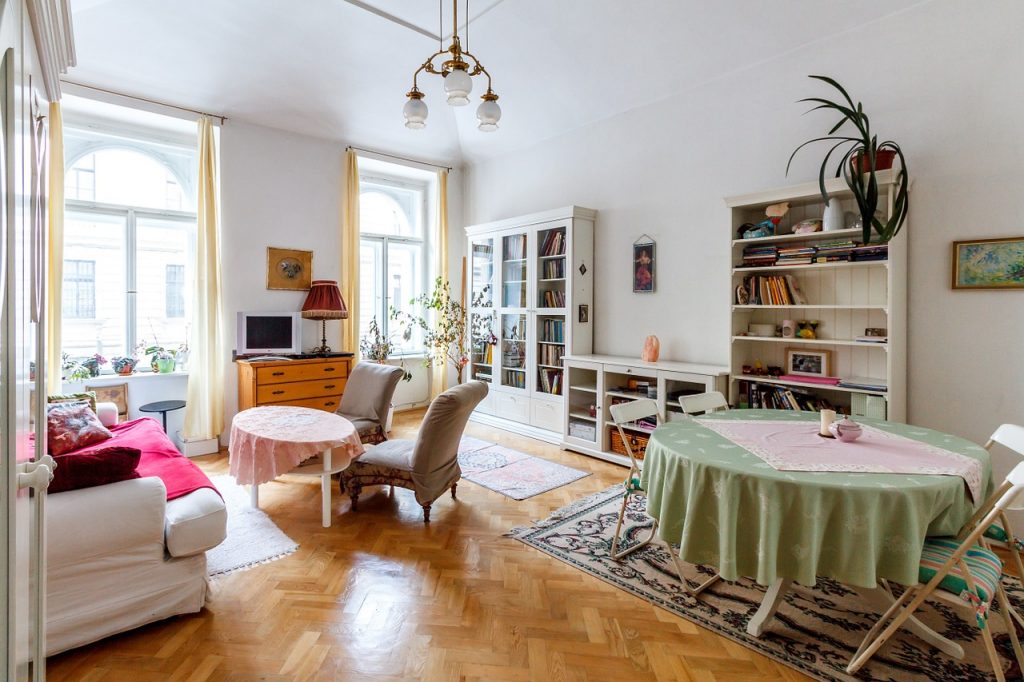 Residential pedestal fans doesn't require to have fancy feature as long as it is well-constructed with the features a pedestal must have. Timer or remote control might not always be necessary feature but an additional attraction to buy that certain fan.
The Good
Remote control
Timer
No brainer maintenance
Patented fused plug
Adjustable height
The Bad
Remote has no tilt control
Lasko 1843 18″ Remote Control Cyclone is one of the best options for ventilating rooms in your home. This unit supplies ample amount of air flow to minimize humidity. The simple multi-function remote comes in handy plus the three timer settings is very convenient and efficient. The safety feature of this fan is paramount as it has patented fused plug which means electric current cuts off when there is anomaly on the fan's electronic parts, so there is less worry even when the fan is operating all day.
The Good
Very efficient
1-12 timer settings
High-speed air circulation
Adjustable height
Extensive warranty
The Bad
Does not oscillate
Hefty price
The Vornado 6803DC is not a typical pedestal fan.
Its distinguishing feature, the head, is common among the Vornado air circulator fans. What makes this a good fan is its DC motor, which is technically efficient. Vornado incorporated this motor to this fan to add more power to its high-speed air circulation.
The highest speed setting has an air flow of 485 CFM, while the lowest has 105 CFM. Do note that the highest setting has a dB of 59, which noise is very notable and is not good to be put in bedrooms.
You can control the fan with remote which is included and also the built-in controls are soft-touch, making it ergonomic. On the other hand, enjoy the peace of mind with its 10-year limited warranty.
The Good
Remote control
Four timer settings
Oscillating feature
Five level speed settings
Adjustable height
The Bad
Not built with premium materials
The Honeywell QuietSet HS-1655 16″ Stand Fan comes with 5 quite speed settings which allows you to choose the best air flow (up to 350 CFM) that depends on the amount of humidity in your home. The construction of this fan may not satisfy you but the quite air flow plus the remote makes it easier to control to supply comfort in your home. This unit comes with 1 year warranty.
The Good
Patented Quad-Pod folding base
Easy installation
Three quite operation speed settings
Adjustable height
High airflow rate and 75 degree oscillation
The Bad
When it comes to simple choices, Comfort Zone CZST161BTE Pedestal Fan is a good option. Though there is no fancy timer and remote control, this fan focuses on airflow rate up to 706 CFM for its highest settings. Safety is also integrated on this fan. The upgraded safety plug ensures that the fan will not respond once there is something wrong with its electronic parts. The patented Quad-Pod is very useful to make this fan even portable.
The Good
Airflow rate up to 2,436 CFM with Turbo Boost
Quite operation only up to 57 dba
Uniquely constructed blades
90 degree oscillation
Remote control
The Bad
Well-built and constructed fan plus premium features makes the Rowenta VU5551 outshines other fans with its overall performance. The Turbo Boost features lets the fan produce very high air flow with a whopping 2,436 CFM. The noise is recognizable especially on Turbo Boost mode but it is not disturbing for a high setting like this. The 90 degree widespread oscillation provides better airflow for your needs. One improvement for this fan is to have timer especially for its strong and powerful fan for convenience and efficiency.
The Good
Bladeless technology
Patented Air Multiplier Technology
Quite Operation
Easy maintenance
Widespread oscillation
Remote and timer
The Bad
When it comes to bladeless technology, Dyson stands the most advanced fan in the market. So to speak, they have also the bladeless Dyson Air Multiplier AM08 Pedestal Fan. This fan carry fancy and premium features a pedestal fan has. This fan has amazing 10 speed settings and is quieter than its old model, the AM03. In addition, it is also more energy efficient. Dyson's Air Multiplier technology makes this fan's airflow smooth. Remote and timer makes this fan very convenient for daily use. Plus, cleaning is very simple as you only need to clean the fan on the its inner diameter, no grill opening and blade removal.
Best Industrial Pedestal Fans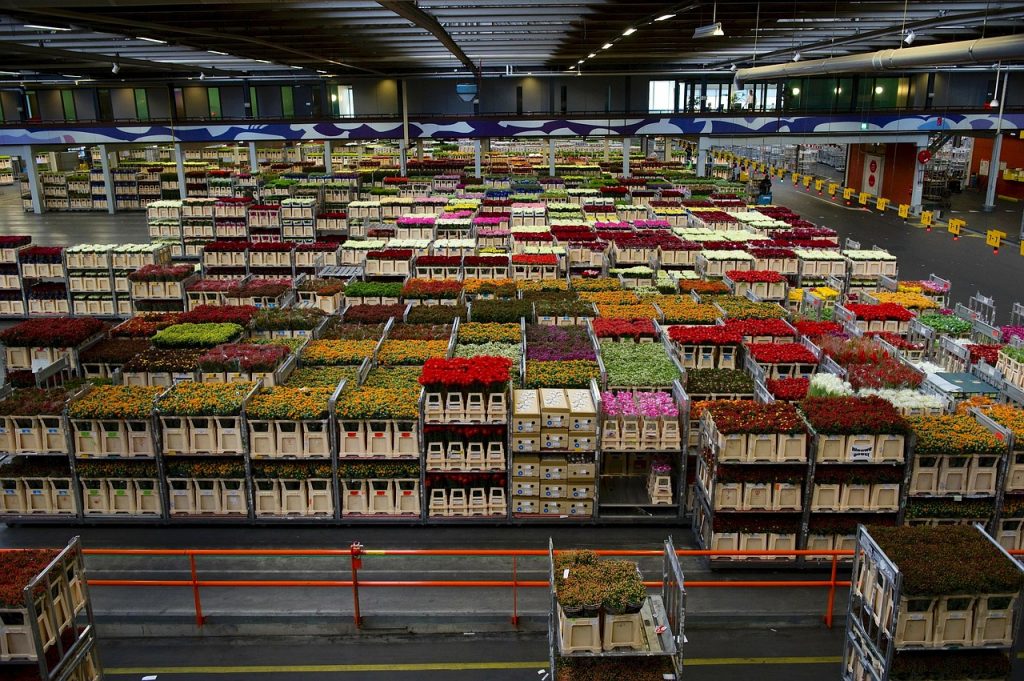 Industrial pedestal fans are designed to accommodate large spaces typically warehouses, large garages, auditoriums, large offices, stores and other industrial spaces. These types of fans have powerful motor to produce much airflow. These fans are bigger than the residential fans and mostly does not oscillate.
The Good
Powerful motor
Durable and well-constructed
Wide tilting angle
Airflow rate up to 3670 CFM at highest setting
The Bad
The Air King 9420 is well-constructed pedestal fan designed to minimize humidity on a large industrial space. Its 1/6 HP motor is lubricated to endure long hours of operation. Air flow rate at highest settings can produce noise up to 62 decibels. Though you might be disappointed of the absence of oscillation, it has a wide angle of tilting. There is also no remote since there is no frequent changing of speed when operating on an industrial spaces.
The Good
All metal construction
360 degree tilting
Aluminum blade
Powerful ¾ HP motor
Cons
Noisy
No oscillating feature
If you are looking for an industrial pedestal fan that is built with a sturdy metal, strong motor that has the ability to shut once it reaches the maximum amount of heat and much airflow, you may opt to Optimus F-4184. There is no oscillating feature and remote on this fan just like the Air King 9420 but it has 360 degree tilting feature for wide angle ventilation option. The noise is notable even at low setting and minimal assembly is required to fully operate.
---