Ceiling fans have always been so popular in homes and offices because of its practical use. This is especially true for ceiling fan styles with lights, as they offer lighting and improved airflow to any room.
When choosing the best ceiling fan for your home or place of business, you might be overwhelmed by the many different styles and types. Naturally, you'll want something that looks great and more importantly, serves its purpose well.
Different ceiling fan styles
This guide will help you narrow down your choices in an instant so you can save time and money.
Traditional
This style has a more formal or ornate aesthetic. It has a refined style that features intricate details that take inspiration from classic architectural designs, adding warmth, richness, and sophistication to any room.
A traditional ceiling fan is a perfect style for you if you're looking for something to create a relaxed and comfortable space.
Modern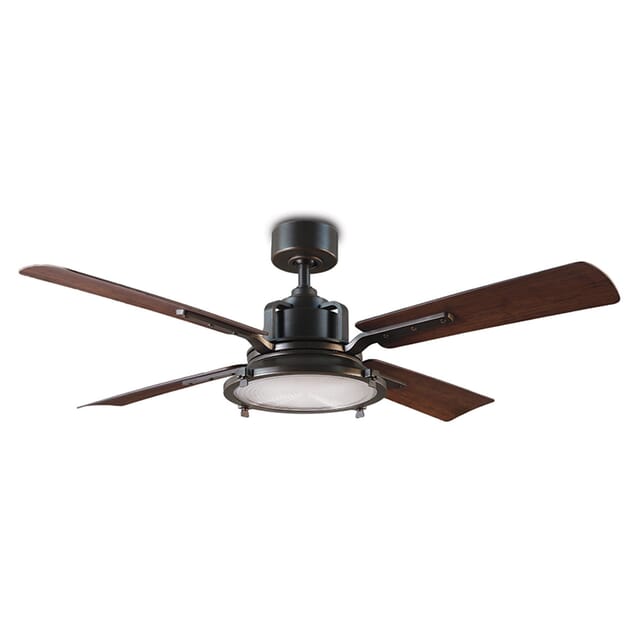 A modern ceiling fan style has clean lines and a minimalist approach. Most modern ceiling fan styles are made from steel, bronze, chrome, or nickel. It's a fantastic addition to a room that has sleek décor items. It can also add some oomph to a space that has more ornate pieces, as this style of fan screams edginess.
Contemporary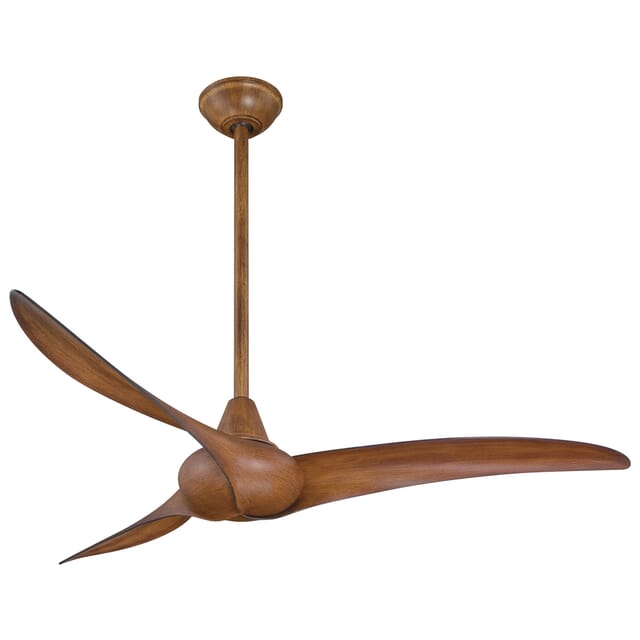 The difference between modern and contemporary styles is that they are characterized softened, rounded lines, rather than harsh lines in modern designs. Most contemporary fans don't have any adornments or carvings. They are made of light-colored wood, glass, nickel, stainless steel, or chrome. They also focus on natural elements and basic lines, forms, and shapes.
Transitional
Transitional, in terms of interior design, means mixing together modern and traditional elements in one space to come up with a cohesive design.
If your home has a transitional design, then transitional ceiling fan styles are your best bet. They have this warm, elegant, and relaxing feel to them with an abundance of clean lines.
Rustic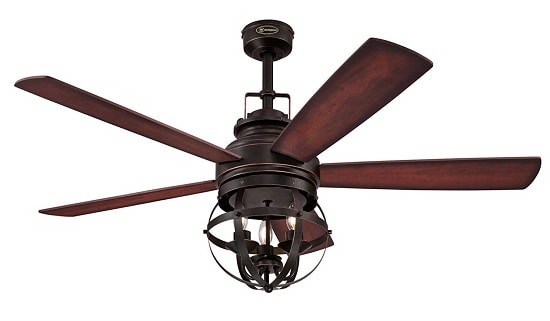 Rustic ceiling fan models perfectly complement rural homes, log cabins, ranch, mountain retreats, and farmhouses with large open spaces, like a front porch or covered wooden deck. They are usually described as having simple designs with dark finishes, like dark aged metals or wrought iron.
When used with lights, rustic style fans have a stained glass or scavo texture to suit the distressed appeal of the appliance.
Victorian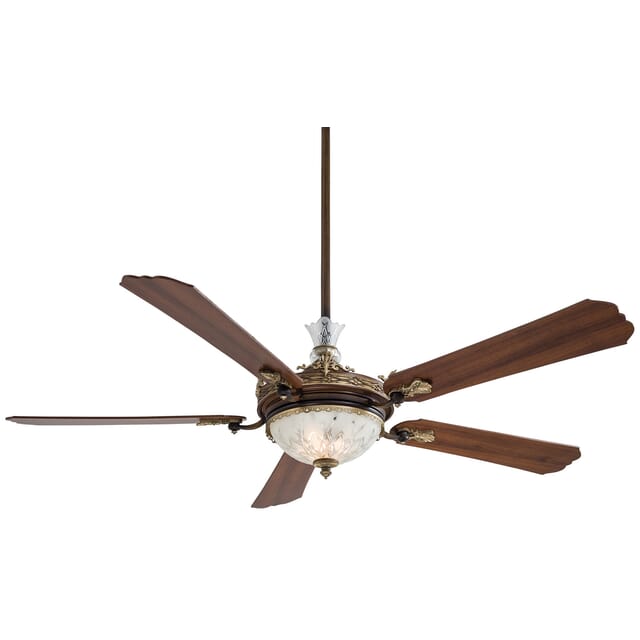 Expensive, ornate, lavish – these are just a few of the words that best describe the Victorian style.
Victorian ceiling fans have this luxurious yet old world feel. They have ornate details and antique finishes that give these fans an elegant and romantic look. This also makes Victorian fans the most appropriate accessory to a home with an 18th-century vibe.
Lantern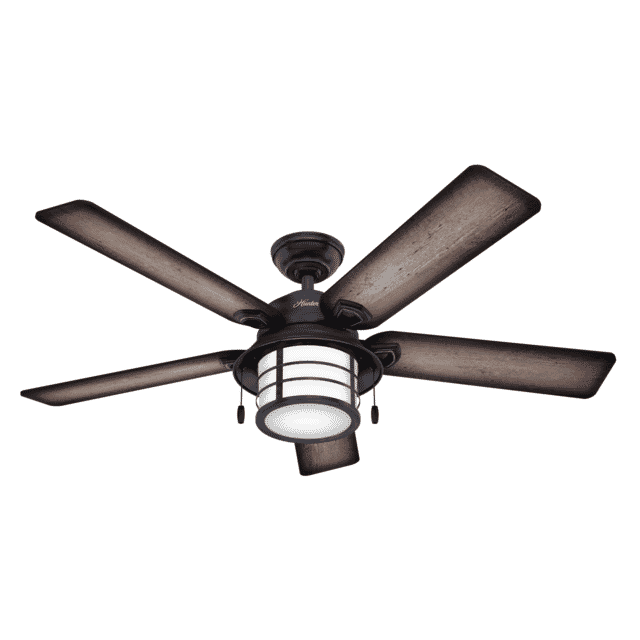 Lantern ceiling fans are in a style class of their own. They have a lantern-style lighting fixture, which explains why they are called as such. These are the ceiling fan styles that would look impressive in entryways, patios, or porches of cottages and cabins.
Mission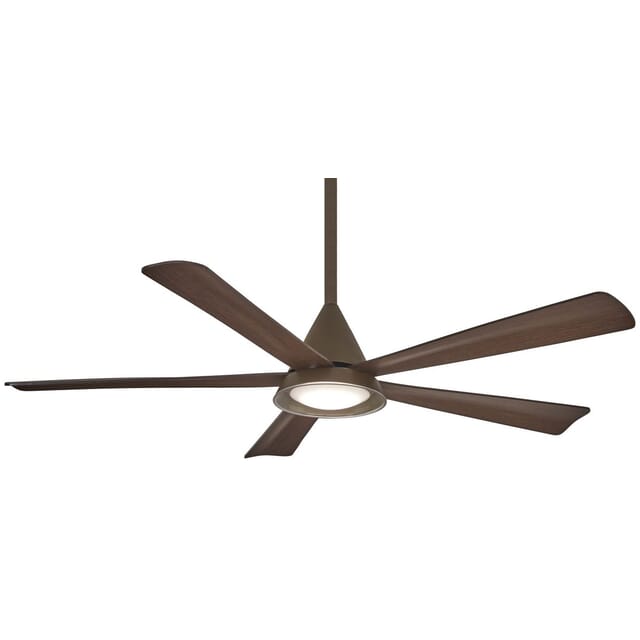 These ceiling fan models usually use dark metal finishes with beautiful wood blades. They also have notable geometric lines, as well as intricate details and a few curves, that create a casual look in any space. These styles are also called arts and crafts ceiling fans.
Windmill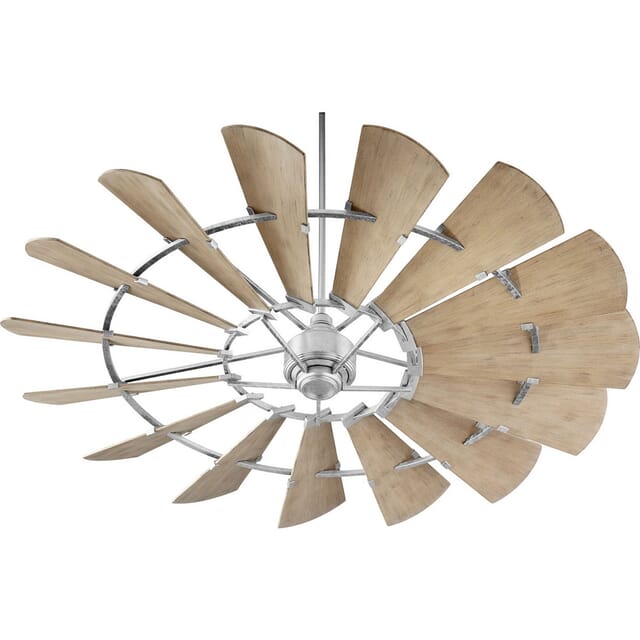 Windmill ceiling fan styles are also great for homes with a rustic or country setting. They are usually handcrafted to give each design a unique appeal. They are also made of durable and lightweight aluminum, bronze, and weathered wood.
Hugger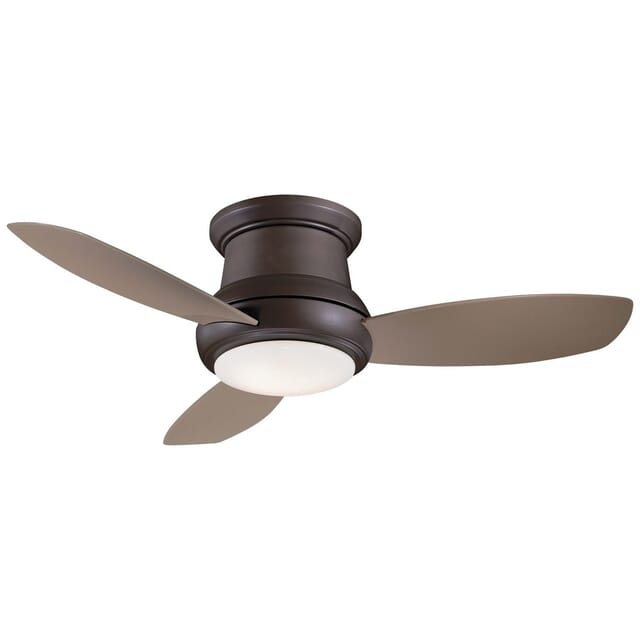 These are low-profile ceiling fan models that are mount closer to the ceiling, rather than installed with a downward rod. These are excellent for smaller areas with low ceilings. This gives the space more headroom.
Fandelier
These are a combination of a ceiling fan and chandelier. This means that you get the best of both worlds with this fan model. They also have decorative lighting fixtures with sleek and sophisticated designs. They are lavishly detailed with draping crystals and tier lighting to give any room in your abode a luxurious feel.
Because of the mesmerizing combination of an overhead fan and a stunning crystal lighting fixture, you don't have to decide between the two options.
Industrial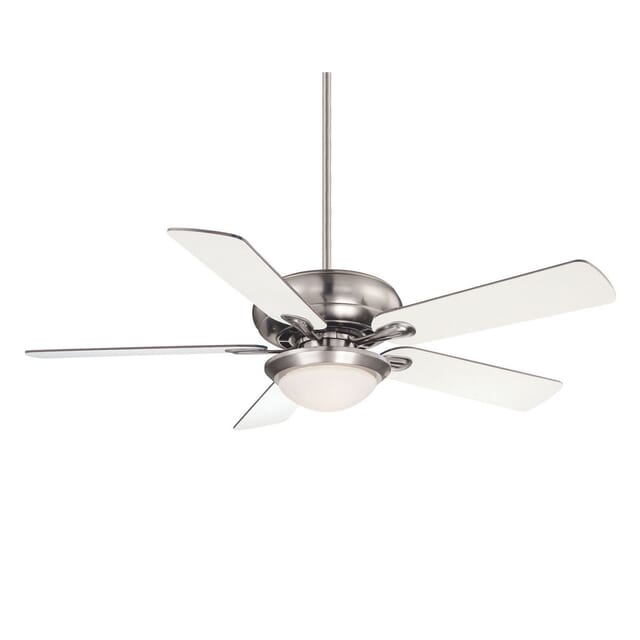 Industrial ceiling fans are used in large buildings, such as warehouses and manufacturing facilities with high ceilings. They are usually constructed from hard metal or plastic blades that spin at very high RPMs. Because of this, they need to be installed at least 10 feet above the ground. This means that they are not advisable for residences.
Ceiling Fan Light Styles
It's also important to note the style of lighting for your ceiling fan. Choose a fan that has a lighting fixture that works well with your fan and the overall theme of your home.
Branched Lights
Ceiling fans with branched lights have multiple lighting fixtures. Each light is adjustable for many models to ensure that you'll be able to only light where you want to.
Bowl Lights
From the term itself, these styles of lights have a glass bowl fixture that covers the downlight and employs pull-chain features to adjust the lighting.
Integrated Downlight Lights
These ceiling fans have integrated downlight lights that are built into the fans themselves. Because these are bright and direct lights, they are perfect for smaller spaces.
Schoolhouse Lights
These lights have a stylishly retro feel. They usually have antiquated features and shades that capture that old schoolhouse look.
Uplight Lights
As the name implies, these are ceiling fan lighting with lights that point up. This makes these fans provide more lighting to a wider area. But since they don't provide direct illumination, they are noticeably dimmer.
Some final words
Keep these tips in mind to ensure that you'll make the best decision when it comes to shopping for ceiling fans. Be sure to take note of all of this information so you don't waste time or money in the long run.