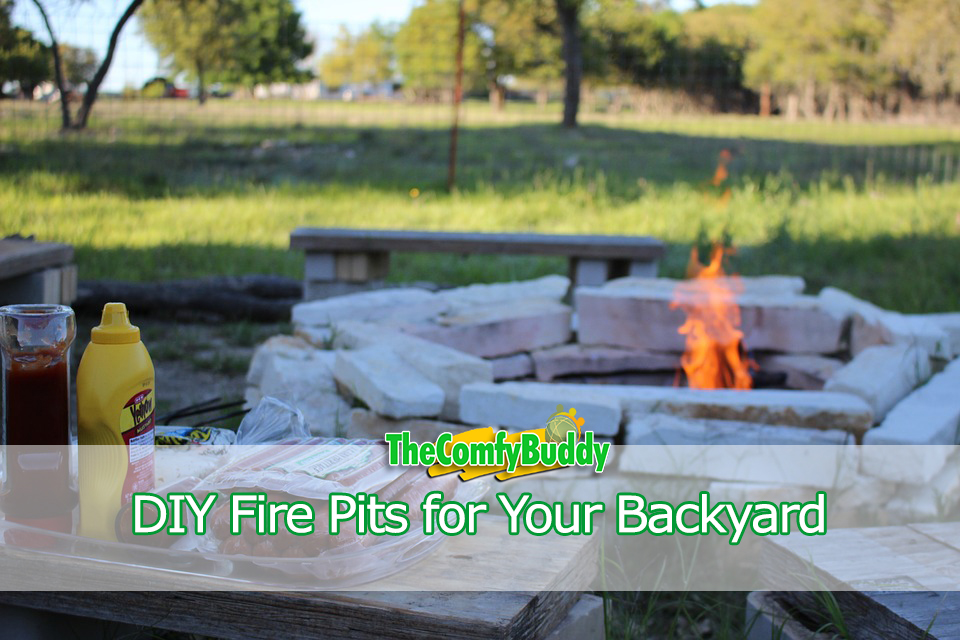 What fun it would be on a nice chilly night to sit in front of a crackling wood fire in your own backyard with friends and family. The cold season is approaching and for those of us who enjoy home projects, a DIY fire pit seems to be the perfect idea!
Store-bought fire rings tend to be flimsy and they can often be costly. You also have limited choices and some of them may have features you don't really want or need. The advantage of building your own backyard fire pit is that you have total control on the materials, appearance, and overall design.
But it could seem like an overwhelming task to take on. How do you start? Well, here are some really great DIY fire pit ideas!
1. Stone Fire Pit with Half Wall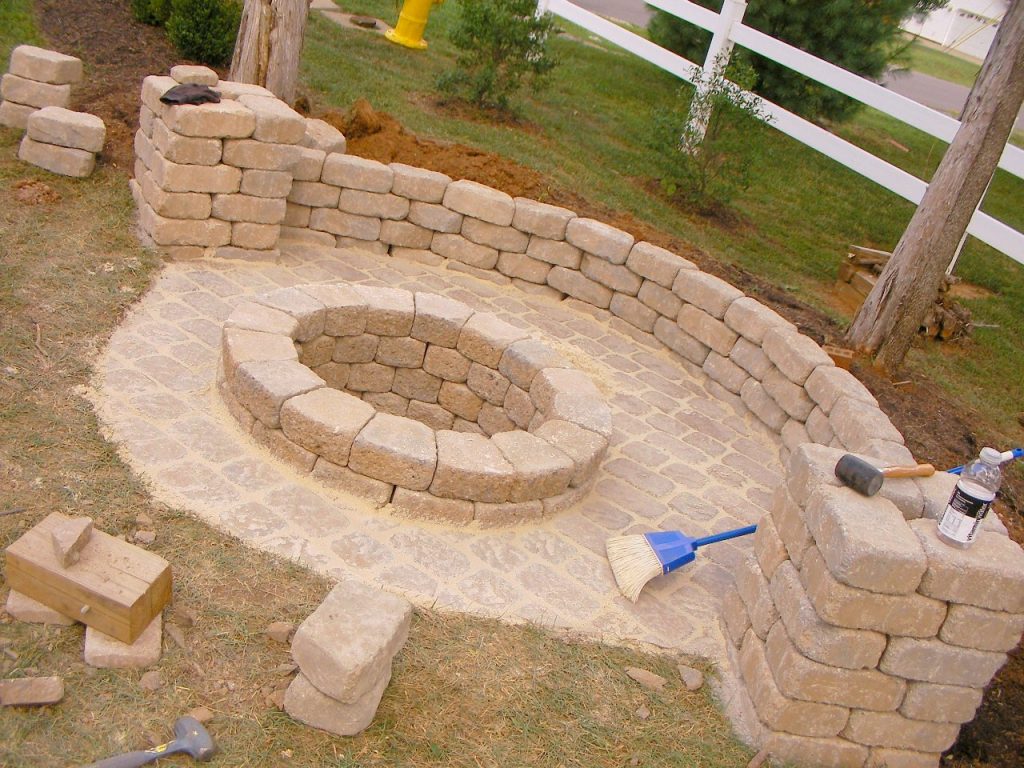 You can never go wrong with stone fire pits. This one looks incredibly classy and it so easy to make. The fire ring stands on a stone floor which was first laden with sand. The ring and the half wall were made with stone bricks, stuck together with heavy duty glue but you can also use cement.
Source: Christan Grantham on Flickr
2. Tractor Wheel Fire Pit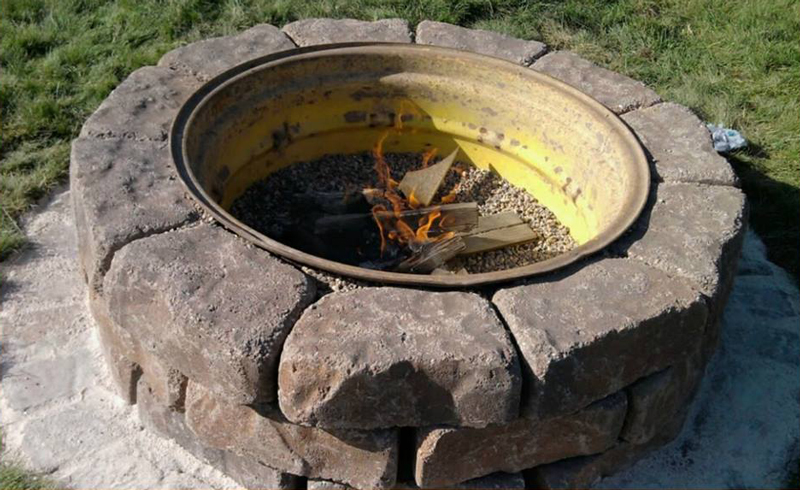 For those who want something really simple, this tractor wheel DIY fire pit can be completed in a day. Just take a tractor rim as your fire ring guide and use wall blocks, gravel and sand to build the pit around it.
Source: Gaba Banas on Handimania
3. Concrete Tree Ring Fire Pit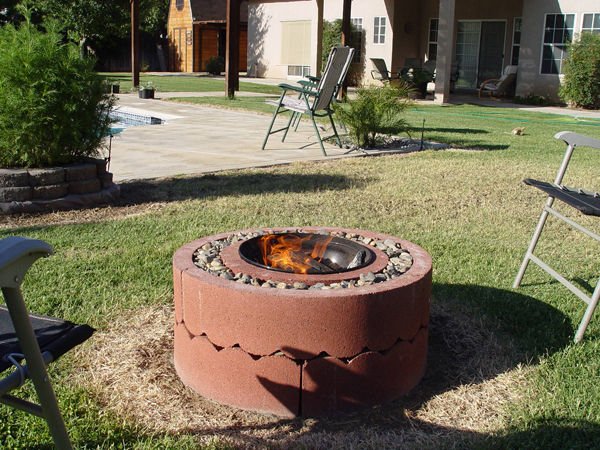 Homeowners who love everything quaint and stylish will love this one. The concrete tree ring DIY fire pit is made just by stacking 2 or more tree rings for the outer pit. Make the inner ring using smaller concrete rings and fill the gap with stones and pebbles to make it look extra cozy!
Source: dewey302 from Instructables
4. Washing Machine Drum Fire Pit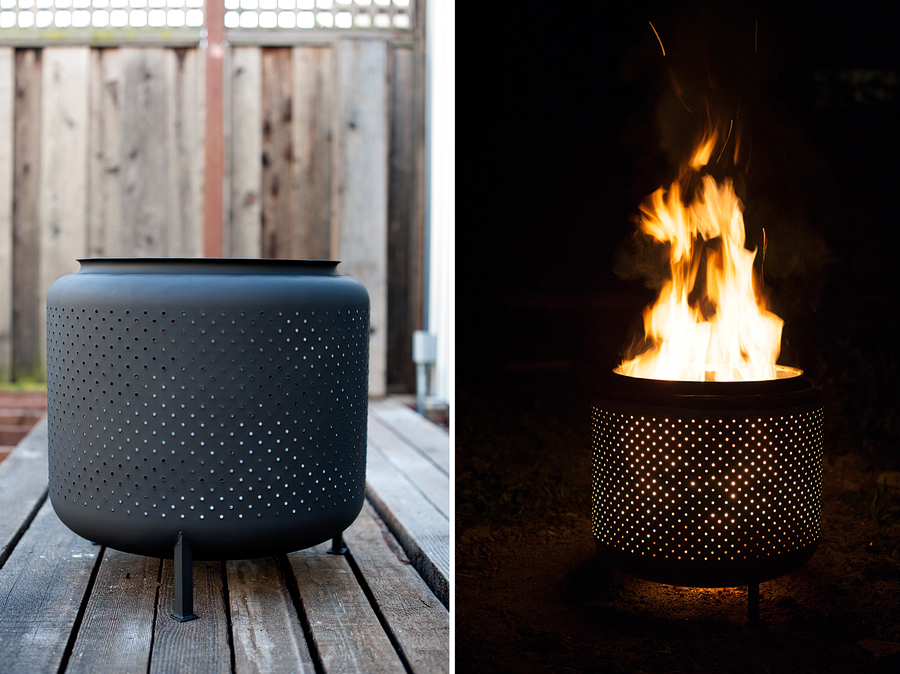 If you have an old washing machine, it could prove to be useful in your backyard. You can make this washing machine drum DIY fire pit by removing its center spindle, cutting off the metal lip and smoothing out the edges. Paint it black or a color of your choice and give it some steel legs and it's ready to go.
Source: Sarah on House & Fig
5. Square Fire Pit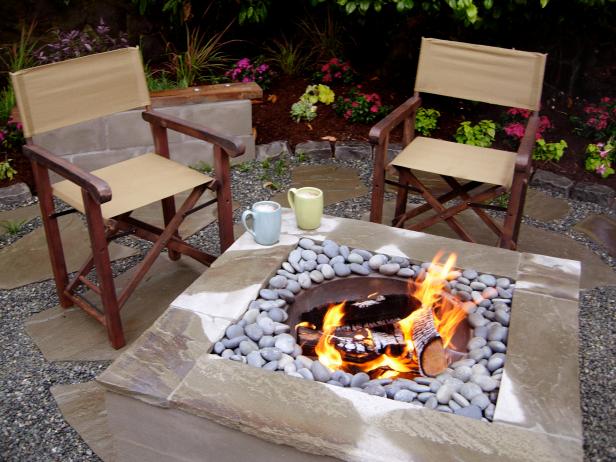 If you want a more unique look, you can build a square around your fire ring and put stones to fill the gaps. The exterior wall is made by laying concrete around a wooden square frame. You can use the flat top of the square as a small table to put coffee mugs.
Source: Sally on diy network
6. Stacked Stone Fire Pit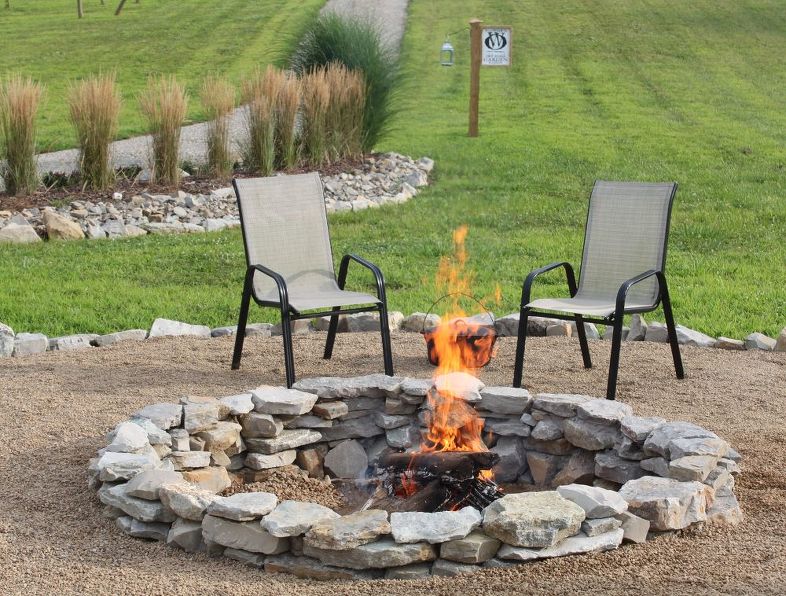 Simple designs can be extra classy when done right. The pit is built with rip-rap mixed size rocks in the middle of a sitting area covered with pea gravel.
Source: Jim and Mary via Hometalk
7. Personal Tabletop Backyard Fire Pit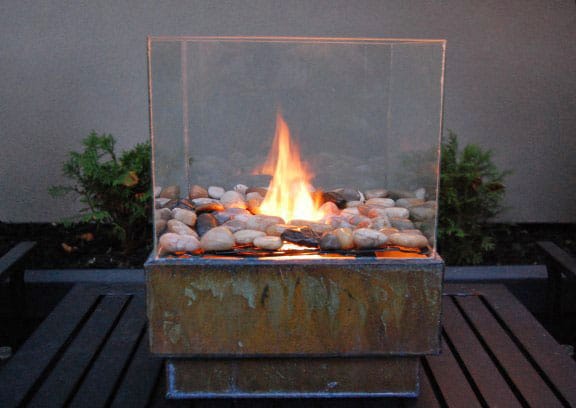 If you're not having tons of guests around and just want a personal DIY fire pit for you and your spouse, this tabletop fire pit is just right. It looks classy and subtle in its sturdy base, enclosed by a glass cover and filled with pebbles.
Source: Karen on The Art of Doing Stuff
8. Large Cinder and Stone Fire Pit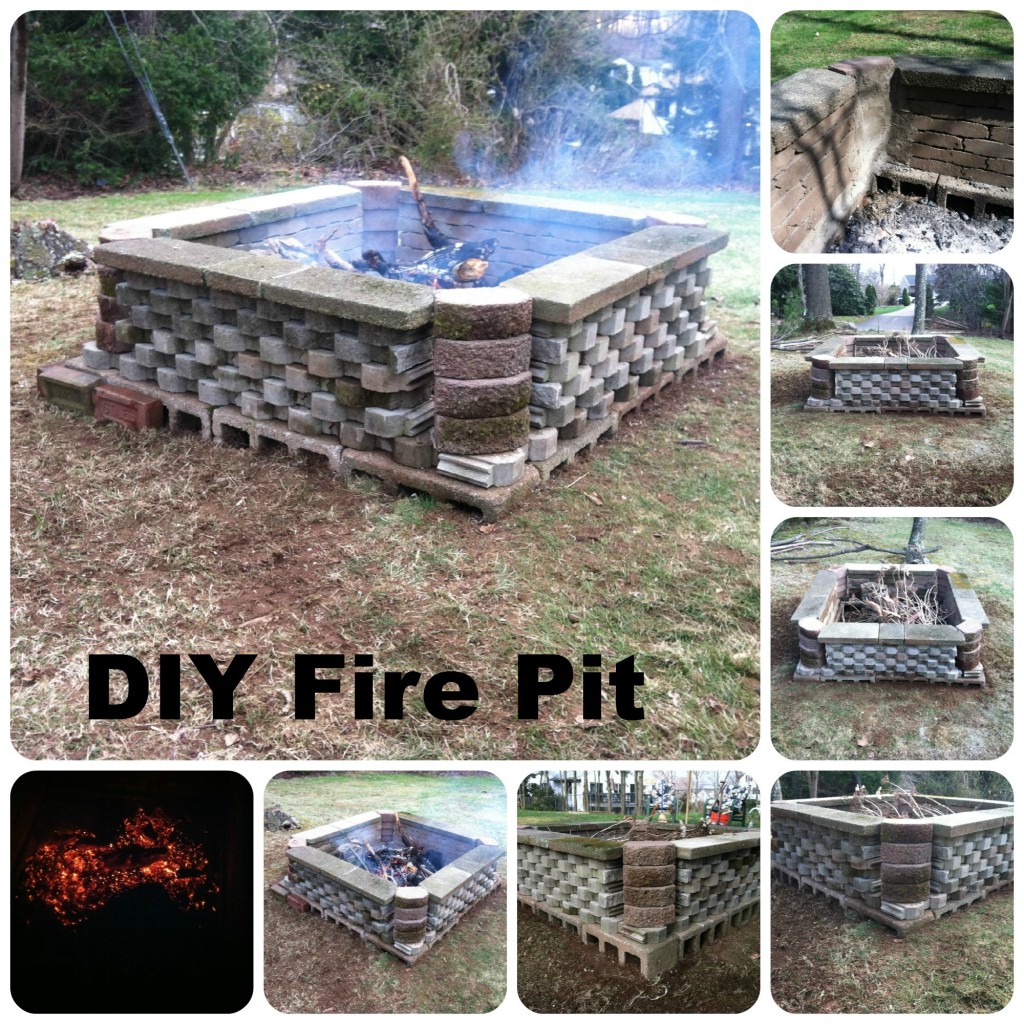 Now, if you are quite the party host, your guests will love this large cinder block and stone fire pit. If you have a big space, you can build this with fire resistant cinder blocks stacked on top of each other, put stones inside, and use a flat top to use as table.
Source: Justin Beam on Tool 2 Tiaras
9. In-Ground Stone and Brick Fire Pit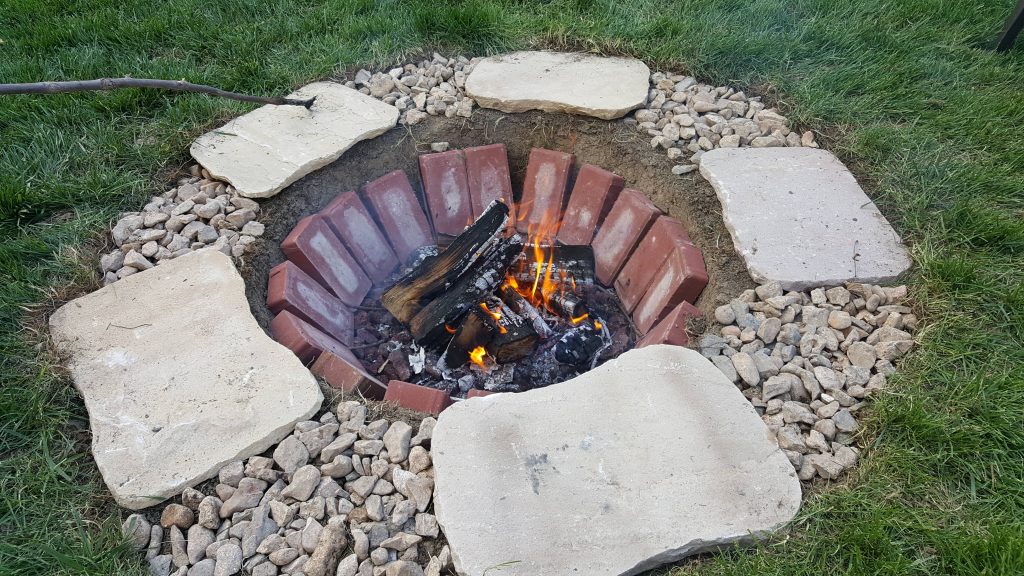 You can build this fire ring by digging a hole in the ground then placing blocks around the edge as the base. Decorate it by putting concrete slabs and stones around. It's simple and looks really appealing.
Source: Machoish on Imgur
10. Medieval Looking Backyard Fire Pit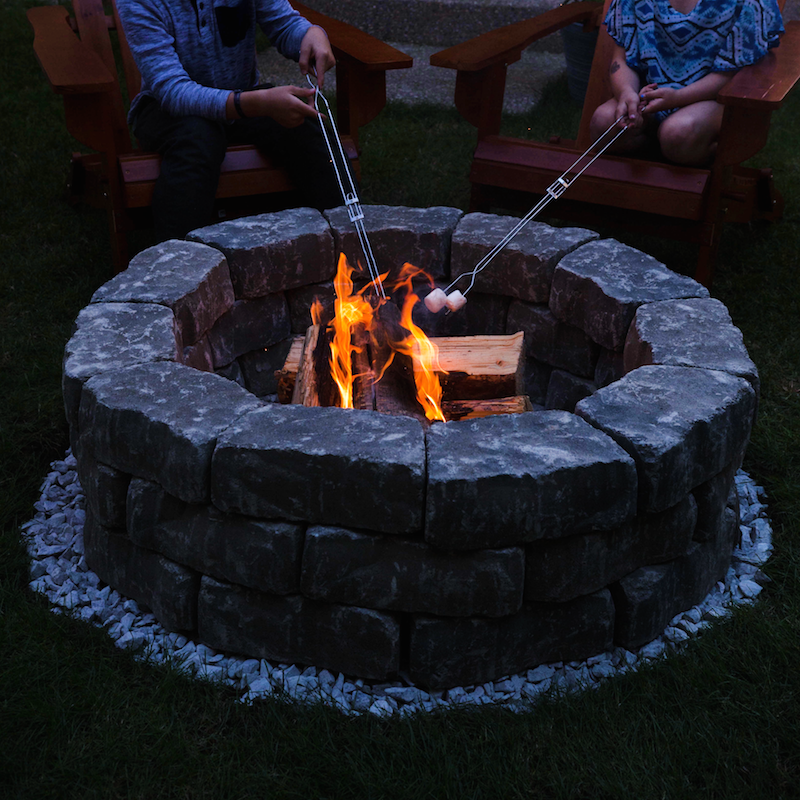 This DIY fire pit is made with simple bricks and gravel but it has that medieval feel. Yet it would fit into modern backyards just the same.
Source: Jamie Birdwell-Branson on Zillow
11. Steel and Stone Fire Pit
It doesn't always have to be bricks or concrete. This one is made of steel sheets in between big slabs of stones. The effect is a rustic backyard fire pit.
Source: Video by homesteadeconomics
12. Inexpensive Wall Block Fire Pit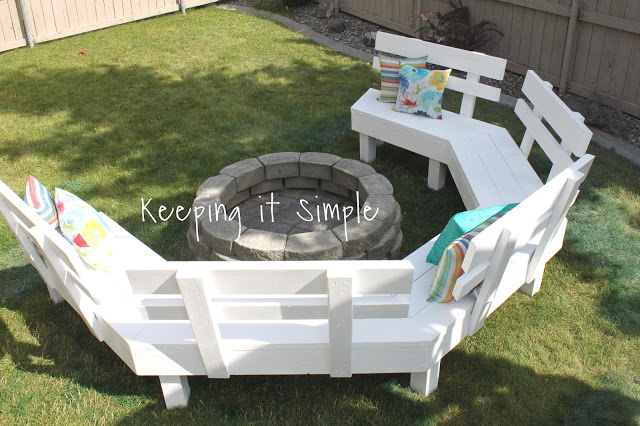 This backyard fire pit looks like a wishing well but works as an excellent fire pit for your small night gatherings. All you need are 12-inch pavers while mortar is not necessary for building.
Source: Kaysi from Keeping It Simple
13. Modern Concrete Fire Pit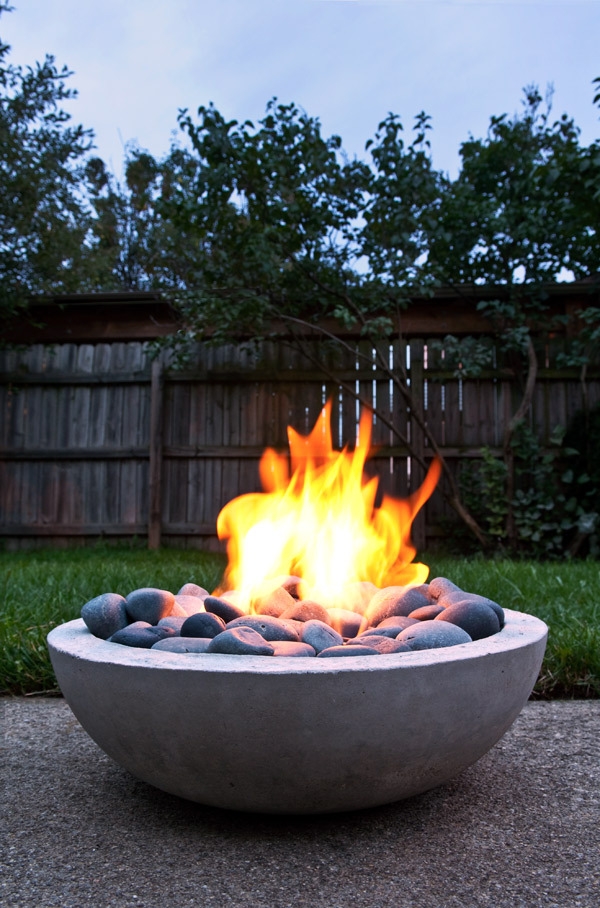 This DIY fire pit is perfect for modern themed homes. It's a simple concrete basin filled with stones and wood to make the fire.
Source: Chris from Manmadediy
14. Flat Fire Pit with Bench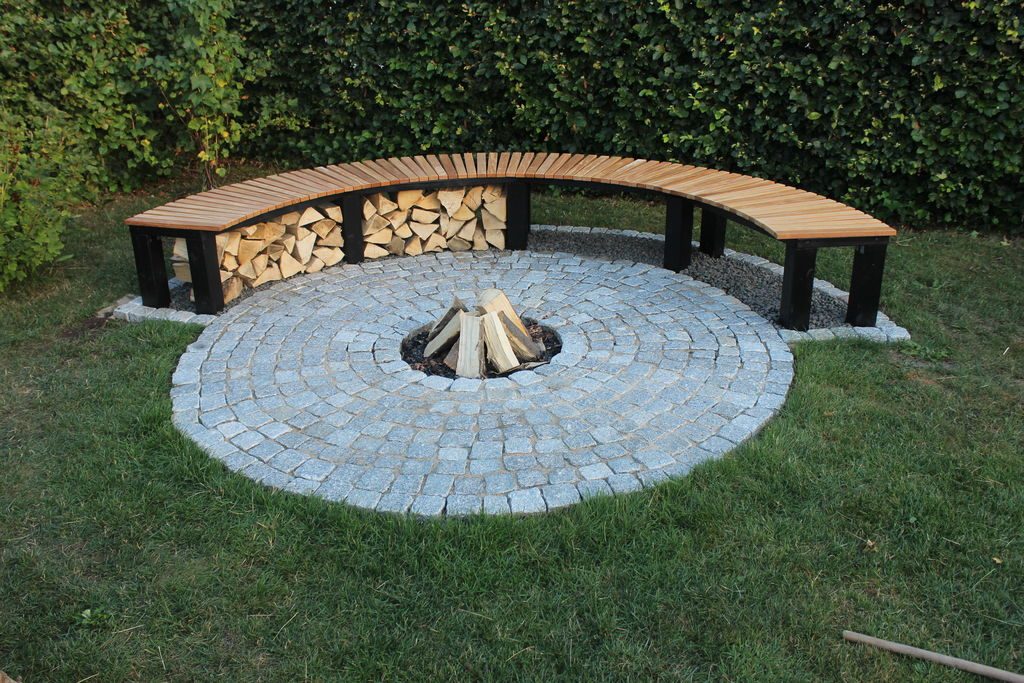 A unique idea is to just dig a small hole for the fire ring and lay out flat round stones around it. The wooden bench is a nice addition.
Source: Allan via Instructables
15. Car Rims Fire Pit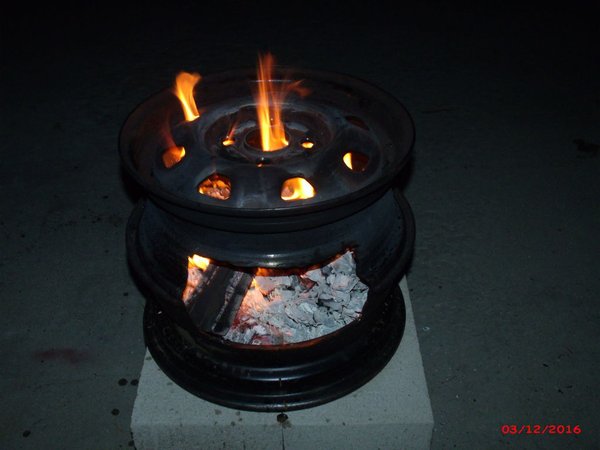 If you have tire rims that is junked, they can be a great material for a DIY fire pit. This project needs no welding. Have at least an angle grinder for cutting the metal.
Source: RequiemScrc via Instractables
16. Overlaid Stone Fire Pit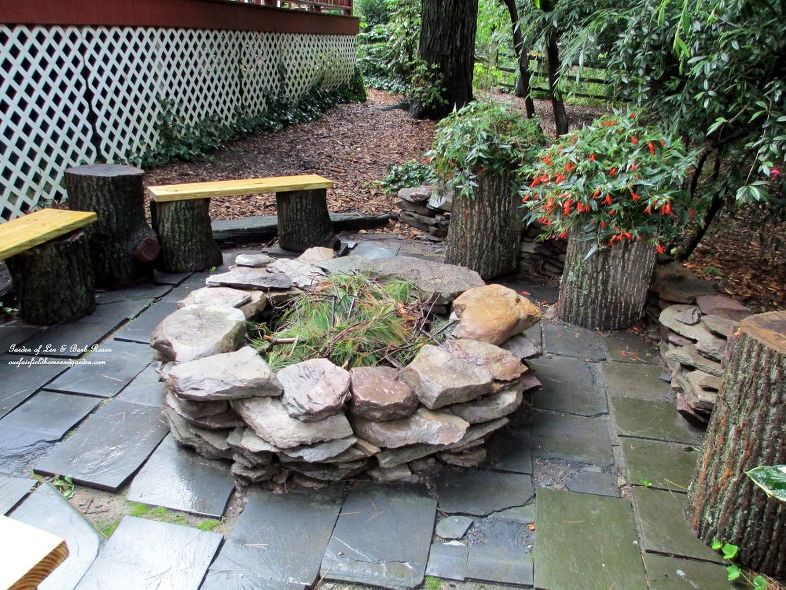 A DIY fire pit that has an artistic touch is this overlaid stone fire pit. It uses unique rough rocks overlaid. You won't even need cement.
Source: Barb Rosen at Hometalk
17. The Backyard Fireplace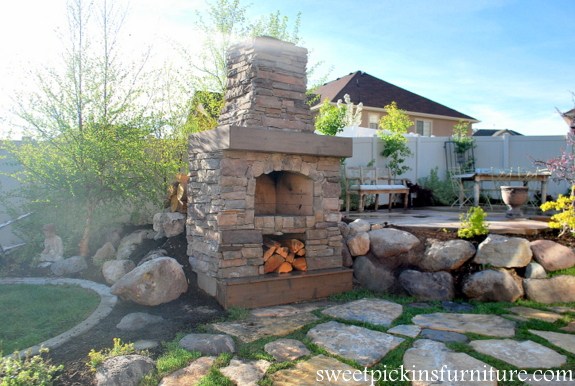 Why not go all-out and build a full fireplace for your backyard? This one is a legit stone fireplace with its own wood storage area.
Source: Lisa from Sweetpickinsfurniture
18. Sentimental Fire Pit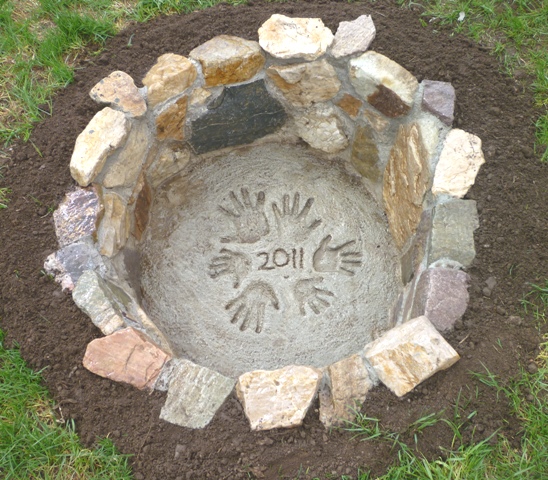 Pick out different colored rocks to make this DIY fire pit stand out. Pour a concrete base and lay the rocks around. You can even design the base for effect.
Source: Brenda at Sharpe Creations
19. Portable Fire Pit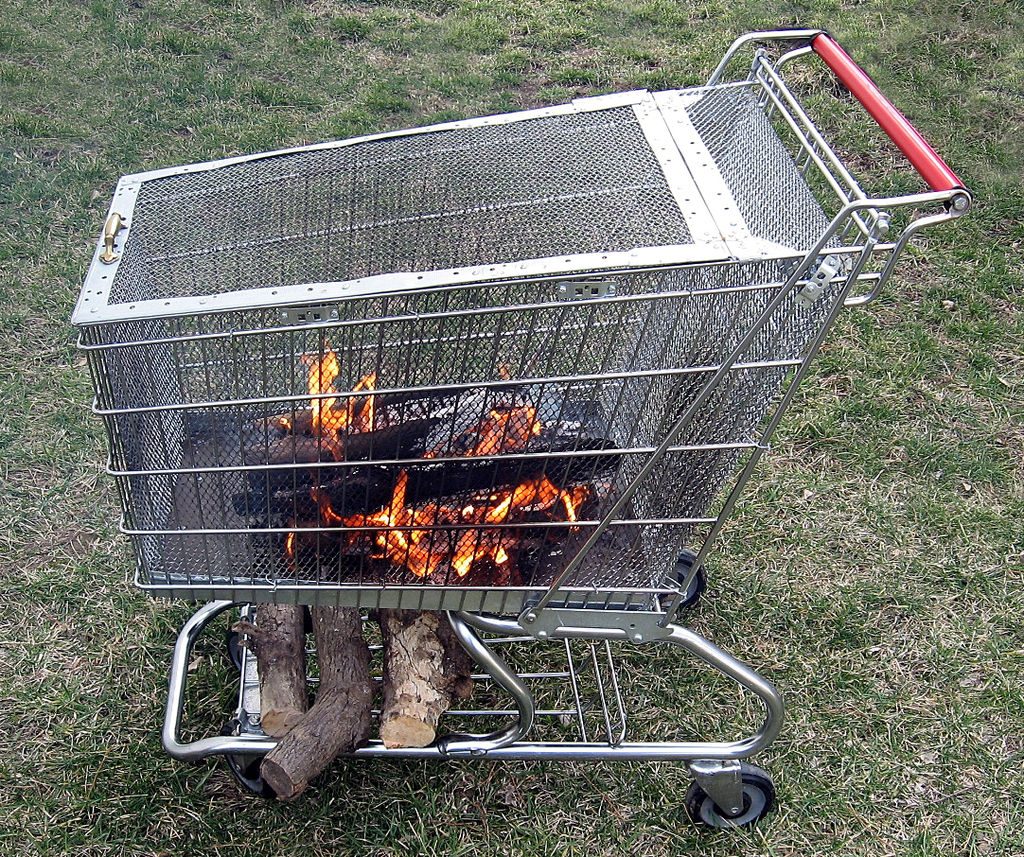 Wouldn't you know it, an old shopping cart can work as a portable fire pit that you can push around. The base can work as a builtin log storage.
Source: peinkc at Instructables
20. DIY Mini Fire Bowl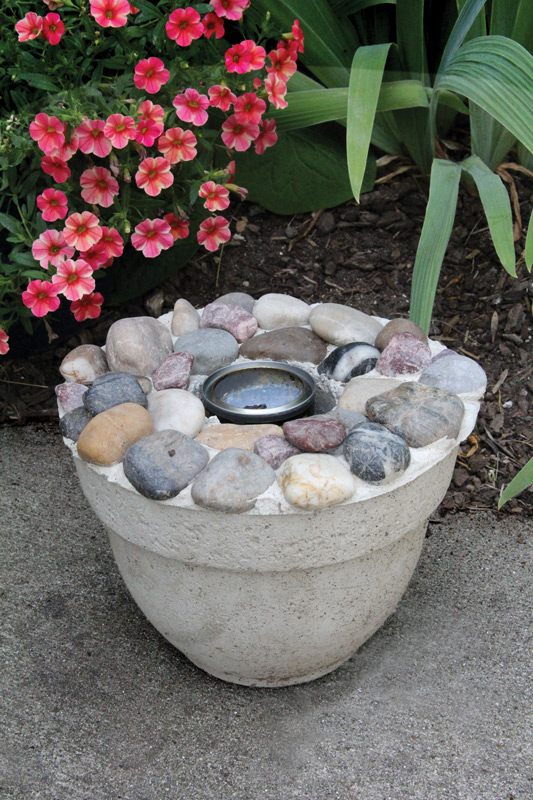 For really small gatherings in the backyard, this backyard mini fire bowl will do the trick. It's made from quickset concrete and a small can.
Source: Deb on Evansville
21. BBQ Fire Pit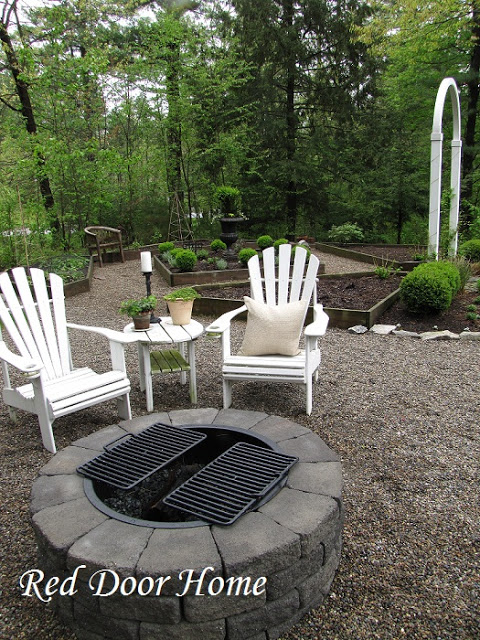 You can barbecue right on your fire ring. This DIY fire pit is easy to make with just a metal fire ring and some blocks.
Source: Blogger: Red Door Home