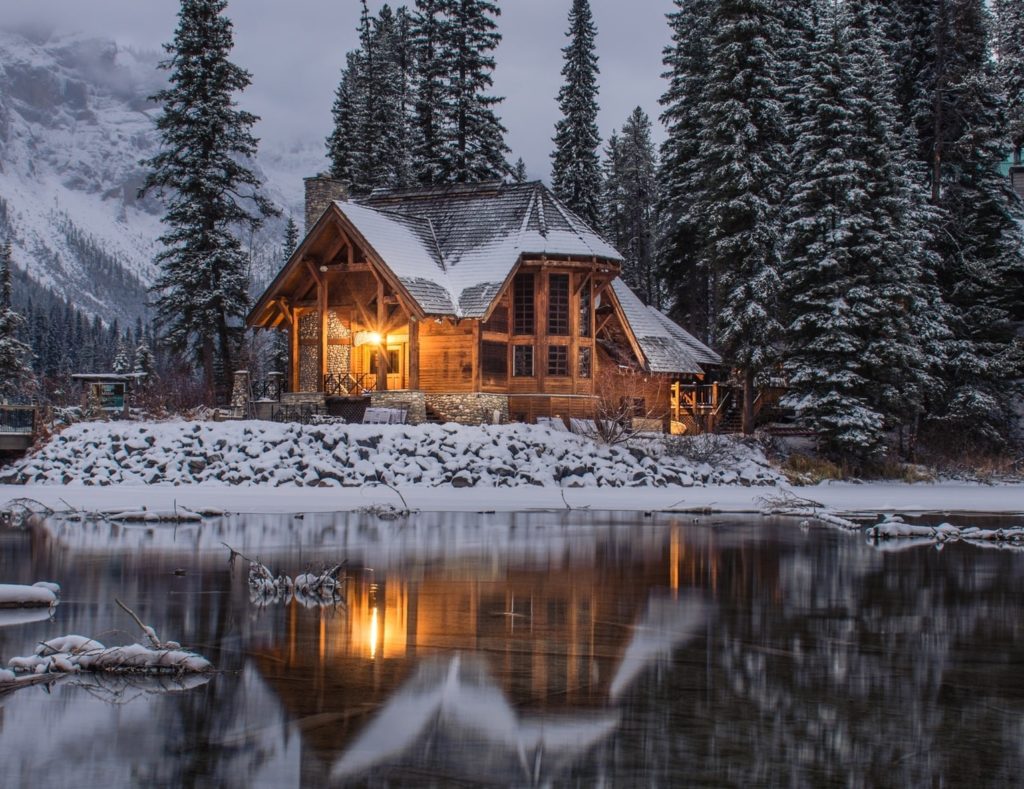 Does the idea of a ventless propane heater sound cool to you? If so, then you are probably looking for one! We have a few options for you to choose from for supplemental heating, but first of all, let's talk about a couple of important things about vent-free propane heaters.
| Image | Brand & Model | Heating BTUs | Room Coverage | Availability |
| --- | --- | --- | --- | --- |
| | Rinnai FC510 Vent-Free Space Heater | 10,000 BTU | 150-300 sq. ft. | See Price |
| | Rinnai FC824P Vent-Free Space Heater | 22,000 BTU | 200 to 600 sq. ft. | See Price |
| | Mr. Heater Corporation F299730 Heater | 30,000 BTU | 750 sq. ft. | See Price |
| | Dyna-Glo IR18PMDG-1 Vent Free Wall Heater | 18,000 BTU | 700 sq. ft. | See Price |
| | Lost River LR3TIR-LP Ventless Heater | 28,000 BTU | 1,400 sq. ft. | See Price |
| | ProCom Heating MGT30BF Wall Heater | 30,000 BTU | 1,000 sq. ft. | See Price |
| | Bluegrass Living B30TPB-BB Vent Free Space Heater | 30,000 BTU | 1,400 sq. ft. | See Price |
Why Should You Choose A Ventless Propane Heater?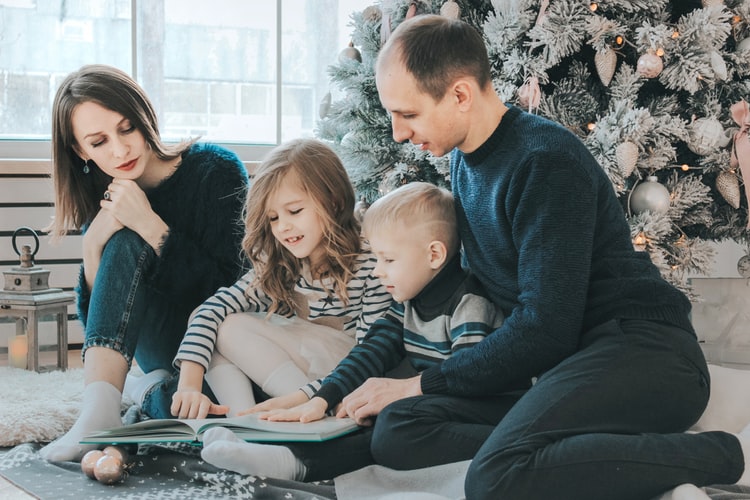 So first of all, why would you even want to get a vent-free propane heater? Well, here are the benefits of ventless propane heaters compared to vented heaters:
Ventless propane heaters do not require any vent pipes or chimneys for operation.
Since vent-free propane heaters don't need any vent or chimney output, you have more options for their placement around your property.
Ventless propane heaters are nearly 100% efficient. Vented heaters, in contrast, lose a lot of heat to the chimney or vent system they are attached to.
Compared to gas, propane is more energy-efficient.
A propane heater does not require preinstalled gas lines. This is great if you don't have one at your home, though you will need to install a propane line and a propane tank.
Propane heaters are great for areas with limited availability of natural gas.
Ventless Propane Heater Vs Ventless Fireplace Gas Logs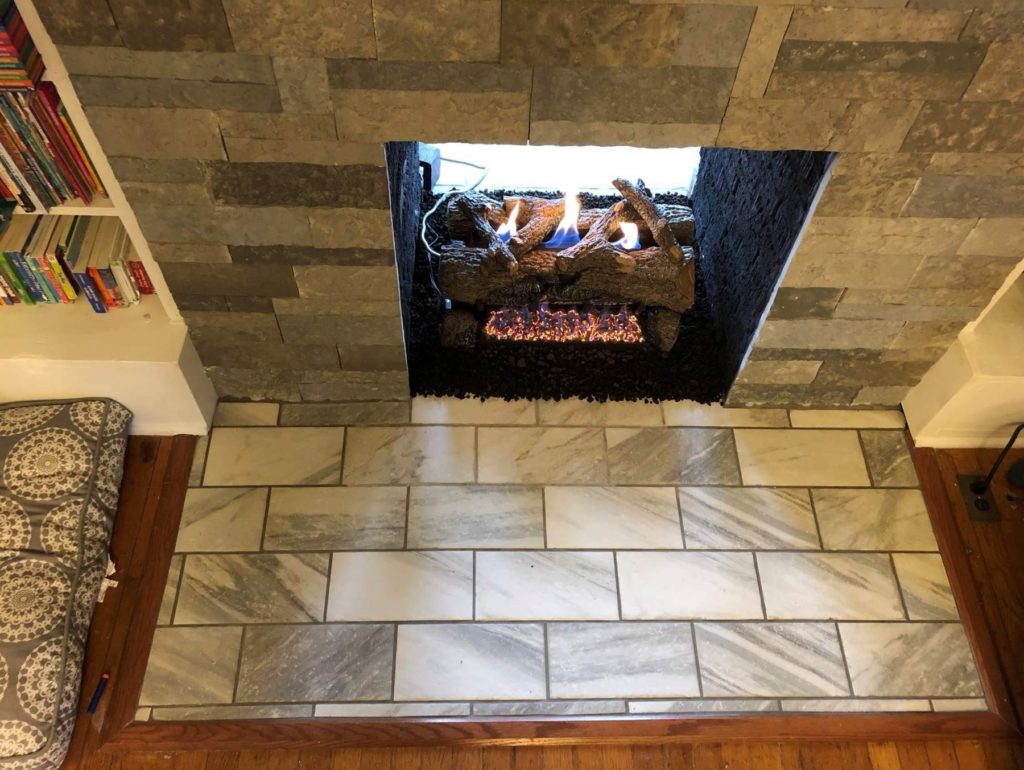 As an alternative to ventless propane heaters, you have ventless fireplace gas logs. Both are ventless and thus have the benefits and disadvantages of ventless operation. With that said, there are some crucial differences between propane heaters and fireplace gas logs.
Compared to fireplace gas logs, the advantages of ventless propane heaters are as follows:
You do not need to have a fireplace to use a propane heater. Nor do you need to make an existing fireplace gas log-ready.
There's no need to vent.
You have more freedom when it comes to propane heater placement.
Wall installation is convenient.
And lastly, they are cheap.
On the other hand, there is one downside that may make fireplace gas logs more appealing to you. It's that fireplace gas logs allow you to keep the aesthetics and vibe of a fireplace without the hassle of dealing with wood.
But if you do not have a fireplace, then a ventless propane heater is going to be a better option for you. You won't have to build a certified fireplace to use with it. As long as you have floor or wall space away from combustible materials, you are good to go with a propane heater.
Need Supplemental Heat? Check out These 7 Ventless Propane Heaters
Up first on our roundup of the best ventless propane heaters is the FC510P heater by Rinnai. Producing heat from 5,600 to 10,000 BTUs, this propane heater should be good for up to 150-300 square feet rooms or 14-28 square meters.
One feature that makes this heater different from most others on our list is the integrated fan. With an airflow of 67.8-97.8 CFM, this fan assists the heater with dispersing air throughout the room. But if you want that better heat spread, then you will have to deal with the fan's 28-38dB noise level. (Learn more about decibels or dB.)
This heater also has a 19W electronic push-button ignition for convenient startup. Aside from that, it has an onboard thermostat, which could allow you to save plenty of propane.
Rinnai claims that this heater has an AFUE-approved efficiency of 99.90%, which is pretty typical for vent-free propane heaters. And since the heat produced by ventless heaters doesn't go out the chimney, you will get much more out of this thing than from a comparable vented heater.
Rinnai also claims an SCAQMD certification (South Coast Air Quality Management District), which may matter to you or your area.
Why Choose this Heater?
This heater is a solid option for smaller rooms. It's pricey, but it has a few features that most of the heaters on our roundup do not have. Plus, its SCAQMD and AFUE certifications may matter to you.
---
At the basics, the FC824P ventless propane heater doesn't differ much from the FC510P heater. They have the same key components and certifications. But when it comes to the numbers, things differ quite a bit.
First off, it has a higher heat output – from 8,000 to 22,000 BTU, which should make the FC824P heater suitable for room sized from around 200 to 600 square feet.
Then, it has a more powerful fan with a CFM output of 109.5-215.4. The noise level of this propane heater has risen accordingly – 30-44 dB is noticeably higher than in the FC510P. The electric ignition system also requires a little more power – 29 W, which may be noticeable in the long run if you frequently turn the thing on and off.
And as you'd expect, this heater is a little larger and heavier than the FC510P. The about 5 extra inches of width and around 4 extra pounds of weight may not make a big difference for you though.
Why Choose this Heater?
This propane heater boasts the benefits of the FC510P, but it packs more punch. If you want a ventless propane heater for an up to around 600 square feet room, this heater should be a good option for you.
---
This propane heater by Mr. Heater is a great option for large rooms. Mr. Heater claims that this 30,000BTU heater can heat up spaces up to 750 square feet, which isn't too bad for its heat output, though not the best either since some 30,000BTU units can do more.
In terms of features, this heater is simpler than the Rinnai heaters we've already overviewed. This thing doesn't have a fan by default, and it also seems to have weaker stock fittings. Well, this propane heater is inexpensive, and you get what you pay for.
Speaking of fittings, it appears that the elbows included with this heater are pretty weak, so you may want to go and buy good fittings separately.
Mr. Heater claims that this heater delivers CSA-certified air quality, which may be important in your area (mostly in North America).
Finally, in spite of its cheapness, this heater comes with a thermostat (probably not the best one though), as well as legs and wall mounting hardware, meaning that you have more options for mounting this ventless propane heater.
Why Choose this Heater?
The Mr. Heater vent-free propane heater is a nice option if you want an inexpensive heater for larger spaces. Be prepared to deal with weak fittings though since a noticeable number of users have complained about them.
---
This vent-free propane heater is very different from the ones reviewed. The thing is that the Dyna-Glo heater is an infrared heater and thus has no flames and can deliver better heating performance than regular blue-flame propane heaters.
With that said, keep in mind that you will still have to take precautions to ensure the safety of air in your home since this heater does produce pollutants. The legal restrictions imposed on ventless systems in some areas may also apply.
This heater works by radiating heat towards nearby objects – including people – without heating the air. As claimed by Dyna-Glo, this propane heater has a 99.99% efficiency, and it can heat up to 700 square feet spaces, even though it only outputs up to 18,000 BTUs.
Besides, the 3 heat settings allow for pretty flexible management of heat, while the battery-powered ignition system makes startup nearly effortless.
What you may also like about this unit is that it's pretty compact. Not only that, but intended to be mounted on a wall, the Dyna-Glo heater isn't going to occupy floor space.
Why Choose this Heater?
If you hate blue flame propane heaters, then this ventless propane wall heater may be the right option for you. It's also very inexpensive and does a great job for its heat output!
---
Lost River LR3TIR-LP is also an infrared heater, but it's nearly twice as powerful as the Dyna-Glo heater we've just overviewed!
This ventless propane heater delivers up to 28,000 BTUs of heat, but thanks to its infrared heating system, it can heat up your room quicker than comparable blue flame heaters. Lost River claims that this thing can heat up up to 1,400 square feet areas!
The infrared burner is by itself 99.99% efficient, but the onboard thermostat can make it even better by adjusting the heat output in accordance with the room temperature. Not only that, but you have 5 heat settings with micro-adjustments in between, plus a push-button piezo ignition system for quick startup.
Finally, Lost River claims ANSI air quality certification, which may be important for your area or for you.
Why Choose his Heater?
Want a highly efficient and powerful heater with no blue flames? Well, then the Lost River LR3TIR-LP ventless propane wall heater may be that best heater option for you!
---
The ProCom MGT30BF isn't an infrared heater, but it has a couple of interesting things to offer nonetheless.
The key feature of this heater is that it is a dual-fuel unit that can operate on either propane or natural gas! If you have both and their accessibility varies, you may switch from one fuel type to another when needed.
In terms of heat output, this heater is pretty decent. It delivers 30,000 BTUs of heat and can heat areas sized up to 1,000 square feet. This isn't as great as the 1,400 square feet of the Lost River LR3TIR-LP infrared heater, but it's solid for a blue flame heater.
Finally, for increased efficiency, this thing comes with an inbuilt thermostat for automatic heat output control. And for convenience, this heater features push-button piezo ignition.
Why Choose this Heater?
This heater is an excellent option if you are looking for a dual-fuel unit. When either propane or gas isn't available, you may just switch to the other fuel type. Not only that, but you may be able to save money if you are smart about your fuel choice!
---
Finally, we have the Bluegrass Living B30TPB-BB vent-free propane heater. This also is a 30,000BTU propane heater, but it doesn't have the dual-fuel capacity of the ProCom ventless propane heater. Well, why have it if you don't need it?
Bluegrass Living can heat spaces up to 1,400 square feet. With this you can heat an entire home or large commercial spaces. This could be the only heater you need if your place is insulated.
It's difficult to say how big of space this heater will warm up at your elevation. But realistically, it shouldn't have issues with around 1,000 – 1,400 square feet environments. If you have a larger space to heat, then go for this thing.
One important thing to mention about this unit is that it's pricier than other 30,000BTU heaters reviewed. You could thus expect this thing to be more reliable and consistent with heat delivery. And the onboard thermostat should allow you to save a good chunk of money in the long run.
A thing to keep in mind with this heater is that the ignition system here is a push button Piezo ignition. Safety feature includes Oxygen Depletion Sensor that automatically shuts the heater off when oxygen level drops 21%. Be sure to have ODS feature when buying vent free heaters or get a separate one if it is not included. (More about ODS later in this article.)
Why Choose this Heater?
Want a reliable heat source and don't want any fancy things like dual-fuel operation? If so, then the Bluegrass Living B30TPB-BB propane heater may be an excellent option for you.
---
How To Choose The Right Ventless Propane Heater For Your Home?
We have 7 best vent-free propane heater models, but how do you choose the best one? Well, let's have a look at what matters in these heaters!
Blue flame vs infrared heaters
First of all, we should make a distinction between infrared and blue flame vent-free propane heaters. We've overviewed heaters of both types on our roundup. Now, let's understand the good and bad things about each other.
There are three things that are the same both in infrared and blue flame heaters:
Both are 99.9% efficient.
Both use the same amount of gas (in some cases propane or natural gas consumption differs).
Both use the same amount of heat.
With that said, how the heat is actually delivered to the area the heaters are installed in is significantly different between the two heater types.
Blue flame heaters
Blue flame heaters are called so due to the blueish flame they produce. This is the heater type that most people will probably go for.
These heaters heat up the area via convection – that is, the transfer of heat through the air. The heat is then transferred to the objects that are in contact with the air. Blue flame heaters typically work better in insulated areas since the warm air won't be escaping outside.
Infrared heaters
Unlike blue flame heaters, infrared heaters do not need to have a contact medium with another body to heat it up. Thus, infrared heaters may be operated in the vacuum of space.
Infrared heaters deliver focused heat to the objects that the infrared rays come in contact with. Furniture, people, the floor, and other objects in the room will be heated before the air itself. If you stand in front of an infrared heater, you will feel the heat almost immediately.
Infrared heaters work well in poorly insulated areas since they do not heat up the air directly, and the air thus won't lose heat to the outside (at least immediately while the air is cool and hasn't been warmed by the heated objects).
While infrared heaters have some big benefits over blue flame heaters, they can be harmful to people and objects if they are exposed to the infrared radiation for a long time. Infrared heaters can fade fabric and damage furniture, as well as burn skin that's been exposed to the radiation for too long.
When it comes to emissions, infrared heaters appear not to differ from blue flame heaters significantly. While infrared heaters will probably be cleaner, you shouldn't neglect air safety in your home and follow the same procedures as you would with a regular ventless propane heater.
Heat output
The heat output of heaters is measured in BTUs (British thermal units). How many BTUs to go for will depend on the size of the room you will be putting the heater in.
There are plenty of things that go into calculating the number of BTUs necessary to heat up a room. You may use BTU-to-room charts available throughout the web, but these can be pretty inaccurate.
Alternatively, you may make use of online BTU calculators like this one. This particular calculator allows you to plug in the length, width, and ceiling height of the room, as well as select the insulation level and lowest outside temperature for more accurate calculations.
Sellers also often provide the maximum room sizes that their heaters will be able to heat up, so you could follow their recommendations as well.
Keep in mind that you may need to do some trial and error to find the right amount of heat output for your room. There are plenty of variables at play, and it's difficult to tell how much heat you will need for your room. Just in case, you may go for a more powerful heater than you need and adjust it down.
Heat settings
The heat output range alone is not important. If you want an efficient vent-free propane heater, then you should go for one that has a higher number of heat settings.
It certainly sounds good if a propane heater outputs heat in a range of 5,000 – 20,000 BTUs. But what if it has only 2 heat settings? Well, it probably means that it can output either 5,000 or 20,000 BTUs.
This certainly isn't efficient since you won't be able to make precise adjustments to the heater when you need not too much heat to warm up your room.
Pay special attention to how many heat settings the desired propane heater has. 3 may be good enough for most people, but if your needs require more precise temperature management, then go for something that has more heat settings. The Lost River LR3TIR-LP heater, for example, has 5 heat settings with micro-adjustments in between.
Ignition system
While the ignition system of a propane heater is a small detail, it's a pretty important thing to consider.
We've seen 3 types of ignition systems in the overviewed propane heaters – standing pilot, electronic ignition, and piezo ignition. There may be some other systems used in other heaters – like manual pilots that require ignition with a match – but we won't overview those since these are rare.
Standing pilot ignition
In a standing pilot ignition system, the pilot – a gas flame that is used to ignite the burner – is constantly on.
Since standing pilots are always on, they are wasting some fuel while the heater is connected to the propane line. With that said, standing pilots have proven to be simple and reliable systems that do their job great, albeit perhaps at a higher fuel cost.
Standing pilots have no electronic components and are thus very easy to maintain, troubleshoot, and repair, as well as don't need electricity. Not only that, but heaters with standing pilots tend to be cheaper, though this isn't true for all propane heaters.
Electronic ignition
Electronic ignition systems are usually operated by a button. When you push the start button, the ignition system produces a spark that lights up the burner.
And since electronic ignition systems are on only when needed, heaters with such systems tend to be cleaner and more efficient. On the other hand, such propane heaters tend to be expensive, though this again is not a rule.
The biggest downside with electronic ignition systems is that they require power to operate. However, given that they are engaged only when in use, they should be more cost-efficient than standing pilots.
Piezo ignition
Finally, we have piezo ignition.
Piezo ignition systems consist of a small spring-loaded hammer and a quartz or PZT (lead zirconate titanate) crystal. When you engage a piezo ignition system, the small hammer hits the crystal. And when deformed, the latter creates voltage and ignites the burner.
Piezo ignition systems are simple, reliable, and do not require electricity, but they seem to be sensitive to environmental conditions. Their spark is relatively weak, and if the air is humid, then the piezo system may have a hard time lighting the burner.
Onboard thermostat
Most ventless propane heaters are going to come with an onboard thermostat. But if you want to save money on fuel, then do make sure that the desired unit has a thermostat.
The function of a thermostat is simple – it allows the heater to adjust its heat output based on the temperature of the room. This allows the heater to produce only as much heat as necessary and use up as much fuel as needed.
Needless to say, this little feature could save you plenty of money. With that said, be sure to check what kind of functionality the thermostat of the desired unit has. You can usually find such info in the heater's manual.
Onboard fans
Some vent-free propane heaters feature onboard fans that assist with convection. These fans assist with moving the hot air around, which should allow the room to heat up quicker.
A heater fan is a nice accessory to have, but they have two disadvantages:
They are noisy.
They require power.
If you do need the benefit of better air circulation, then look for a heater with fans or a heater that has add-on fans available.
Infrared heaters do not come with fans because they don't really need them, though some infrared heaters may have them as an option (the Dyna-Glo IR18PMDG-1 heater does). A fan would probably be useless with an infrared heater though since they don't rely on convection.
Oxygen depletion sensors
Most ventless heaters come with oxygen depletion sensors (ODSs) that shut the heater off automatically if the oxygen levels in the room get dangerously low. An ODS is a handy feature to have on a propane heater, but it should only be used as a supplementary security measure.
ODSs are sometimes placed closer to the bottom of the heater. Since pollutants tend to rise towards the ceiling, ODSs placed close to the floor may be unable to detect them. Due to this, you should have your own CO sensors installed throughout your home.
Mounting
There are two options for mounting vent-free propane heaters – on the floor or on the wall.
Floor units are easy to move around, while wall units occupy no floor space. With that said, wall units are more difficult to install since they need mounting hardware, and you also need to maintain the clearances recommended by the manufacturer (and perhaps required by law in your area).
Some propane heaters come with mounting hardware for both floors and walls, so you may want to keep an eye out for them.
Dimensions & weight
Finally, consider the dimensions and weight of the desired vent-free propane heater. Dimensions will be important with both floor and wall heaters (since you need free space), while the weight will be more important for wall units. If buying a wall heater, make sure that your walls will withstand its weight.
Safety And Maintenance of Ventless Propane Heaters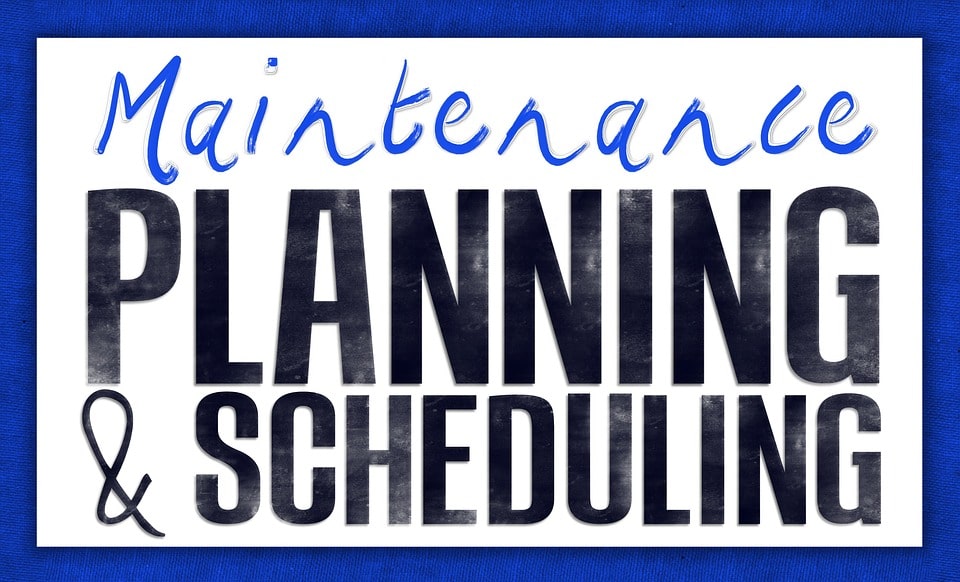 Ventless propane heater safety
While vent-free propane heaters do allow you to avoid the installation of vent pipes or chimneys, their operation implies some notable risks associated with carbon monoxide and other pollutants.
Ventless heaters release pollutants directly into your house. Due to this, additional ventilation is needed constantly while such a heater is running. Otherwise, the room will get filled with pollutants that are highly toxic to humans.
Most importantly, when there is not enough or too much oxygen present, incomplete combustion occurs, producing carbon monoxide, an odorless, colorless, tasteless, and non-irritating toxic gas.
From this key safety hazard, we can define a few safety tips that you should follow while operating a ventless propane heater:
Make sure that ventless heaters are legal in your state or country. Some states do not allow ventless heaters at all (e.g. California). States like Wisconsin may not allow the use of ventless heaters in pre-1980 homes. Ventless systems are also banned in Canada.
Follow the heater's operation and maintenance instructions.
Do not use ventless heaters as your primary source of heat.
Do not use ventless heaters in bedrooms (especially at night), bathrooms, or other confined areas.
Be sure to leave a window open when your ventless propane heater is on.
Do not leave your ventless propane heater unattended.
Make sure to install an approved carbon monoxide detector in your home. As mentioned above, ventless propane heaters usually have oxygen depletion sensors, but they may be inadequate to ensure your home's safety.
Make sure to regularly clean the eater as recommended in its manual.
Ventless propane heater maintenance
Ventless propane heater maintenance mostly comes down to keeping it clean. Below, we'll provide some general steps for cleaning, but if your heater comes with its own cleaning instructions, then you should probably follow them instead.
Here's how you would generally clean a ventless heater:
Shut the heater off and allow it to cool down for around half an hour.
Open the access panel of the heater and spray compressed air into its burner's holes. This should allow you to remove most of the dust and dirt from the heater without disassembly.
Vacuum clean the inside of the access panel.
Spray compressed air in the pilot assembly's hole near the burner.
Wipe the exterior of the heater with a damp cloth.
Reassemble the heater.
You should also inspect the heater before each use, as well as have it checked by a certified professional once or twice per year.
Summary
Vent-free propane heaters have plenty of benefits, but also have some serious downsides that you should be very careful about.
Most importantly, do remember that vent-free units require ventilation just like vented ones. It's just that they do not require chimney or vent outputs.
Be sure to make a responsible choice and follow local codes. And do keep in mind that some states or countries may limit or forbid the use of ventless appliances.