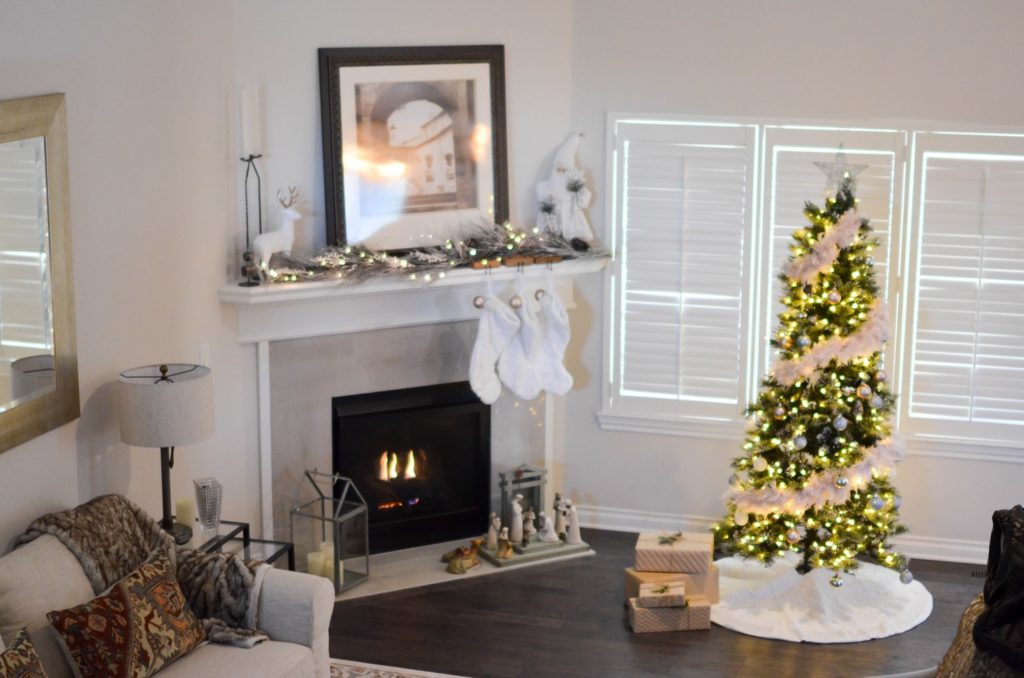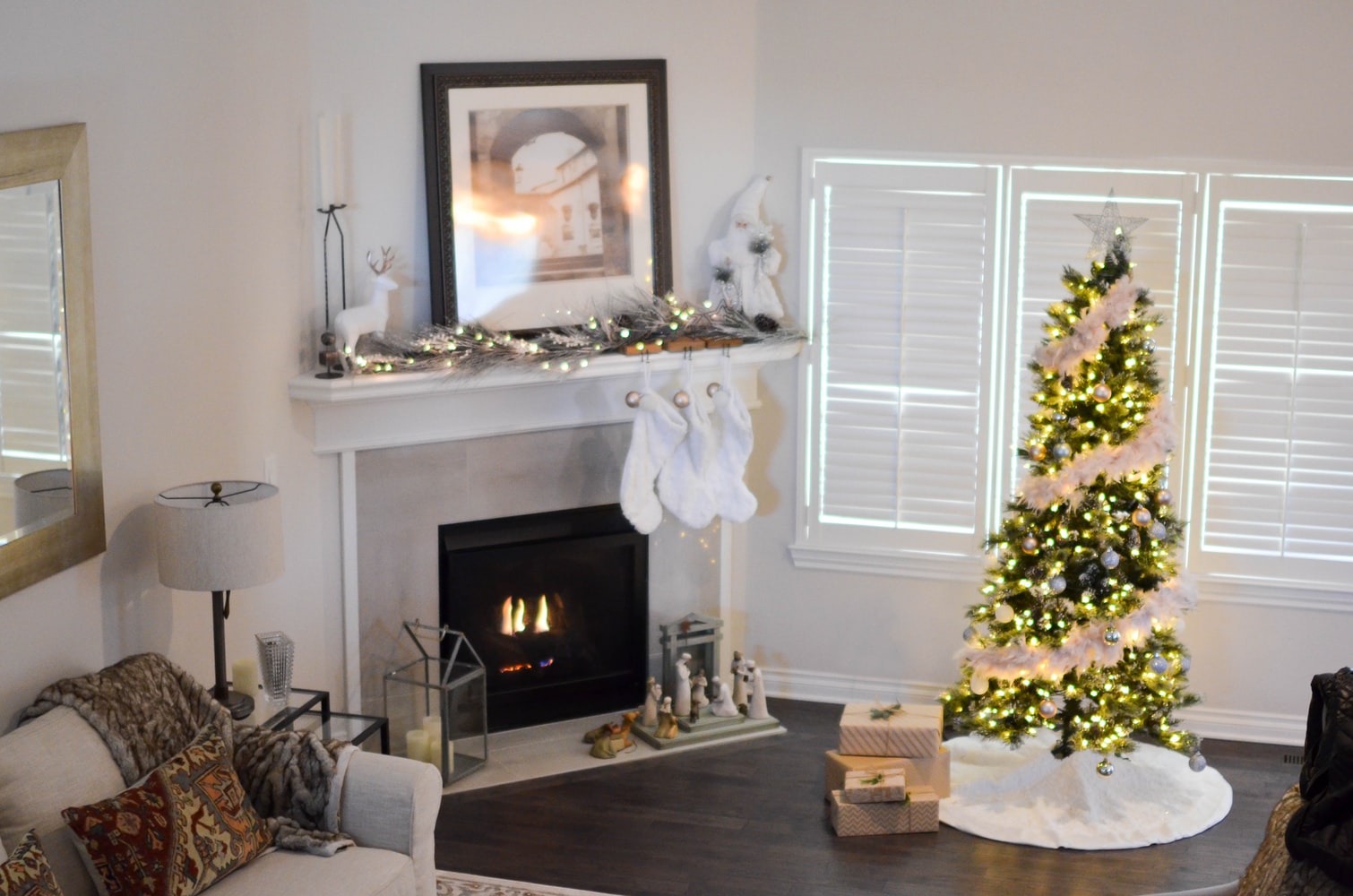 Nothing compares to a warm and cozy home during winter. Making our home comfortably warm is challenging especially if we have a tight budget to buy an electric fireplace that is both functional and not crappy. Look no further because this article will help you find the best cheap electric fireplace that will help you keep warm this winter.
Before we dig into the list, let's check out first the various types of electric fireplace that you can have in your home.
Freestanding – As the name suggest, freestanding fireplace is the best choice for those who don't have a fireplace. Just put it in the right place in your living room or bedroom and you can start heating it up.
Fireplace insert – This type of heater is such a space-saving. You can just mount it in your wall or fireplace TV stand without occupying space in your room.
Electric log set – The same with fireplace insert, this heater type can also be inserted in a fireplace TV stand or in a fireplace. Though the only difference is the design, it is still something a heater with mimicking wood-burning log feature a go-to for someone who loves embers. This is a good alternative to gas logs.
20 Cheap Electric Fireplace You Can Buy for Under $200 in 2023
First up is the Duraflame DFI021ARU. Priced under $140, this is surprisingly a good buy. With a 4600 BTU, you can heat up your room for up to 400 sq. ft. of area. The realistic ember mimics the real burning wood as if you are outdoors with bonfire. You can adjust the thermostat with the remote provided plus, you don't need to be afraid of overheat since this unit has an overheat protection feature.
✓ UL and CSA approved.
---
The TURBRO Suburbs TS23 is the first freestanding electric fireplace we feature. This heater is a good value for money because of its elegant, clean looking body. Not just it, the dancing flames are very realistic you won't notice it is artificial. Moreover, you get a 4,780 BTU that can cover 1,000 sq. ft. of room area. There's a remote control provided and installation is very easy.
✓ UL and CSA approved.
---
Another cheap electric log insert, the Pleasant Hearth LH-24 is not much different from the Duraflame DFI021ARU. This heater has 4,600 BTU heating capacity for 400 sq. ft. room and a remote control to adjust the thermostat. The LED light ember looks very realistic when it starts glowing randomly.
✓ UL and CSA approved.
---
The VD-51075WH is the first electric fireplace insert in this list.  Why is it a good value for money? First, you can install this in your existing fireplace or wall. Secondly, there is no need to vent a fireplace since this heater does not emit fumes or smoke. Lastly, there is enough heating capacity for up to 5,118 BTU at maximum setting. Of course it has a remote control with it.
✓ CSA approved.
---
The Duraflame DFI-5010-01 is one great-looking electric fireplace. With a 3D effect, this fireplace makes a realistic fire-burning wood. Moreover, the infrared quartz insures you get the right amount of heat by emitting wave infrared energy that is best for humans. You get a remote control with this unit to control the thermostat. The Duraflame DFI-5010-01 has a heating capacity of 5,200 BTU that can heat up 1000 sq. ft. room size.
✓ UL and CSA approved.
---
One thing you'll notice about this heater is its burnished oak cabinet/firebox. Yes that's included in your purchase. The Lifesmart LS-IF1500-DOFP is a value for money electric fireplace. It has three settings you can choose from and an Eco mode. You get a maximum heating capacity of 5,118 BTU at 1500 Wattage. With its infrared quartz, its heat goes right to people or pets and not the air. Now that's heating is all about with Lifesmart LS-IF1500-DOFP.
✓ UL approved.
---
With a reasonable price at under $100, this fireplace heater from KOOLWOOM is a great option for small homes with small spaces. It has only two settings though, 750W and 1500W with a maximum heating capacity of 5100 BTU. The glass cover is tempered for you protection and the frames are made of steel. You can also have the realistic LED log flame effect. Unfortunately, this doesn't come with a remote control.
✓ UL approved.
---
The Suburbs TS20 is the small brother of the Suburbs TS23. They have the same specs and features. But this is 20 bucks cheaper and smaller.
✓ UL and CSA approved.
---
If you have a vacant wall, then the Giantex HW51075 might be your best choice. You can install this heater in your wall or in a TV fireplace stand. What's amazing about its feature is you can adjust the brightness from levels 1-5. This space-saving fireplace has a maximum heating capacity of of 2,559 BTU at 1500 Wattage. It has a remote control and a safety overheat feature for your protection.
✓ CSA approved.
---
Now this fireplace insert by Homedex is a conversation starter. Well, this fancy heater boasts nine flame colors including log set. There is no buttons to control this unit but instead a touch panel at the bottom right. If you don't want to use this, you can turn on the flames without heat especially during summer. The maximum heating capacity of this fireplace is 5100 BTU.
✓ ETL listed.
---
While most of freestanding electric fireplaces are boxed type, this heater has a curved front, just to be aesthetically appealing. Why not? You can heat your room for up to 1000 sq. ft. space. The hidden control panel is also an additional safety feature which I think is a must for all electric fireplaces. On the other hand, there is no remote control for this unit.
✓ CSA approved.
---
Having a firebox for a fireplace makes it elegant looking. Well the firebox of this fireplace is not just stylish but a great work of art. It is made of birch wood crafted with different designs on the corners, not just plain simple craft. You can easily place this heater on the corner of your house which is a good advantage of a freestanding. This is a 25-inch high and there are 34-inch and 40-inch high available. You get a maximum of 5,100 BTU at 1500 Wattage.
✓ ETL certified.
---
If you find Homedex very amusing, well this 36-inch fireplace insert by R.W.FLAME has 12 color options. The thickness of this heater is only 3.85 inches which doesn't occupy much of your wall's thickness. The surface is not hot which is a great factor. The same with the Homedex, the controls are found on the lower right of the heater. You can control the brightness, flame color and the heat settings with the remote control which is included in your purchase.
✓ ETL certified.
---
Electric fireplaces can also be both wall-mounted or freestanding just like this unit. The PuraFlame 36 inches RICHFLAME Celia is not that modern-looking fireplace unlike the previous fireplace inserts above. What it is all about is functionality. The first thing that caught our eyes is the remote control with LCD display. Well not all remote has this feature. It will display the temperature so you can monitor it while you are relaxing on your sofa or bed. You can warm rooms for up to 400 sq. ft. area. It has 3 flame effects and 13 multi-color options.
✓ CSA approved.
---
Another value for money infrared fireplace, the Comfort Smart Jackson CS-25IR-BLK is one solid fireplace you can have. As we've stated before, infrared warms people, objects or pets and not the air. So, you can assure that the heat is not wasted. It has a maximum of heating capacity of 4800 BTU at 1500 watts and can accommodate 1000 sq. ft. This unit comes with a multi-functional remote control.
✓ UL and CSA approved.
---
The first thing you'll notice about Comfort Smart 28-Inch CS-28IR-MT is its mesh screen instead of a conventional glass. What's good is it mimics the real burning wood just like in a fire pit except sparks are not formed. It has a digital display on the upper right that displays temperature. This heater can warm areas up to 1000 sq. ft. at 1500 watts. This unit also comes with a multi functional remote control.
✓ CSA approved.
---
Enjoy the heat of this small heater on your small cabin or house with limited spaces. The Classic Flame SpectraFire 18II332FGL provides up to 5,200 BTU that can warm up to 1000 sq. ft. room. It has a beautiful flame effect that will surely have the feel of the real burning firewood. Moreover, the digital thermostat lets you know the current temperature of the heater emits. This heater will not be complete without a remote control and luckily it has and it's multi-functional.
✓ CSA approved.
---
If you notice that there are some Duraflame electric fireplaces on this list. It's because Duraflame is a well-known brand and their heaters are reasonably priced yet functional. The Duraflame DFI-550-22 is not an exemption. This traditional-style fireplace can warm your house for up to 1,000 sq. ft. area which is common for heater with 1,500 watts. Another advantage of this heater is its infrared quartz which we know a great feature for a freestanding heater. The thermostat adjustment is an old school knob though but if you're okay with it, then grab this unit on.
✓ UL  approved.
---
Dimplex is yet another promising brand of fireplace heaters. The Dimplex DFI2309 is the first Dimplex fireplace we feature on this list. We consider this a great deal to buy because it doesn't have any fancy decoration but it only contributes to simple functionality. You get a patented flame effect from an opaque logs to create realistic bonfire. It can warm rooms up to 400 sq. ft. It's a little bit heavy that's why it is designed for inserting to a fireplace or wall. Remote control is included and there's only an on or off functionality. Note that it has no thermostat display though nor a customized adjustment.
✓ UL and CSA approved.
---
The last on our list is the Duraflame DFI021ARU-05 which has a great ambiance thanks to its faux Birch wood log. The logs pulsate and glow randomly to make it realistic thanks to its efficient LED lights. This is perfect to place in a fireplace if you have an existing one. It can warm spaces up to 400 sq. ft. In addition, remote control is included so you don't have to manually operate it. Plus, it only weighs 14.7 lbs!
✓ CSA approved.
---
Wrapping things up
As you have already noticed that all electric fireplace on this list are certified by either UL or CSA and some have ETL certification. Since this list is about cheap electric fireplace, that doesn't mean you bargain your safety over money. Of course safety is a priority and we ensure that the fireplace on the listed comply with safety standards and of course value for money. We hope you get the right heater that will harm your home this winter.