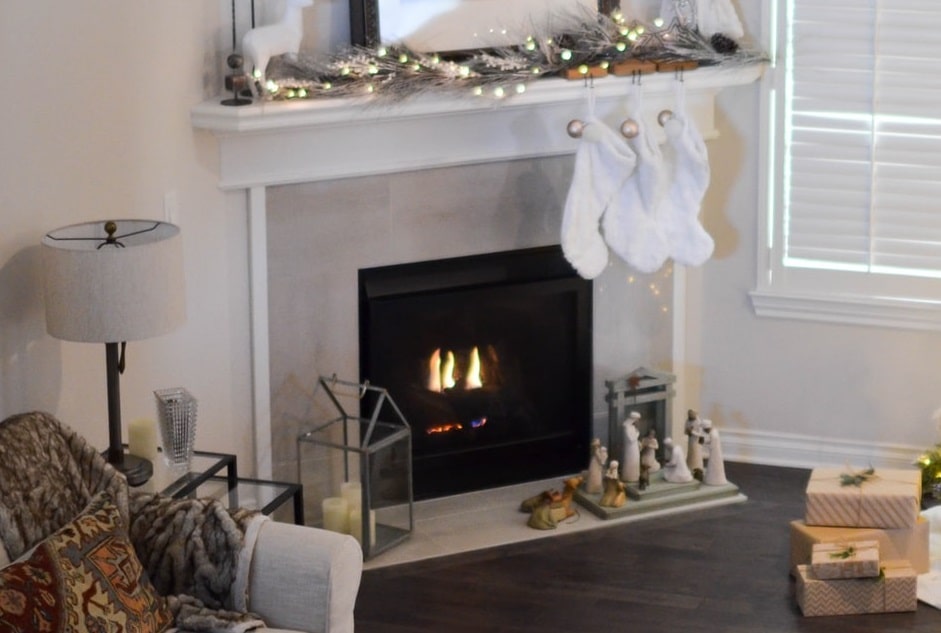 If you are looking for an electric fireplace to utilize your corner spaces, then strongly consider a corner electric fireplace. These fireplaces can be fairly space-efficient since corner areas are often left neglected and not used to their potential. Besides, in the right interior, a corner fireplace can look great and can noticeably complement a room.
If a corner electric fireplace happens to be the very thing that you are looking for, then we may have something interesting for you below.
Corner Electric Fireplace Design Aesthetics
Is a corner electric fireplace even a good buy for your interior?
A corner electric fireplace can work as a fine addition to any room given that it's the centerpiece of the interior. Many people place their TVs – arguably the most eye-catching component of any interior – on top of their electric fireplaces. This can further accentuate the position of a corner fireplace.
What such accentuation means is that you may want to orient your entire interior around your corner fireplace.
A corner fireplace should be the centerpiece of your interior, meaning that you may want to arrange your furniture in a so-to-say more diagonal or triangular layout to ensure that it's symmetrical in relation to the fireplace.
Otherwise, if a corner fireplace isn't the centerpiece of the interior, it can look pretty off and break your layout that you've hopefully thought out very carefully.
12 Best Corner Electric Fireplaces to Buy in 2023
The Ameriwood corner electric fireplace seems like a solid option for those on a tighter budget. The particleboard and laminated MDF certainly don't make this fireplace feel luxurious, but they at least make this product fairly cheap.
This electric corner fireplace is claimed to have LED lights that last up to 50,000 hours. Aside from that, allowing for temperature adjustment from 64 to 82 degrees Fahrenheit, the Ameriwood electric fireplace is promised to warm up to 400 square feet rooms.
You may also adjust the brightness of the integrated LED lights (3 brightness settings in total), as well as engage the timer to keep the electric fireplace running for only as much as you need.
The console is designed to accommodate up to 50-inch wide TVs weighing up to 55 pounds, and you are also getting total storage space of 5 cubic feet.
Finally, all the features of the Ameriwood corner fireplace may be adjusted via the onboard touch panel. Alternatively, you may control this fireplace via the included remote control.
---
As you may have guessed from the product name, the key feature of this electric fireplace is that it can be converted into a corner unit. Southern Enterprises boasts a convertible mantel that allows this fireplace to fit into any corner.
In terms of functionality, the Rollins fireplace is noticeably ahead of the Ameriwood electric fireplace, albeit it offers the same coverage of up to 400 square feet. Rollins also has 5 levels of brightness adjustment. Aside from that, this corner fireplace has an automatic safety shutoff and a glass front that stays cool to the touch.
The Rollins fireplace is strong as well, offering up 85 pounds of weight capacity in the mantel, as well as 20 pounds in the corner converter, 30 pounds in the media shelf, and 15 pounds in each side shelf. For TV installation, it's also great since it has a cord hole in the back of the media shelf.
In terms of material, the Rollins convertible electric fireplace also looks fairly good, partly thanks to its sturdier choice of materials – faux stone, MDF, metal, polyresin, glass, and a few others.
---
If you don't really care about functionality and just want an inexpensive corner electric fireplace, then this unit by WE Furniture may be the right option for you.
You aren't getting features like adjustable brightness or temperature control from this thing, but it does deliver heat for up to 400 square feet spaces. Not only that, but you still have the option of running the flame without heat.
In terms of storage capacity, this corner fireplace has a few shelves, as well as a console that can accommodate up to 55-inch TVs. Unfortunately, WE Furniture doesn't list the weight capacity of this fireplace, but built from MDF, it shouldn't lack durability for up to 55-inch TV units.
---
Certainly not among the pricier corner electric fireplaces on the list, the Real Flame 5950E fireplace is one of the more feature-rich options we'll showcase today.
The key feature of this corner electric fireplace is the programmable thermostat that should allow you to stay comfortable while not spending too much money on heating. For even increased efficiency, you are getting a timer function, as well as a few brightness settings to illuminate the room with.
The 5950E electric fireplace is rated at 1,400 watts and delivers 4,700 BTUs, which is around what the previous fireplaces deliver. However, Real Flame lists heating coverage of up to 144 square feet, considerably less than in the fireplaces reviewed so far.
Perhaps Real Flame employs a different and hopefully more objective way of measuring heat coverage. Nonetheless, we think that 144 square feet of coverage is a more realistic number to expect from a corner fireplace than 400.
We also like the veneered MDF build of this electric fireplace – it looks fairly simplistic yet sleek, which should make it a fine addition to more modern interiors.
---
In terms of specs, the Lynette fireplace looks similar to the 5950E fireplace – it has a programmable thermostat, a 9-hour timer setting, and 5 brightness settings. The heat output and power are the same as well, so you could expect comparable heating performance.
The Lynette electric fireplace is a more practical option though since it's got much more storage space – the 5950E fireplace only has room on its console, while the Lynette has two side cabinets and a center shelf in addition to the console.
The wood and veneered MDF build of this electric fireplace is remarkable as well – the Lynette might be less suitable for modern interiors, but it will work much better with interiors that have plenty of wood accents and darker color tones.
---
This electric corner fireplace by JAMFLY is a fairly inexpensive but gorgeous unit. Featuring a birch wood mantel and wood elements throughout its build, this electric fireplace will likely be a suitable option for more classic interiors.
In terms of features, this corner electric fireplace is very decent as well. Unlike the Real Flame units, this one doesn't have a thermostat, but it has 7 brightness settings and 2 heating settings (750 and 1,500 watts) to choose from. On the higher setting, this electric fireplace is claimed to heat up to 400 square feet areas.
JAMFLY also boasts quiet operation with just 40 decibels of noise, which may be a thing you are looking for.
---
Feature-wise, this corner electric fireplace appears to be similar to the WE Furniture unit we've overviewed a little earlier – you are getting separate heating and a flame effect, but you aren't getting flexible temperature controls or brightness settings.
In terms of power, the two WE Furniture corner fireplaces are identical – both have a heat output of 4,600 BTUs and are claimed to cover up to 400 square feet spaces.
This particular WE Furniture corner fireplace is a little better for TV mounting since it has a cable management hole in the back of the media shelf. With that said, it takes smaller TVs – up to 48 inches wide.
In terms of materials and the feel, this corner fireplace is similar to the other WE Furniture model – both are made from MDF, and both should work with brighter interiors. With that said, the wood basis of this fireplace is driftwood – that is, wood that has been washed onto a shore – and this may be the reason for the nice-looking texture in this fireplace.
---
Performed in a rich espresso finish, the Pemberly corner electric fireplace is likely going to be a lovely addition to darker interiors. With that said, the brighter brick-style interior dilutes the darkness of this fireplace a bit, broadening the range of color schemes in which it may work.
The Pemberly electric fireplace is no less rich when it comes to functions – this fireplace allows you to adjust the flame height, brightness, as well as has a built-in timer function and a thermostat to allow for a little more efficient operation. Besides, it's claimed to heat up to 400 square feet spaces.
In terms of storage space, the Pemberly corner fireplace is solid as well, featuring a media shelf, 2 fixed cabinet shelves, and 4 adjustable shelves. One area where this fireplace is weak though is TV room – only 37.5 inches wide, the mantel of this fireplace won't be taking too large TVs.
---
This is the sibling of the Southern Enterprises Rollins electric fireplace we've overviewed a little earlier.
At the basics, the Cartwright and Rollins are pretty much identical – both offer up to 400 square feet coverage, flame adjustment, as well as safety features such as auto shutoff and glass that stays cool to the touch. You also have the convertible design that can work with walls or corners.
However, in terms of TV support, the Cartwright is a little behind – it will take up to 43.5 inches wide TVs, while the Rollins works with up to 50-inch wide TVs.
But what the Cartwright has over the Rollins, in our opinion, is looks. The Rollins was sure nice, but its nice appearance is nowhere near the gorgeousness of the Cartwright.
Combining what appears to be solid wood with a stone firebox (we can't say whether faux or natural stone, probably the former), this oak-finished fireplace may be a brilliant addition to your interior.
---
This Real Flame electric fireplace is a little simpler than the two Real Flame units above. The Churchill corner fireplace doesn't have a programmable thermostat, and it doesn't seem to have adjustable brightness or a timer feature.
What the Churchill corner fireplace has instead is adjustable temperature, albeit you only have two heat settings to choose from – 675 and 1,350 watts. At the high setting, this electric fireplace produces up to 4,600 BTUs and should have the same coverage as the two other Real Flame electric fireplaces.
Besides, the Churchill fireplace has a cable management hole in the back, as well as a sleeker dark espresso wood build. The wood here seems to be MDF, but we're not quite sure.
---
This corner electric fireplace by WE Furniture seems to be identical to the WE Furniture driftwood electric fireplace except for one thing – the material basis. In this electric corner fireplace, the base material of the MDF seems to be regular wood.
As a result, you are getting a more restrained MDF texture that is additionally painted in black.
In terms of features, this fireplace seems to be identical to its driftwood analog. You again don't get heat or brightness settings, but you get separate heating and flame effects. The size, heat coverage, and the TV support (including a cable management hole) are the same as well.
---
If storage capacity is your top concern, then this corner electric fireplace may be the right option for you.
With its large top shelf, this corner fireplace is claimed to support up to 65 inches wide TVs (as listed on Furnitech's website). Not only that, but it also has ample shelf room just beneath the console, as well as 2 side cabinets with adjustable shelves.
For increased convenience, this corner electric fireplace also has cable management holes.
In terms of heating, this electric fireplace offers up to 400 square feet of heating room. And after a look at the Furnitech website, we can say that this corner fireplace allows you to adjust the heat setting and control the flame brightness.
The product listing on Amazon also claims that this corner fireplace is curved, but this appears not to be the case. At least, Furnitech's website doesn't mention a curved build. Curved or not, this electric fireplace's wood build looks sleek and should work with many interiors.
---
How To Choose The Right Corner Electric Fireplace?
Now, let's talk about the key things that you should be looking in a corner electric fireplace.
Heat coverage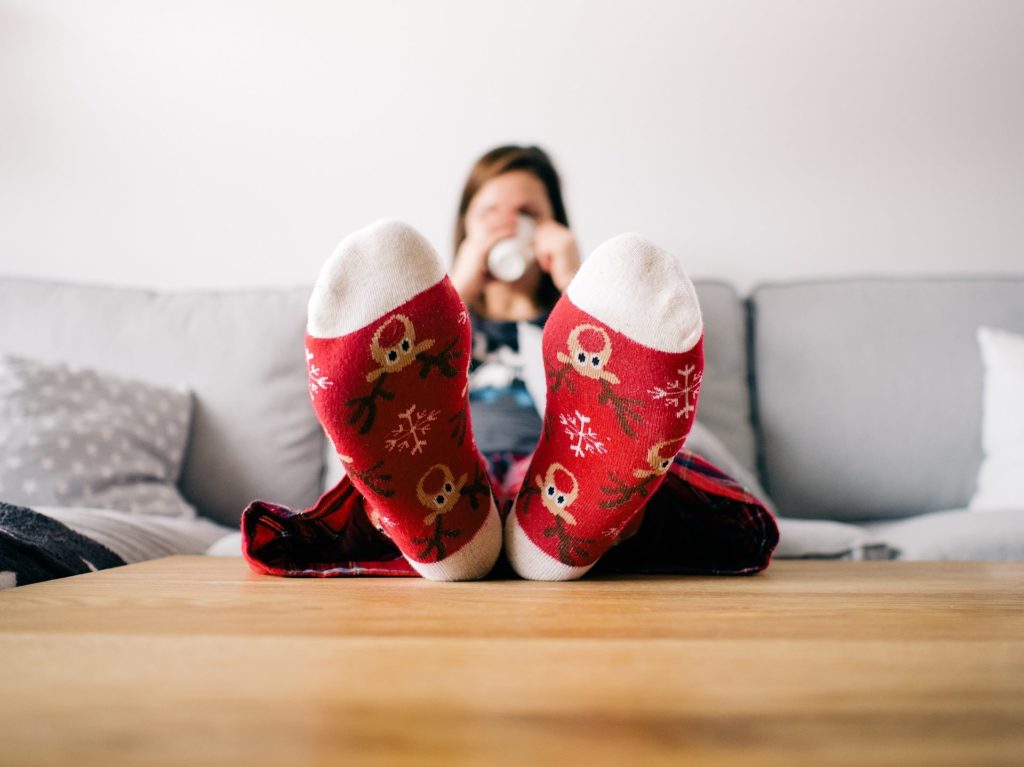 No matter how high the aesthetic value of corner fireplaces is, their primary function is heating. If you do care about heating, then pay attention to how much area the desired electric fireplace can cover.
Unfortunately, manufacturers do not always include full information about the heating capacity of their fireplaces. Some manufacturers will indicate that their fireplace covers up to 400 square feet, others will only tell you that their heat output is, say, 4,000 BTUs, while the rest will just list the unit's wattage.
These numbers are somewhat meaningful, but there are a few problems with them. First, if you have different units of measurement, you can't really compare them with each other. You may be able to convert one unit into the other, but this won't always be useful since manufacturers may use different criteria for rating their devices.
This is perhaps why the Real Flame 5950E and Ameriwood electric fireplaces are both rated at 4,700 BTUs, but one is claimed to cover up to 144 square feet and the other 400.
There may be other factors in play here like heating efficiency. But in short, you can't really compare different electric fireplaces with each other because of the factors outlined above.
With that said, don't ignore the claimed heat coverage of the desired fireplace. Specs like this will give you a rough idea of what to look forward to.
But don't expect the provided numbers to be accurate. And don't expect that you'll be able to objectively compare two fireplaces with each other – again, their heat capacities may be measured differently.
Heat settings
Some electric fireplaces will have only one heat setting, while others will have as many as 3 settings to choose from.
We'd say that you should go for a corner fireplace that offers as many heat options as possible. Heat adjustability would allow you to keep the room comfortably warm, as well as could help you restrain your energy bill.
Thermostat
More advanced electric fireplaces will have a thermostat. Once you set the desired temperature in the thermostat, the electric fireplace will produce as much heat as is necessary to ensure the selected temperature.
What this allows for is, again, increased comfort in the room and reduced energy costs. If you really want a corner fireplace that is not only pleasant to the eye but also is practical budget-wise, then do consider buying a fireplace that has a thermostat.
Flame settings
You probably know that electric fireplaces simulate a flame effect via LED lights rather than have a real fire burning in them. Well, what the employment of LED technology allows for is flame adjustment.
Some electric fireplaces will allow a wider range of flame adjustment than the others. Some fireplaces may have no adjustment capability at all.
Arguably, an adjustable flame is just about looks, and it bears no benefits for the heating performance of a fireplace. With that said, given that looks is an important component of a corner fireplace, flame adjustment is a fairly important feature to consider.
Among the things that your electric fireplace may allow you to do are:
Adjust the brightness of the flame. Some fireplaces will have more brightness settings than others.
Adjust the height of the flame. Again, some electric fireplaces will allow for wider adjustment of the flame height.
Keep the flame on and the heating off.
Size
The size is one of the most crucial things to consider when shopping for a corner fireplace. This is for two reasons:
The corner fireplace needs to leave enough space for other furniture.
The corner fireplace needs to accommodate your TV if you will be using it as a TV stand.
Things are pretty simple with the former – your fireplace shouldn't be so bulky that it occupies the floor space of your other pieces of furniture. With TVs though, things are a little bit more difficult.
How wide of a TV the desired corner fireplace will be able to take directly depends on the width of the fireplace. More precisely, it depends on the width of the front.
You see, if the front part of the fireplace is, say, 55 inches, that means you will have 55 inches of space between the walls in that front point. And needless to say, this distance will physically limit the size of the TV that the fireplace will be able to take.
In our example, the fireplace won't necessarily be able to take a 55-inch TV (we are talking about the width of the TV, not the diagonal). This will be true only if you place the TV right at the very front of the top shelf and if your TV is very thin. A thick 55-inch TV may be unable to fit since the walls get closer as you approach the corner.
With this in mind, just to be safe, you should pick a corner fireplace whose front part is a few inches wider than your TV's width.
Storage space
The top shelf of the fireplace will probably be occupied by your TV, but corner fireplaces may have some additional storage space below as well.
Some electric fireplaces will have no additional storage compartments, while others will have media shelves, storage cabinets with adjustable shelves, and even wire management holes. If you do need some additional storage space, then a fireplace with a few shelves or cabinets may come in handy.