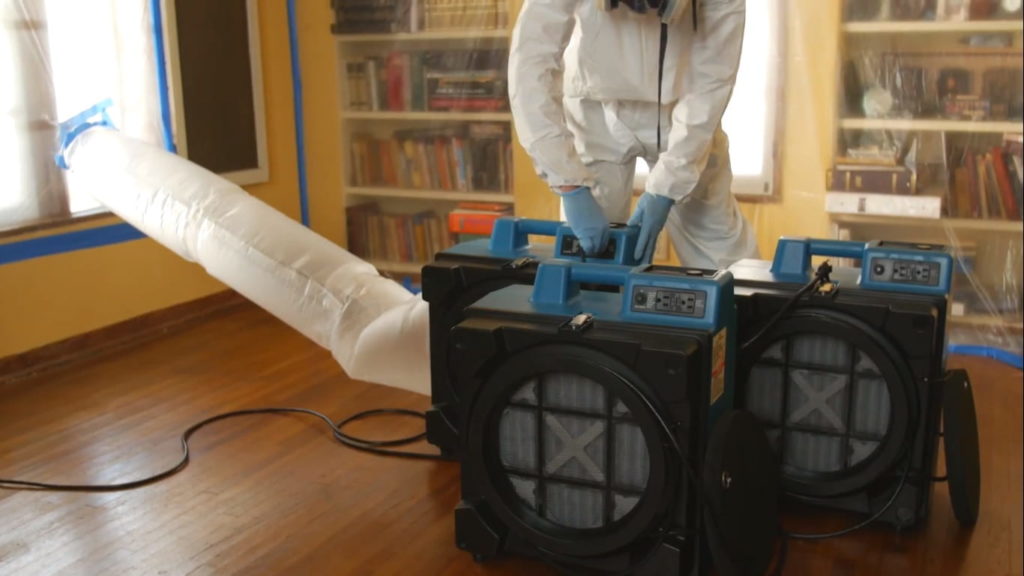 Air scrubbers are excellent for air purification in commercial applications. If you are looking to improve air quality in your workspace, then an air scrubber will probably be the right choice for you. Well, this guide will help you with picking the best air scrubber for commercial use!
The Uses of Air Scrubbers
Air scrubbers can be used both at home and in commercial environments, though they are more commonly used in the latter.
Air scrubbers are often used in the following settings:
Capable of capturing fine dust and allergen particles, air scrubbers can keep workers safe in enclosed spaces.
The best air scrubbers out there with the most effective filter systems may even be used in hospitals to protect staff and patients from airborne pathogens.
Mold removal. Air scrubbers can also effectively capture airborne mold and gas particles.
Harmful chemical removal. With the right filters, air scrubbers are capable of removing gas, asbestos, and more from the other.
7 Best Air Scrubber to Buy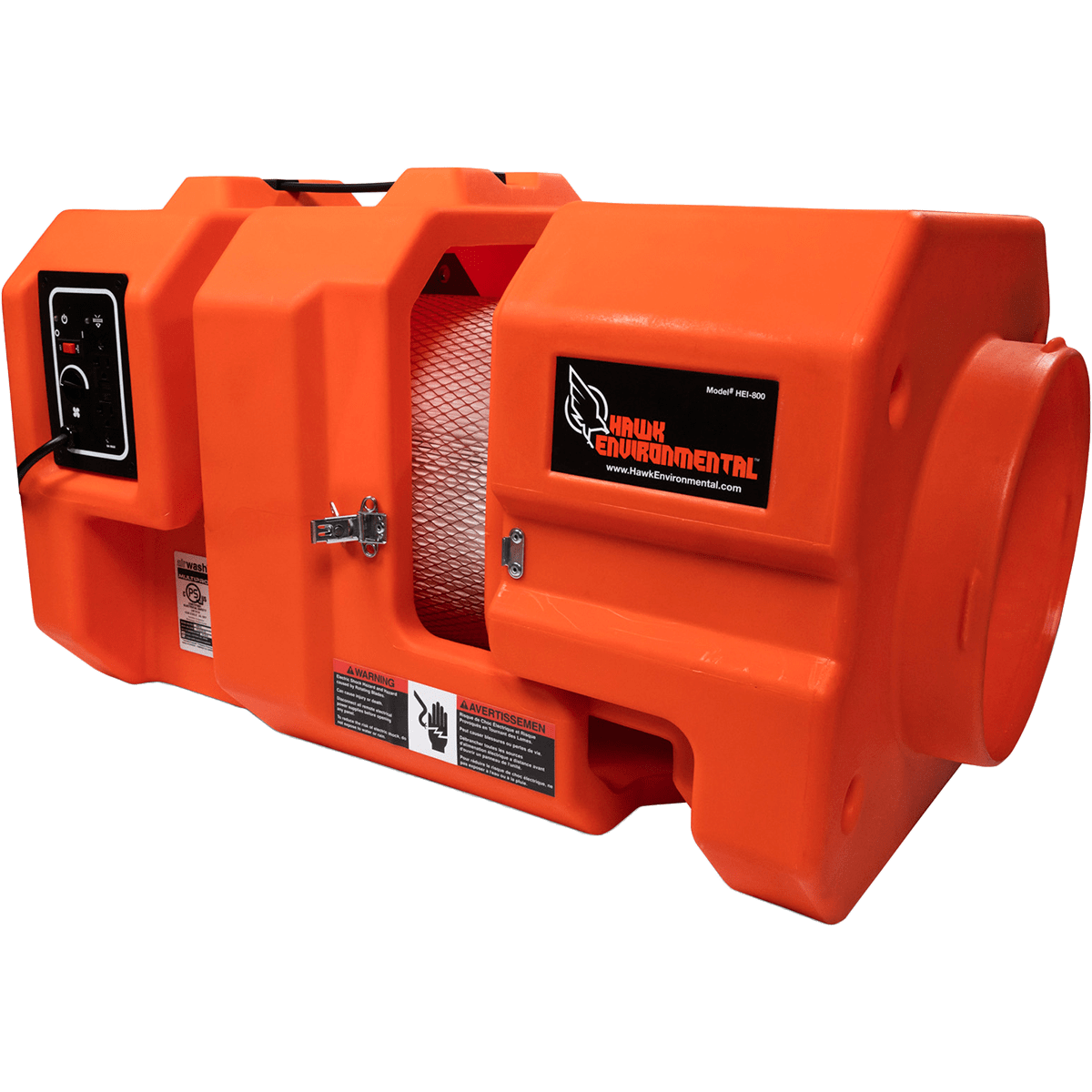 The Hawk Environmental AirWash MultiPro air scrubber offers perhaps the best versatility and performance on this list.
At the heart of this air scrubber is a HEPA filtration system that is advertised to be suitable for medical-grade applications. The HEPA filter by itself catches 99.97% of small particles in the air, while two pre-filters capture larger particles to help prolong the life of the HEPA filter.
The airflow of this unit is a respectable 800 CFM – the highest on this list. Hawk Environmental doesn't provide estimates for square footage, but we'll teach you how to calculate it on your own in our buyer's guide.
What's also great about the AirWash MultiPro air scrubber is that it's stackable and daisy-chainable, so you may use multiple units to purify the air in your commercial space. The rotomolded body is exceptionally tough as well and will easily withstand heavy use.
Pros
Large coverage area.
HEPA filter with medical-grade filtration.
Stackable and daisy-chainable.
CSA-certified.
Cons
Bottom Line
AirWash MultiPro is a great choice for large areas thanks to its high airflow. Its filtration system is also super-effective, while its daisy-chainable and stackable design lets you combine multiple scrubbers.
---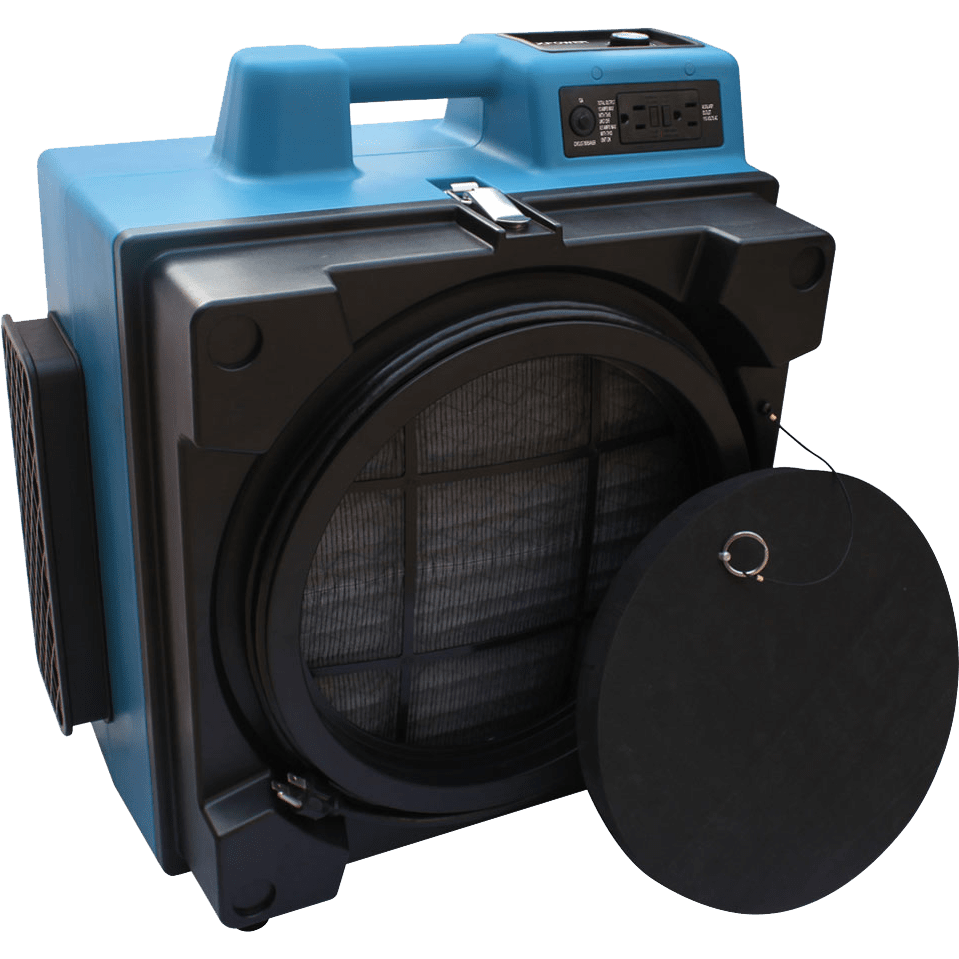 The XPOWER X-3400A air scrubber is a fine option if you liked the features of the Hawk AirWash scrubber but want something for smaller spaces. Well, with airflow of 600CFM, X-3400A might be just for you!
At the basics, XPOWER X-3400A is very similar to the Hawk air scrubber. X-3400A is stackable and daisy-chainable, as well as features a high-performance HEPA filter system.
The filtration system in X-3400A is three-stage, consisting of a mesh pre-filter, large particle filter, and a true HEPA filter. It should deliver more or less the same performance as AirWash's filtration system, though it's not advertised as medical-grade.
What some people may like a lot about X-3400A is that it's noticeably lighter and smaller than the AirWash MultiPro air scrubber. This will matter to you if you have limited room in your commercial space.
Pros
Super-durable rotomolded build.
High airflow.
High-performance HEPA filter system.
Can be stacked and daisy-chained.
ETL-certified.
Cons
Bottom Line
Want something similar to the Hawk AirWash MultiPro air scrubber but more compact and light? Well, XPOWER X-3400A might be the right option for you!
---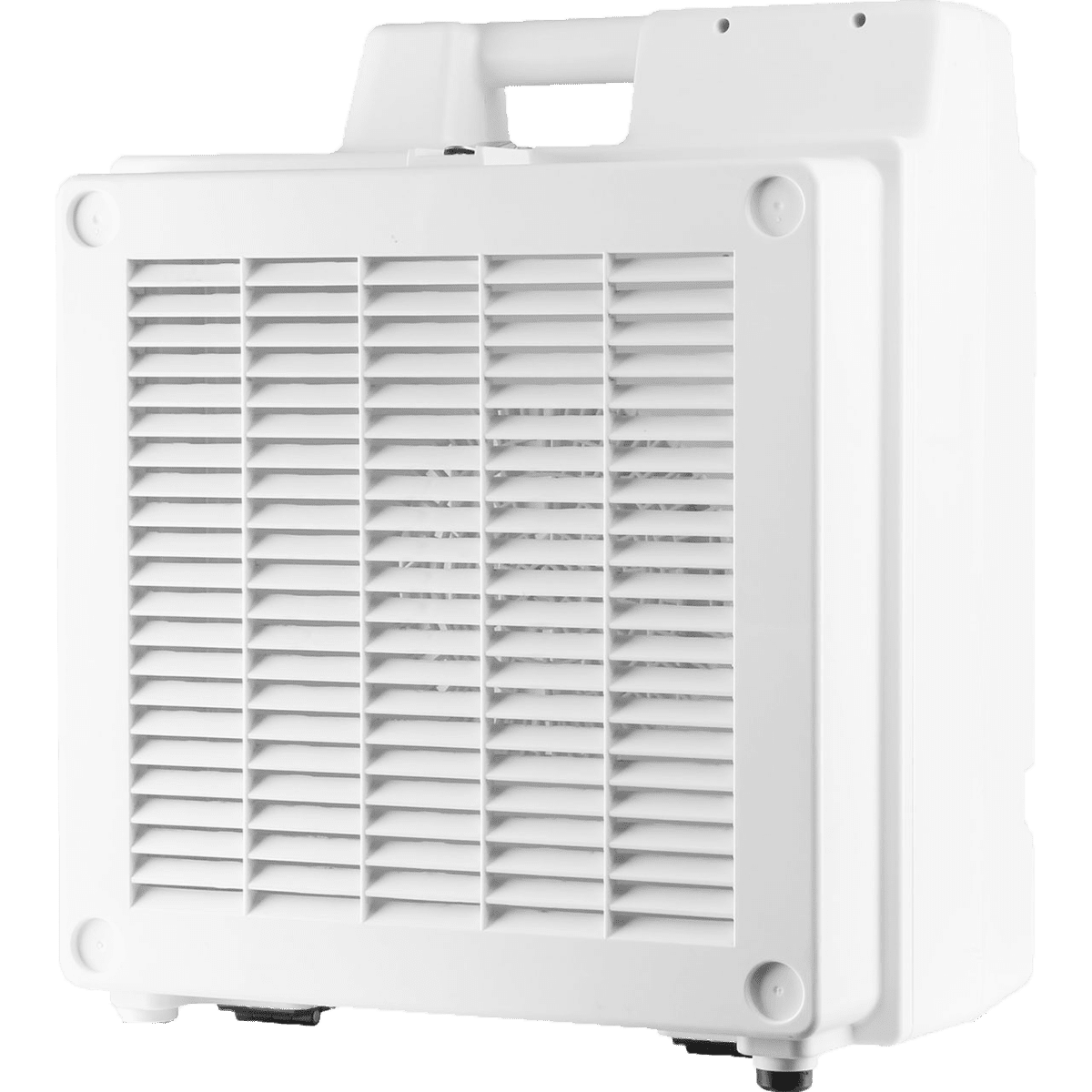 The XPOWER X-3780 is the bigger brother of XPOWER X-3400A. X-3780 offers more or less the same features but has a better filtration system.
The filter system here is 4-stage. It consists of a washable nylon mesh filter, PF16 pleated media filter, activated carbon filter, and a HEPA filter.
Among the air scrubbers reviewed so far, the activated carbon filter is new. Essentially, its purpose is to neutralize odors and absorb harmful volatile organic compounds (VOCs). All in all, the filter system of X-3780 seems super-effective.
The airflow in this air scrubber is the same as in X-3400A, so the two units can work in similarly sized environments. X-3780 may be stacked as well, but it does not appear to be daisy-chainable.
Pros
Moves plenty of air.
Super-effective 4-stage HEPA filter system.
Can be stacked.
ETL-certified.
Cons
Doesn't seem to be daisy-chainable.
Bottom Line
X-3780 is among the most effective air scrubbers you can find on the market. Sure, it won't cover as much space as the Hawk AirWash scrubber, but it might have an edge in terms of filtration performance.
---
The Dri-Eaz F284 DefendAir air scrubber boasts a high-performance filtration system with a medical-grade HEPA filter. Not only that, but F284 has two other filter stages for pre-filtration and higher effectiveness.
Out of the box, the filter configuration of this air scrubber is kind of underwhelming – you only get a HEPA filter and a standard paper pre-filter. There is also an optional carbon filter available, but it needs to be purchased separately.
The airflow of the Dri-Eaz air scrubber is 500 CFM as well, which is fairly decent. The recommended room size for this air scrubber is 938 square feet based on 4 air changes per hour. If you want more frequent air changes, then the room size will obviously go down.
Like previous units, the Dri-Eaz air scrubber is daisy-chainable and stackable, so you may use multiple units to improve performance. However, this air scrubber only has 2 fan speeds, so it's not as versatile as previous units in terms of energy efficiency and noise.
Pros
Delivers a good amount of air.
Medical-grade HEPA filter.
Stackable and daisy-chainable.
Cons
Only has 2 fan speeds.
Pretty bulky and heavy.
Bottom Line
The F284 DefendAir air scrubber would again be a nice option for smaller spaces. Its medical-grade HEPA filter is great for areas where air quality and purity are extremely important as well.
---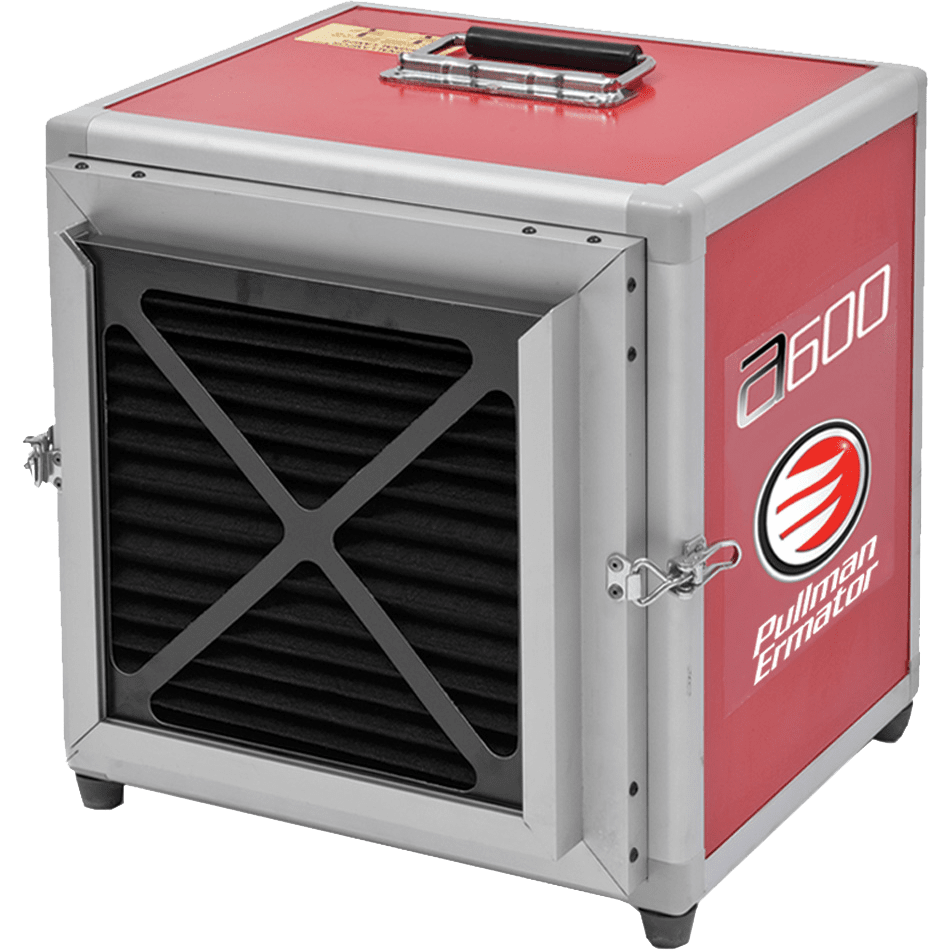 The Pullman-Holt A600 Ermator air scrubber is a solid choice if you don't need anything out-of-this-world. It's relatively inexpensive (though by no means cheap), so it's a good pick for those whose budget is more limited.
Now, you have to sacrifice some things to get a cheaper price tag – in this case, it's filtration performance. The filter system here is two-stage, and although you are still getting a HEPA filter, A600 Ermator won't be as effective at filtration as our previous picks.
Plus, the HEPA filter will probably get clogged faster in this air scrubber.
With that said, A600 Ermator is still stackable and daisy-chainable, so you could use several units to increase filtration performance.
Pros
Relatively inexpensive.
Stackable and daisy-chainable.
Pretty light and compact.
Cons
Only 2 filter stages and 2 fan speeds.
Bottom Line
The A600 Ermator is a solid choice if you don't need a super-effective air scrubber. Thanks to its HEPA filter, A600 will still capture very fine particles, but you don't have much flexibility in setting up your filter system.
---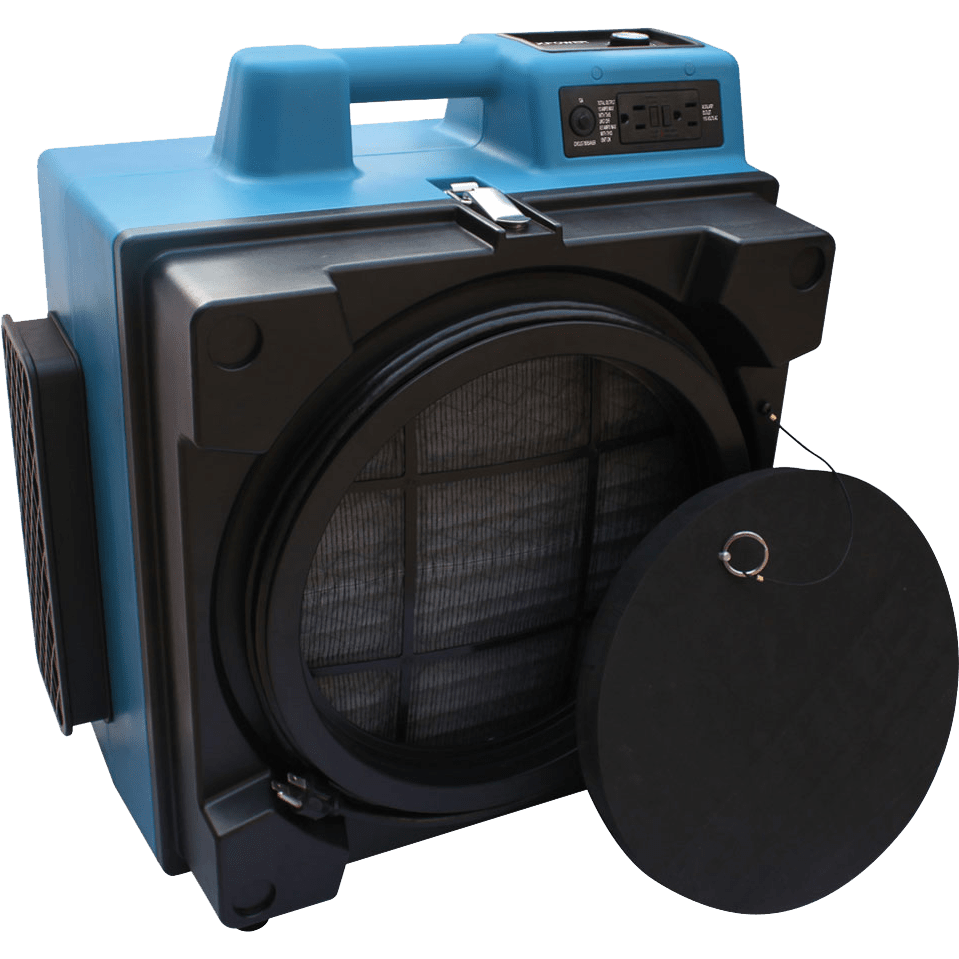 The XPOWER X-3580 is a middle-ground option between X-3400A and X-3780 reviewed earlier.
X-3580 is a 4-stage air scrubber – like X-3780 – but its filter configuration is different. This air scrubber has two nylon mesh filters, an activated carbon filter, and a HEPA filter. The HEPA filter here is also 1.4 inches thick, whereas X-3780's filter is at 2 inches.
So all in all, if you don't think that X-3780 is worth the buck for you, maybe this air scrubber will work better for your needs. Other than the filter system, X-3580 doesn't differ much from X-3780. You are getting the same airflow, and the stackable design is again here.
Pros
High-performance 4-stage filter system.
Stackable.
ETL-certified.
Cons
Doesn't appear to be daisy-chainable.
Bulky and heavy.
Bottom Line
X-3580 is a good choice if you think that X-3780 will be too heavy for your pocket. Its filtration performance will be a bit worse, but the 4 stages still provide you with plenty of flexibility.
---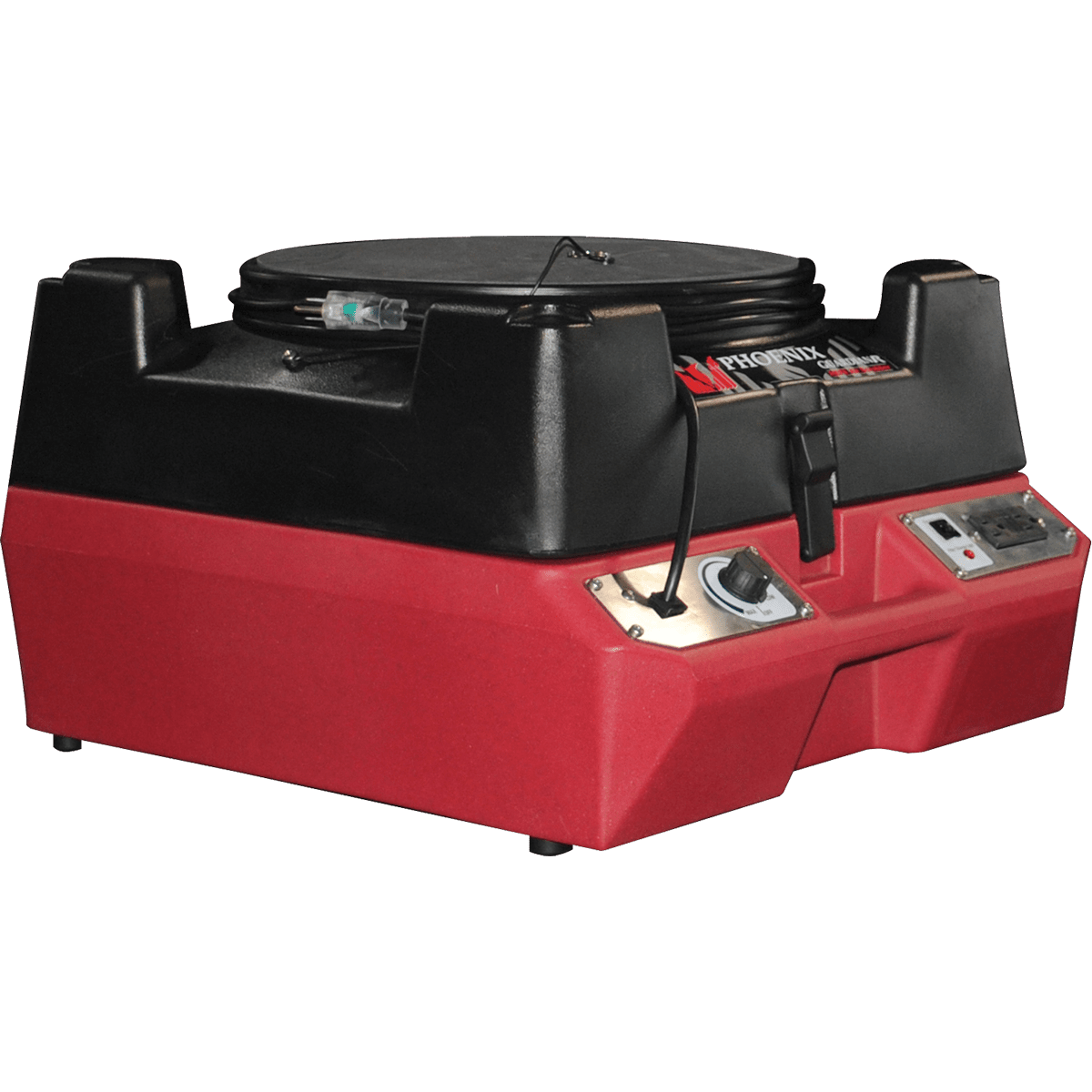 Finally, we have the Phoenix GuardianR Pro air scrubber system.
At the heart of GuardianR Pro is a two-stage HEPA filtration system. As you could have guessed, the first stage is a pre-filter designed to catch large particles, while the second stage is a HEPA filter.
Although the two-stage filter system doesn't provide much flexibility in configuration, it offers solid performance for many commercial applications.
What we also like about the GuardianR Pro air scrubber is how low-profile it is compared to our previous picks. It's stackable as well, but it unfortunately doesn't appear to be daisy-chainable.
This air scrubber also features a tough rotomolded design, so abuse isn't going to be a challenge for it. However, the rotomolded body drives the price of this air scrubber up quite a bit. In fact, some people may consider it to be overpriced, considering that you are getting only 2-stage filtration.
However, for many people, the physical durability of GuardianR Pro is going to be more appealing.
Pros
Tough rotomolded design.
Stackable.
Low-profile.
Cons
Not daisy-chainable.
Only 2 stages of filtration.
Bottom Line
Aside from a high-performance HEPA filter system, GuardianR Pro offers exceptional durability thanks to its rotomolded body. If you want your air scrubber to withstand heavy use, GuardianR Pro is an excellent choice.
---
How Can an Air Scrubber Help You Improve Air in Your Commercial Space?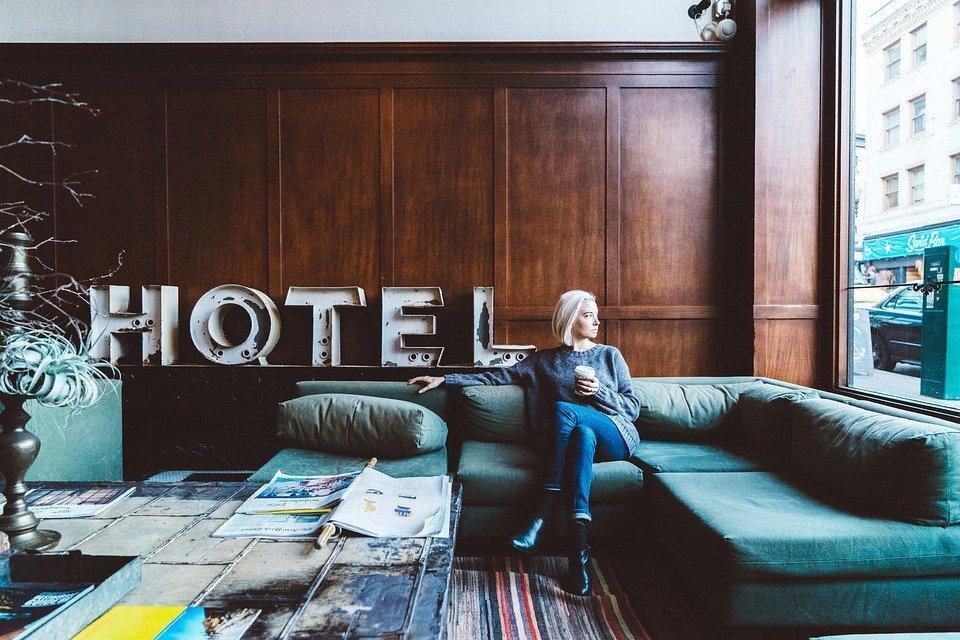 An air scrubber could benefit you in a commercial space in multiple ways:
Better air quality. Improving air quality via filtration, air scrubbers can make the work environment safer for workers.
No mold or mildew. In humid environments, air scrubbers may help you with getting rid of airborne mold, reducing the amount of work you need to do to eliminate mold in the area.
Increased equipment and machinery longevity. By eliminating mold, pollutants, and fine dust particles, air scrubbers may prolong the life of your equipment.
An air scrubber is a serious investment, but in the long term, it will most likely increase your efficiency by keeping your equipment working and your staff healthy.
What's The Difference Between Air Scrubbers And Air Purifiers?
Some of you may be wondering – how does an air scrubber differ from an air purifier? And this is a good question because the two devices are so similar that many people can't tell them apart.
Generally, "air scrubber" is used to refer to industrial air purifiers or purifiers that spray a cleaning agent to purify the air. In our reviews, all air scrubbers relate to the former – they are commercial/industrial machines.
Aside from that, air purifiers often use ozone to purify the air. Ozone allows air purifiers to kill germs and bacteria in the air.
Some air scrubbers may use ozone too, but they typically don't. Instead, air scrubbers usually have HEPA filters that are effective enough to catch 99.97% of airborne bacteria, pollutants, and fine dust.
Things to Look for When Shopping for the Best Air Scrubber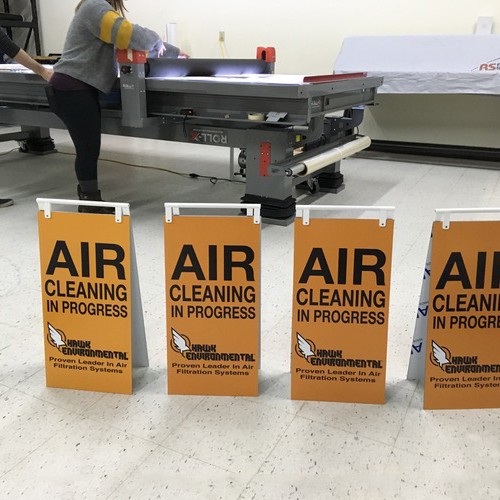 In this section, let's have a look at the key specs and features to consider when shopping for the best air scrubber for commercial use.
CFM and air changes per hour
First up, pay attention to CFM (cubic feet per minute). Measuring how much air an air scrubber can circulate in a minute, CFM determines how big spaces the scrubber can effectively service.
Often, air scrubber manufacturers provide recommendations on max room size in square feet. But sometimes, they do not. Fortunately, you may calculate yourself how many square feet an air scrubber is good for.
Here, the concept of air changes per hour comes in. Generally, for commercial spaces, at least 8 air changes per hour are recommended. For industrial settings, 10 is often more preferable, while medical isolation settings often require 12.
To calculate how many air changes per hour (ACH) an air scrubber can do in your space, use this formula:
ACH = (CFM x 60 minutes) / (Room length x room width x room height in feet)
This formula will allow you to determine how many ACH an air scrubber with the given CFM can do in your space.
You may also calculate how many CFM you need to achieve a certain ACH in your room space. You can do this via this modified formula:
CFM = ACH x Volume of room in cubic feet / 60 minutes
Just calculate the volume of your room by multiplying its height, width, and height, plug in the desired ACH number, and get the minimum CFM required.
Some manufacturers may give square footage recommendations for their air scrubbers as well, so you may follow them instead.
Filtration system
Air scrubbers typically have multiple filter stages, with the final stage usually being a HEPA filter.
Generally, the more stages you have, the more flexible you are in terms of filter choice. Different filters can tackle different types of contaminants, so if you need to deal with odor, gases, and germs at once, then you will want a multi-stage filter system.
This is so that you can combine multiple types of filters. Not only that, but you will be offloading your HEPA filter and extending its life, which is beneficial because HEPA filters are expensive.
Some air scrubbers also include filters out of the box, so make sure to know what you are getting.
When it comes to HEPA filters, be sure to avoid filters marketed as HEPA-like or HEPA-grade. True HEPA filters will be advertised as HEPA or true HEPA, so make no mistake.
Fan speed controls
Some amount of control over fan speed can be important to have as well. This is mainly due to energy-efficiency. You won't always need your air scrubber to run on full power, so it would be nice if you were able to adjust the fan down a bit.
The simplest air scrubbers will only have two fan speeds – off and on. More advanced air cleaners will have 5 or even more. The more fan speeds you have, the more energy-efficient your air scrubber will be.
Stackability and daisy-chainability
Most commercial air scrubbers can be stacked and daisy-chained. This is done to make storage more convenient, as well as to increase coverage in large spaces.
If you think that you will need more than one air scrubber, then get a model that is stackable and daisy-chainable.
Construction
For heavy use, consider getting yourself an air scrubber with a rotomolded body. Rotomolded air scrubbers are extremely durable and will withstand pretty much any abuse. They are pretty expensive, but we think that they are worth it.
Other features that may matter to you
Among some other features that you may want to pay attention to are:
Dimensions and weight.
Energy Star certification.
Filter change indicators.
Remote controls.
Wi-Fi connectivity (most commercial units don't support Wi-Fi).
Casters.
Ozone emission. Some air scrubbers may use ozone for disinfection. If you have allergic or asthmatic workers, then maybe air scrubbers that emit ozone are a bad idea.
Summary
Hopefully, we've given you some perspective as to what you can expect from commercial air scrubbers. There are plenty of options for you out there, but we think that the reviewed 7 air scrubbers are the best of the best.
Featured image from Sylvane.