You might be considering getting a UV air purifier for your home but are concerned about its effects. That's perfectly understandable because it's not always clear how these purifiers work. This guide will help you understand them so you can decide if it is a worthy purchase.
Basically, this type of purifier uses Ultraviolet light (UV) to sanitize the air. Though UV radiation has potential risks, it is not always dangerous to humans when used in a variety of applications. More about UV zones later in this article.
Related: Best air purifier for eliminating smoke
Best UV Air Purifier for Viruses, Bacteria & Molds
What is UV?
UV is a form of radiation with very short wavelengths, so short that the human eye is not able to detect them. This energy is called "ultraviolet" because its wavelength is shorter than that of the violet light – the shortest visible wave of light. It has three wavelength zones: the UV-A, UV-B and UV-C. The latter is being used for its germicidal properties for disinfection and has the shortest wavelength.
Wavelengths of the three zones.
UV-A: 315 to 400 nm
UV-B: 280 to 315 nm
UV-C: 100 to 290 nm
UV light has many benefits and uses. You may have encountered some products that feature them such as UV saunas. The UV light in a UV-activated sauna allows the heat to be more evenly distributed so it's more efficient than ordinary saunas. The same is true in UV air purifiers.
How Does It Kill Viruses, Bacteria and Molds?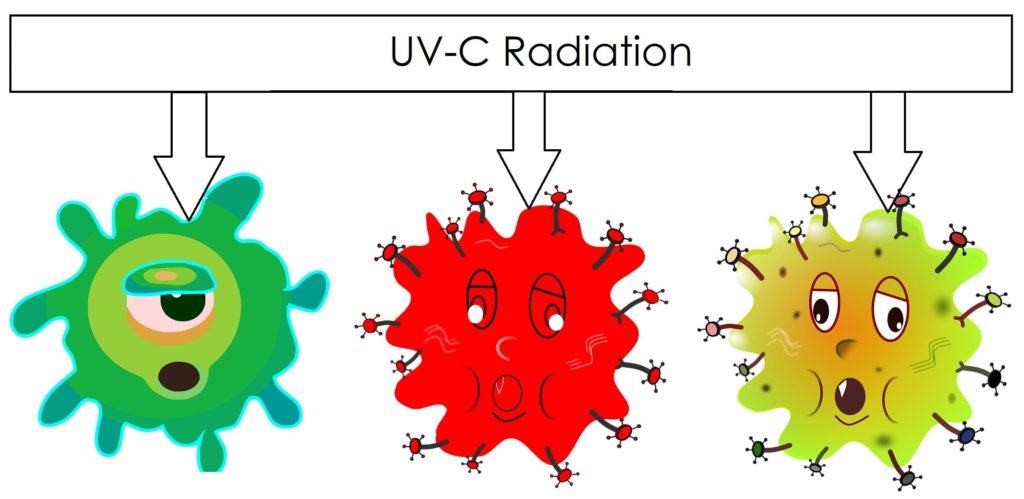 You may be wondering how a UV air purifier is different from your typical air purifier in the market. How do they differ when it comes to killing bacteria? Well, unlike air filters that need to collect the pollutants in order to stop them from spreading, UV air purifiers uses UV light to kill them right away.
Ordinary filters or even the HEPA filters let pollutants pass through the unit and then keeps them secured in one place. UV air purifiers, on the other hand, are designed to immediately kill bacteria, mold, and viruses. UV kills their genetic core in order to prevent them from reproducing according to a published study from Journal of Virology (JVI). That's why they are also called germicidal cleaners which means "germ-killing" cleaners.
Ultraviolet radiation, in the right amount, is deadly to many living things including those that cause indoor air pollution. When these germs pass through the UV radiation, it immediately destroys them, neutralizing the damages that these pollutants cause.
Does Air Purifier with UV work?
UV light is widely used as a disinfectant in water and air. In the US and Canada, UV radiation is used for water treatment to kill bacteria and viruses. In Europe, UV is used commercially especially in the field of pharmaceutical and beverages. For air purifiers, it is used to sanitize air contaminants, viruses and bacteria.
According to Prof. David J. Brenner, UV-C light could kill bacteria and viruses and is safe for human skin. The UV-C spectrum has short wavelengths, too short that it cannot penetrate to human skin.
UV air purifiers do work but you need to be conscious of the brand and model that you choose. You don't have to do all the research because we have already compiled a list of the best models available so you can compare them and decide which the best is for you. Choose those that have UV-C light.
Best UV Air Purifier Reviews
These are our top picks of air purifiers with UV-C light sanitizer feature. Please note that these air purifiers have also filters in addition to UV-C light.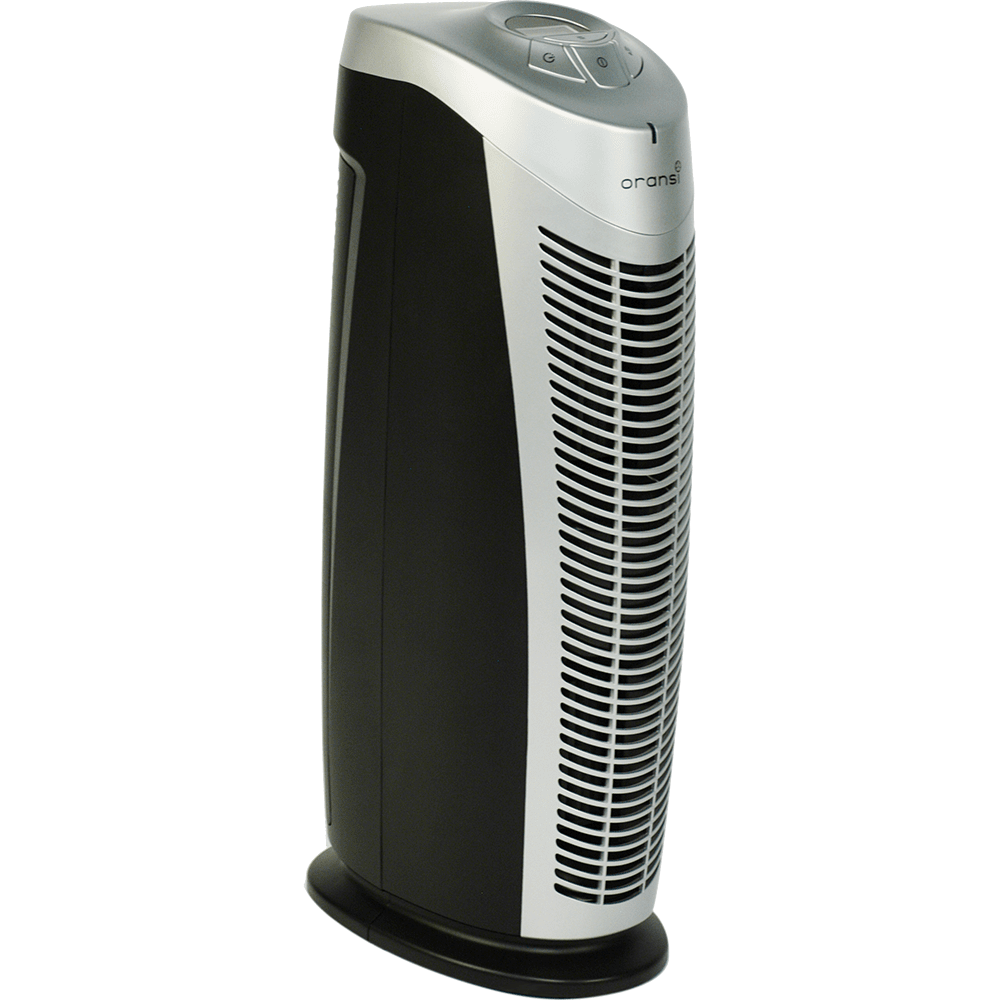 An economical and aggressively germ-busting air purifier, the Oransi v-hepa Finn (Model: OVHT9908) makes it on our top list. This sleek UV air purifier does an amazing job in cleaning and purifying your air at home. So let's see how it works.
The Oransi v-hepa Finn UV Air Purifier has four stages of filtration. The pre-filter that is made of titanium dioxide serves as the first stage to trap those particles seen by the naked eye. What's good about this filter is it can be vacuumed and can last up to 8 months of use.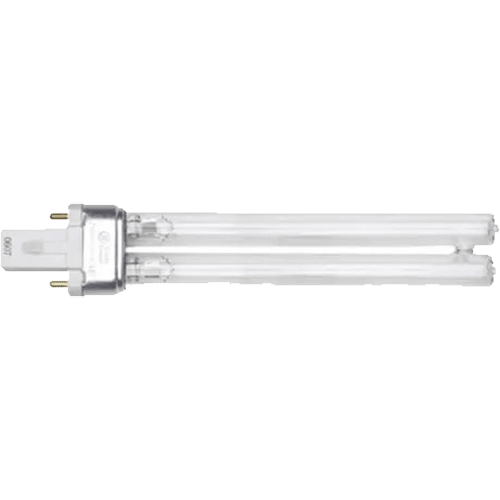 The HEPA filter traps particles that are not visible to the naked eye for up to 0.3 microns. This filter can also be vacuumed and can last up to 2 years.
The UV-C germicidal light then kills various airborne bacteria, germs and viruses that HEPA cannot trap. You can turn it on or off if you deemed necessary.
And last but not the least, you can finally breathe fresh air from the product this air purifier produce thanks to its built-in ionizer.
Control panel is is located on the head. It has a digital LCD display where you can see the current status of the features and functionalities used by the purifier.
What should also be noted here is that this air purifier is Energy Star certified. This means that this unit is not power hungry and consumes energy at 55W.
Pros
Covers up to 400 sq.ft. room
Sleek and portable
Energy efficient
UV-C light sanitizer
Superb filtration system
Comes with 2 pre-filters
Extensive warranty
Cons
Can be hefty for budget pickers
Remote control could be a great addition
Bottom Line
If you need a complete air purification system, Oransi v-hepa Finn Air Purifier is the way to go. It has a superb air cleaning system plus its filter doesn't need to change more often. Plus, it is an energy efficient.
---
Second on our list is the GermGuardian Elite AC5350 Air Purifier. This air purifier is moderately priced but delivers far better results than most models in its price range.
It features True HEPA filter which makes it perfect for those with allergies, capturing 99.97% of dust and allergens in the air. The UV-C light kills germs, bacteria and viruses in the air and works together with the charcoal filter that helps remove odors. So, if you have pets, this will help freshen the air. You can use this unit in a closed room with 193 sq. ft. area.
This UV air purifier does a lot more than ordinary filters. It can kill airborne germs including staph, influenza, and rhinovirus. The UV-C light activates the titanium dioxide which kills the remaining harmful organisms that have not been captured in the filter.
Cheaper alternative model to consider: PureGuardian HEPAFresh Air Cleaner
Pros
Delivers efficient air purifying action on a medium sized room
The replaceable filters allow the purifier to run like new for years
Effectively pulls contaminants out of the air and makes the air less congested
Easy to set up
Best value for your money
Cons
The noise at highest setting is loud
A bit costly for HEPA replacement filter
Bottom Line
The GermGuardian Elite AC5350 HEPA and UV-C Tower Air Purifier is truly one of the top-performing UV air purifiers in its price range. It's one of the few affordable models that feature a HEPA filter so this is a great value for the money.
---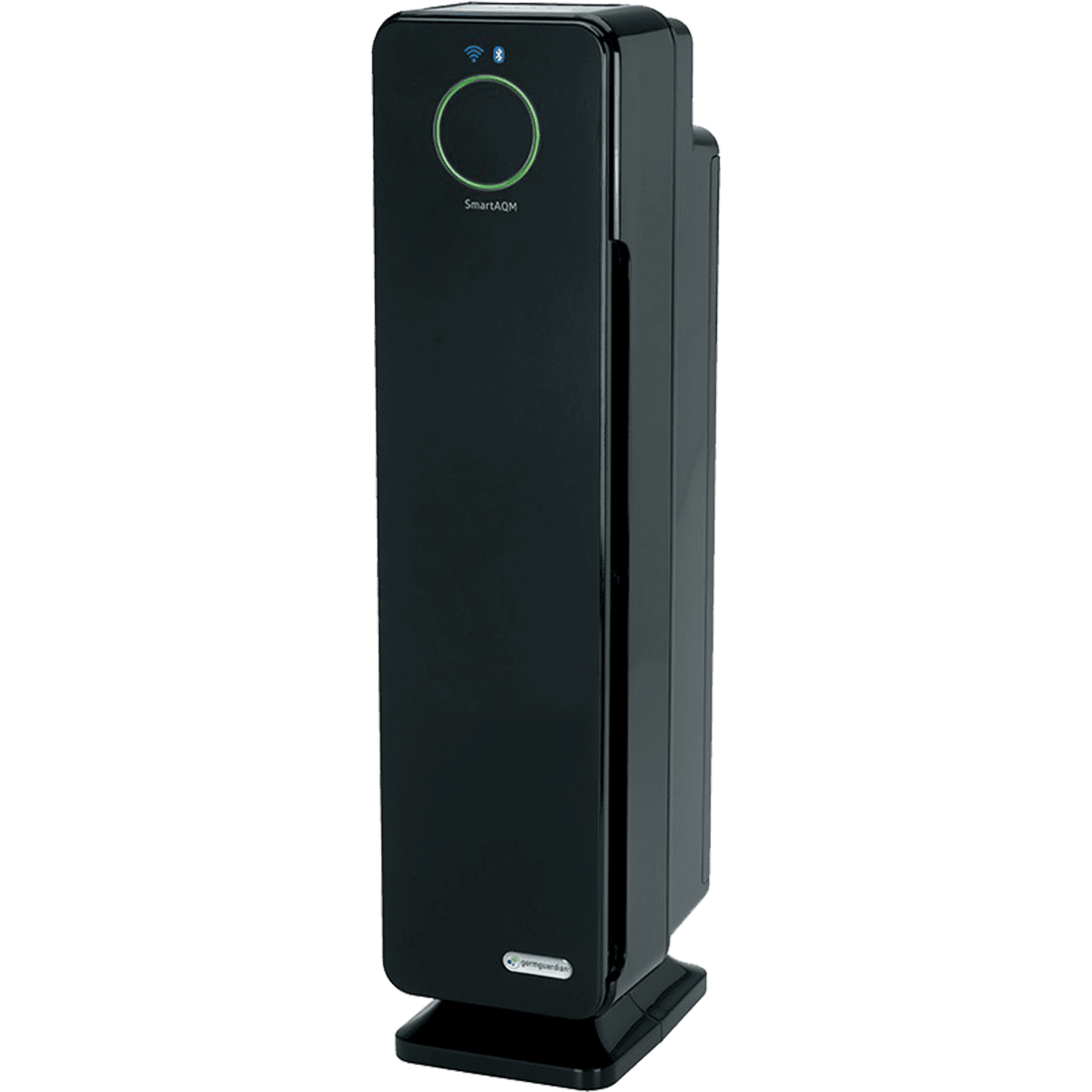 If you like the GermGuardian Elite AC5350 HEPA and UV-C Tower Air Purifier but you need something similar but smarter, perhaps you might put an eye on the GermGuardian CDAP5500BCA Smart Tower Air Purifier. It does the job of a full-sized purifier in a slim unit. It features a 4-in-1 cleaning system that provides great relief for people with allergies.
The HEPA filter of the this purifier captures pollen, dust mites, pet dander, and mold. It works with the UV-C that effectively kills germs, viruses, and even mold spores. It also includes a charcoal filter that reduces odors from pets, smoking, and cooking.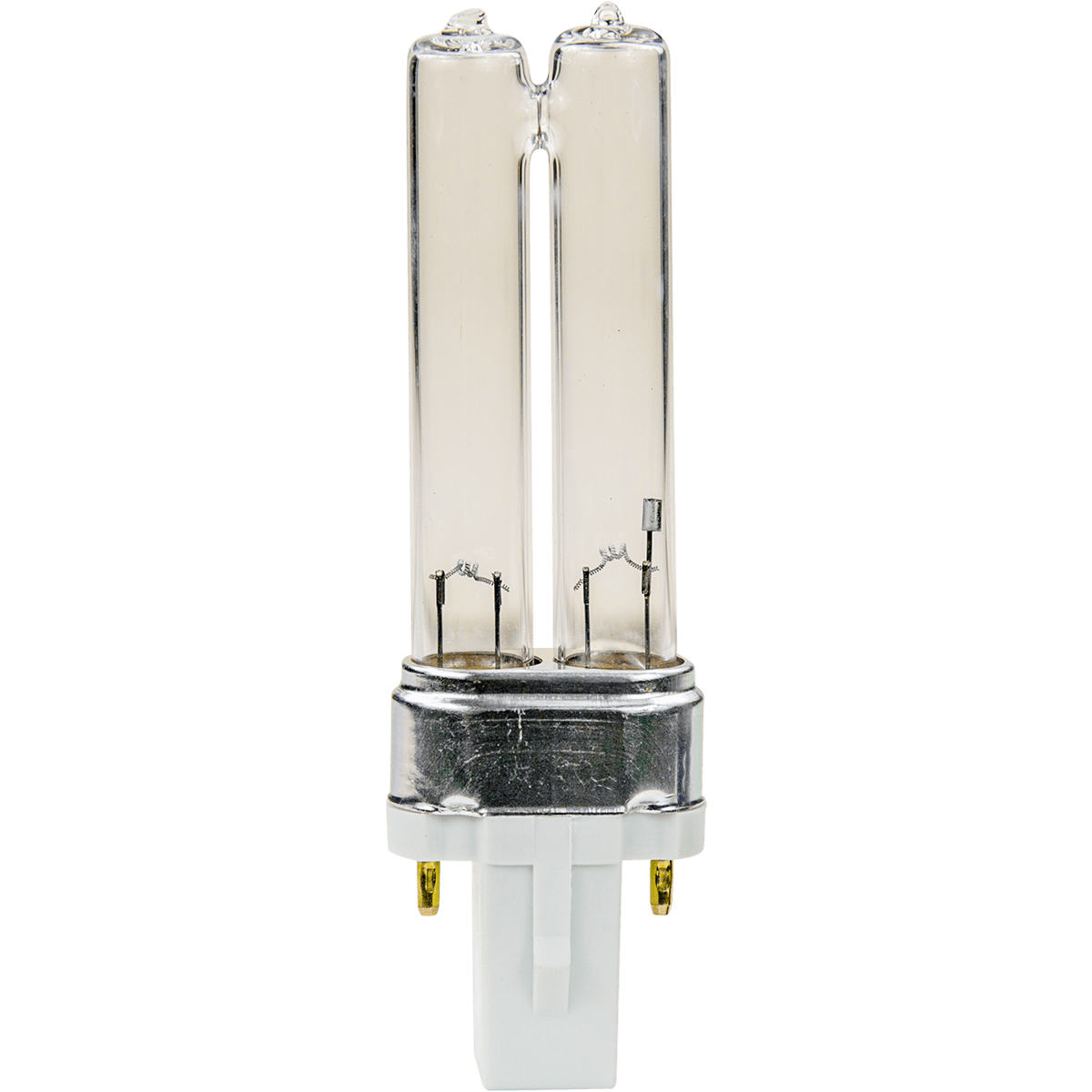 If you or someone in your family is suffering from allergies, this purifier will help protect them by reducing the triggers in the air in your house. It features a quiet operation and is Energy Star rated.
This air purifier is compatible with Alexa. You can also monitor it through app via WiFi. The Bluetooth functionality enables you to control it easily if you are in range with the unit.
The unit is designed with a digital display panel so you can easily see and adjust the settings on your purifier. It features a filter change indicator so you will know when it is time to replace your filters. This makes maintenance a lot easier and takes out the guesswork.
Pros
Can accommodate up to 130 sq. ft. room area
Slim, sleek, and elegant design so it goes well with any room décor
Efficient – needs only two to three hours to fully sanitize the air
Quiet operation for settings lower than four
Connects to Alexa or WiFi
Energy Star certified
Cons
The highest setting is not quite as it claims to be
Bottom Line
The GermGuardian CDAP5500BCA is a compact UV air purifier that is highly reliable. You can save on space while still enjoying fresh air. It's also very light so it's easy to transport from one room to another. This is a superior air cleaning system that is easy to use, stylish, and compact. It's perfect for pet lovers that are suffering from allergies. Plus it's smart feature is on the go.
---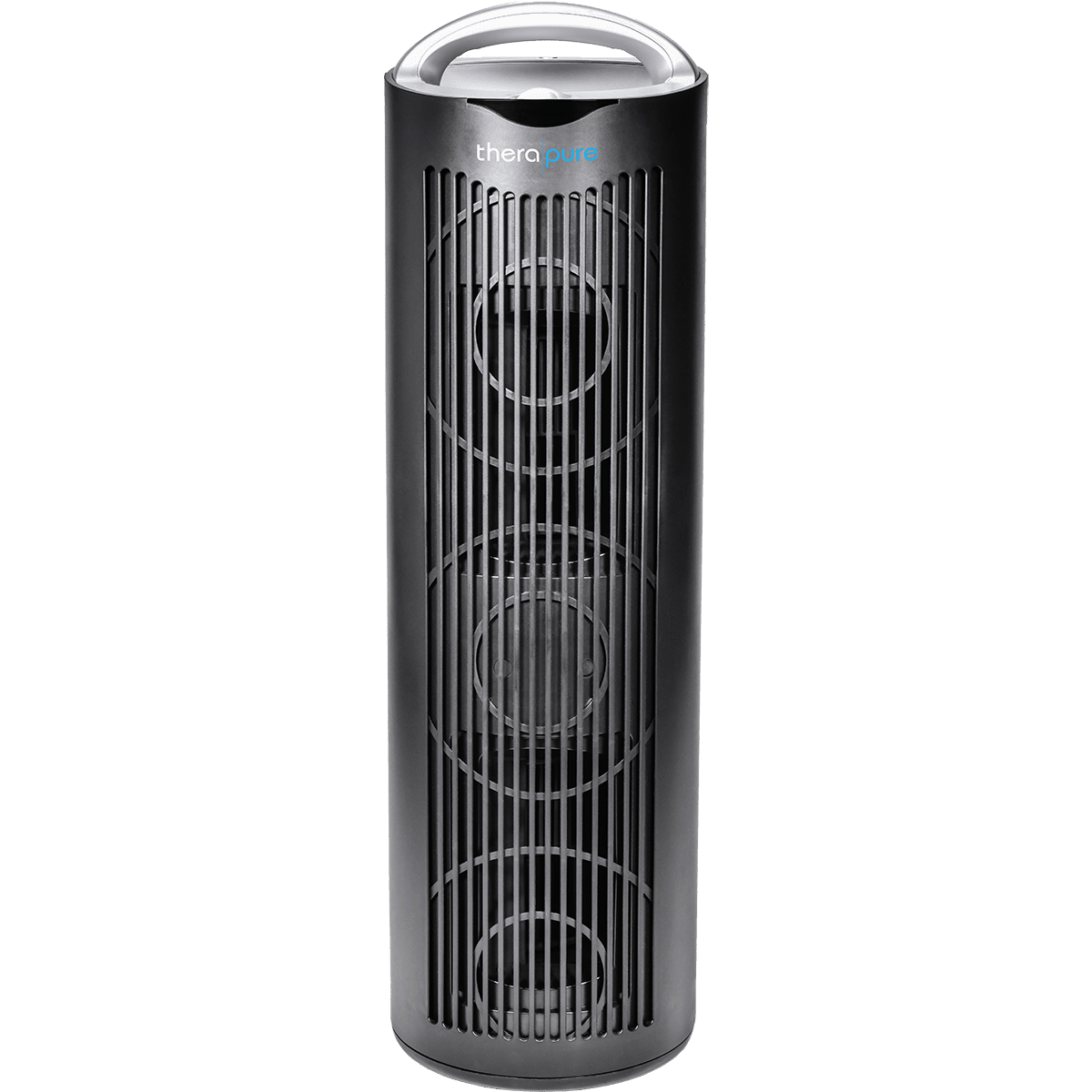 Update: A small model to consider Envion TPP620 is available now.
We've chosen the Envion Therapure TPP630 as fourth in our list. It safely sanitizes the air in your room in only a few hours so you can enjoy a more breathable and healthier air.
This purifier features a four stage of air filtration. It effectively combines the functions of Pre-filter, Photo Catalyst Filter, HEPA-type filter and the UV-C light. The UV-C light safely eliminates germs, viruses, and bacteria that lurk in the air of your home. It's a great solution for those who have allergies, asthma, and other respiratory issues.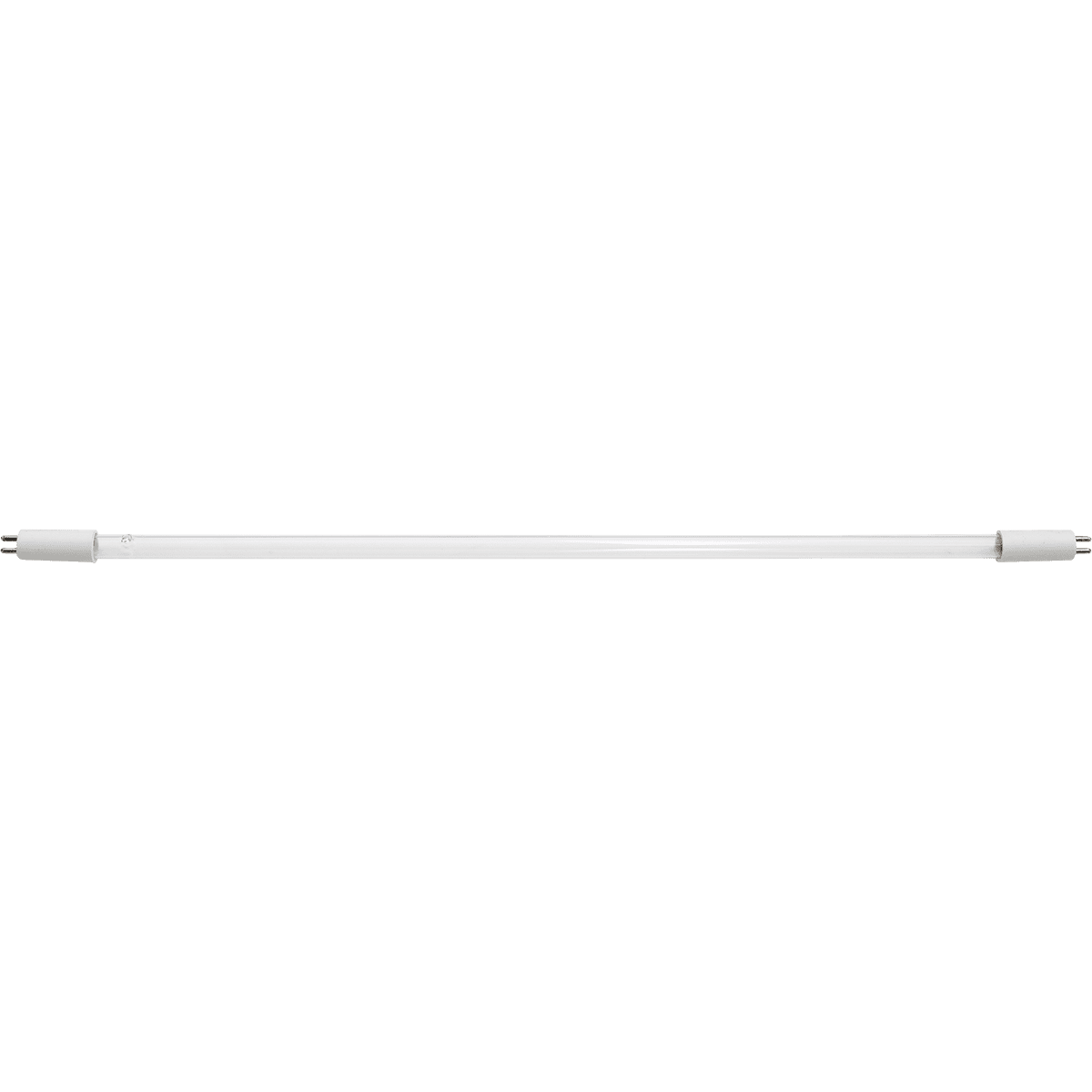 The operation of this unit is manual. There is no remote or timer so you may take note of that. On the other hand, it is very efficient considering it is Energy Star certified.
There are 3 speed settings so you can adjust the fan to accommodate the size of your room and the contaminant concentration. Set it to low, medium, or high. The purifier is great for rooms up to 300 square feet.
Best of all, it features a quiet operation so you would barely notice the purifier working in the background. You can barely hear the spinning fan at the highest setting at 62dB. Experience all the benefits of clean air without any disruptions. When it's time to change the filter, the filter reset indicator will alert you so you can prepare for the replacement.
It has a modern and sleek design so it would look great in any room.
Pros
Makes the room smell fresher even with pets around and circulates the air well
Helps with seasonal allergies
Very quiet operation
Washable pre-filter
Cheap HEPA replacement filter
Very energy-efficient
Cons
Remote control could've been a great addition
No timer
Bottom Line
The Envion Therapure TPP630 Air Purifier is a powerful purifier that allows you to enjoy fresh clean air without any disruptions. It's quiet, energy efficient, and compact so you would barely notice it's there. It keeps your family safe from contaminants and it's super easy to use.
---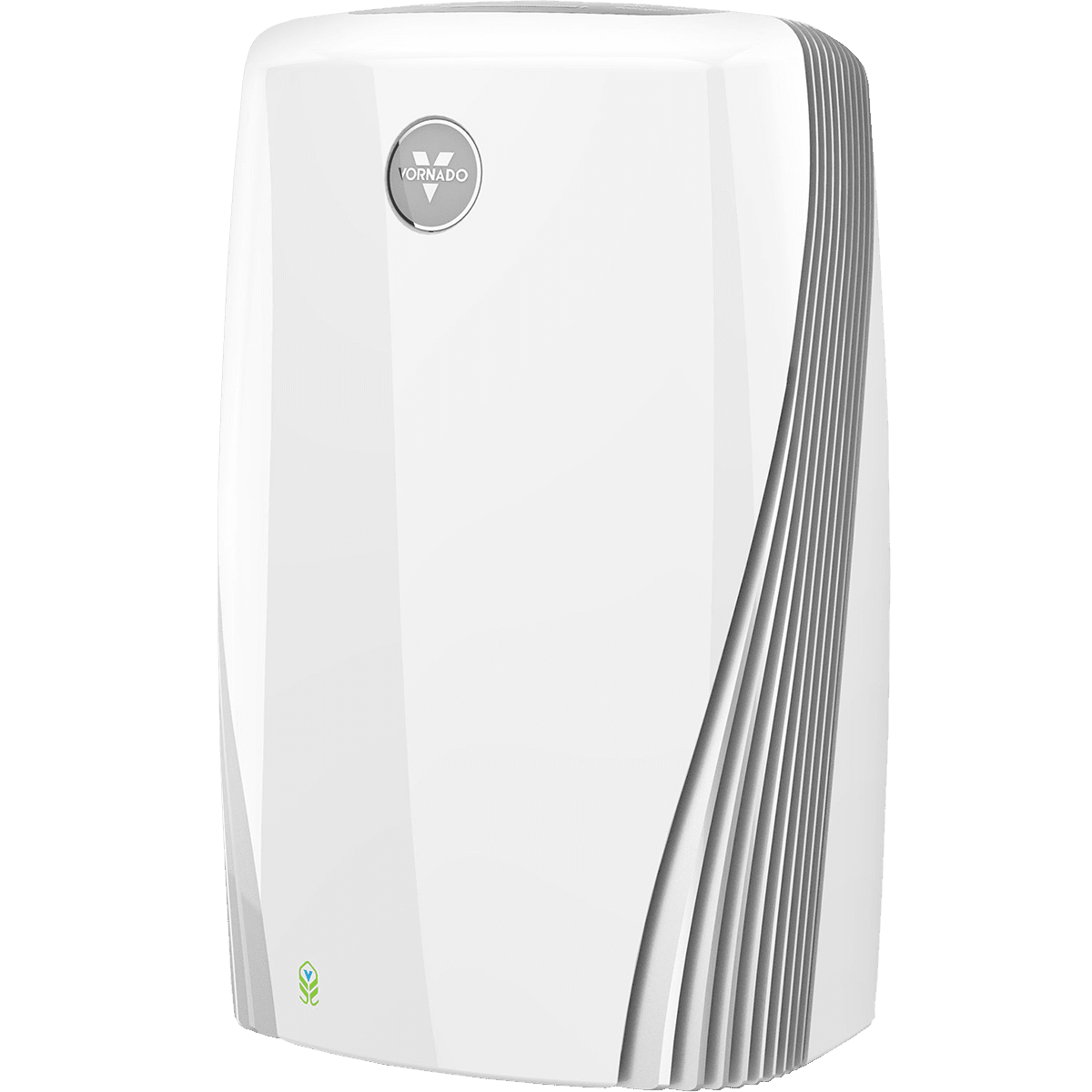 Other cheaper model to consider: Vornado PCO375DC Energy Smart Air Purifier
The Vornado PCO575DC (Model: AC1-0043-43BB) air purifier combines UV-C and Silverscreen filtration which make it the best in its class.
With an amazing smartness, efficiency and sanitizing features, this unit is not your typical air purifier. Mind you, it is not cheap but does a great job as your air cleaning buddy.
When we say smart, it is not controlled by an app from your smartphone (unlike GermGuardian CDAP5500BCA Smart Air Purifier) but an intelligent air purification system where the Vornado PCO575DC belongs. The control panel has a modern look with touch buttons. Sensor include air quality designed for auto mode. With eight speed settings, you are not limited to your usual low, mid and high settings.
Also on the control panel is the color-coded display which will tell you how clean or poor your air quality in your home. There are three colors: Green, Orange and Red. The color green tells you that the air quality in your room is good, orange is moderate while red is poor.
Moreover, the reason why this air purifier is in our list is that it has UV-C sanitizer. Not just that but it also combines Silverscreen filtration. When the HEPA and carbon-filter is not enough to kill germs, bacteria and viruses, count on the UV and Silverscreen filtration.
The UV and Silverscreen filtration are unusual combination seen from an  air purifier but it is very effective. This combination also destroys  volatile organic compounds (VOC) from your home.
Pros
Effectively eliminates odors even strong ones including pet odors
Compact unit that can sanitize medium-sized rooms
Significantly reduces dust which is great for those who live in dusty areas
Prevents sinuses and other allergies
Very easy to set up and quiet
Cons
May make a bit of noise in higher settings
Expensive
Bottom Line
The Vornado PCO575DC  is one of best UV air purifier in the market. The combination of UV-C sanitizer and Silverscreen filtration along with HEPA and carbon pre-filter makes its stand to be at the top air purifier in its class.
---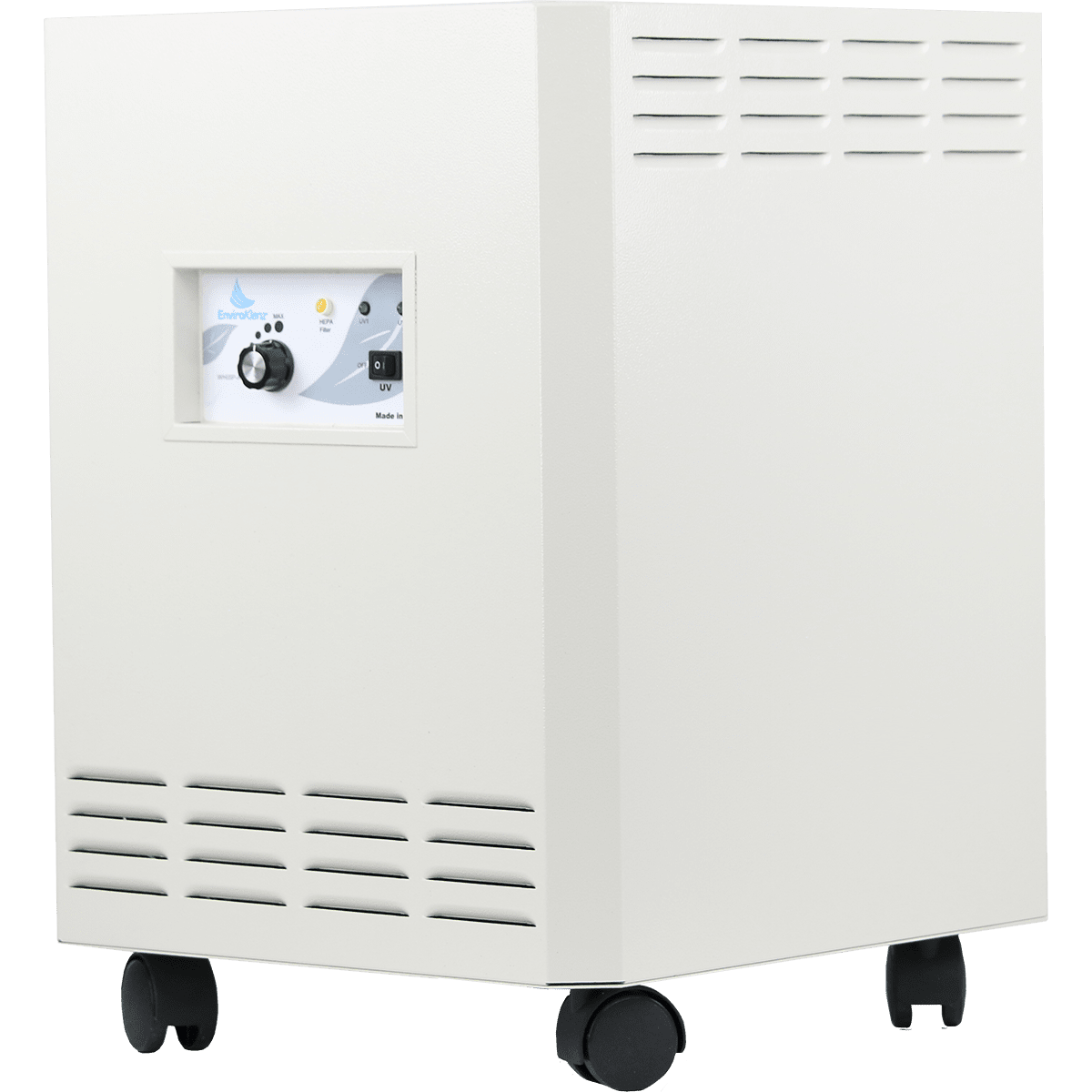 One of the many powerful UV air purifier is the Enviroklenz UV-C Air Purifier. It comes in a really bulky unit but performs excellently. It features 3 levels of air purification and filtration (Earth mineral pre-filter, Medical-grade HEPA filter and Medical-grade HEPA filter) making sure that the air around you is clean and fresh.
This UV-C air purifier can reach out rooms up to 1,000 sq.ft. which makes it a good whole house air purifier.
If you have pets and really love having them around but are allergic to their dander, you should consider getting this purifier for your home. It's highly efficient in removing odors and allergens from pets including cats and dogs.
Its UV-C light kills germs, viruses and bacteria along with the HEPA filter which captures 99% of harmful airborne particles. Having this around is a great way to reduce symptoms of allergies and asthma. It also removes odors from smoke, pets, and cooking.
The Enviroklenz UV-C Air Purifier includes two UV-C light bulbs which is a good advantage. It doesn't emit ozone just like all purifiers listed here. Likewise, you get a 5-year warranty for parts and labor.
Pros
Ultra level of purification and filtration
Caster wheels for portability
Helps with allergies and other lung conditions
Effectively reduces pet smells
Extensive warranty
UL-certified
Cons
Initial cost is higher but the benefits make it a good investment in the long run
Loud noise for settings three and above
Bulky
Bottom Line
The Enviroklenz UV-C Air Purifier is one of the leading air cleaning units in the market. It is highly effective in reducing allergens so it can provide great relief for people with allergies. The three level of air purification and filtration is just great to insure the best air quality your home needs. This is one of the best option for whole house.
---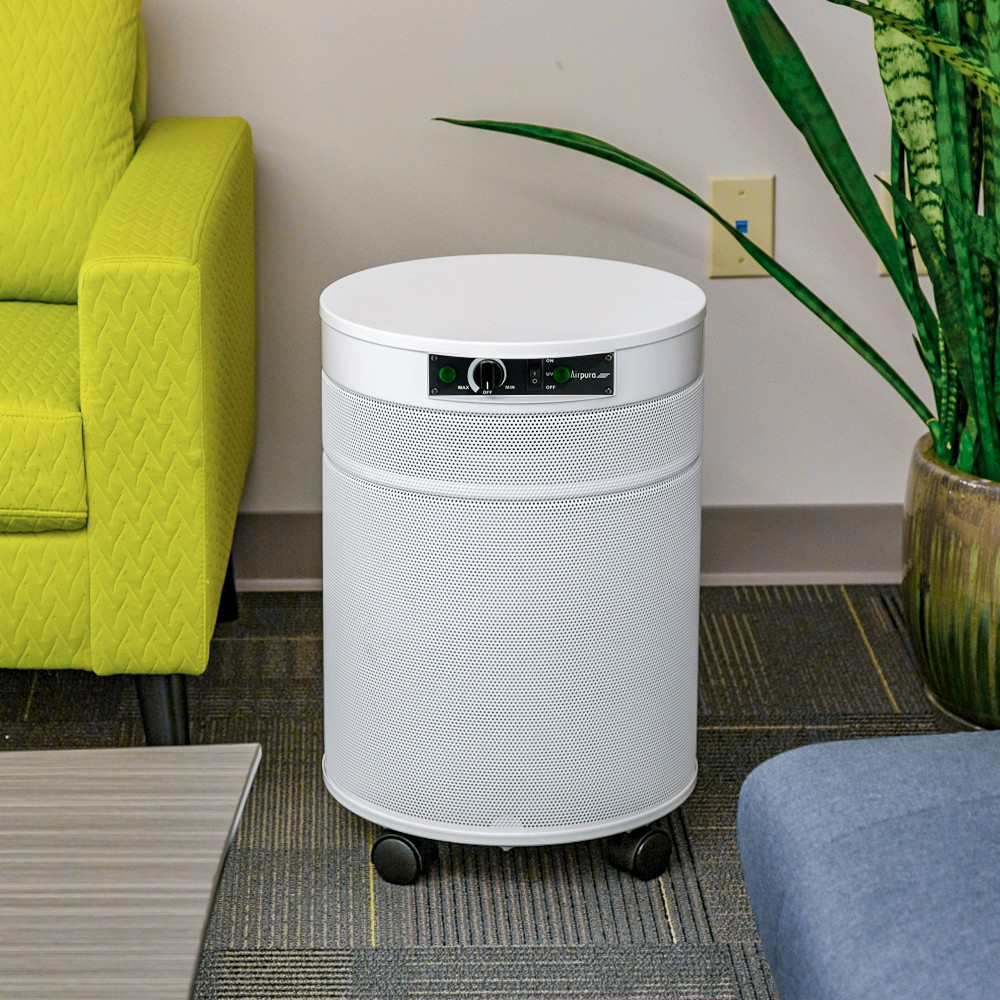 If you have a bigger home that the Enviroklenz UV-C Air Purifier cannot accommodate, then try the Airpura UV600 Air Purifier. This unit combines intelligence, style, power, and efficiency in a cylindrical unit. Perfect if you live in a large house or apartment, this air purifier can handle a lot of air contaminants to keep your air fresh and clean.
The carbon filter in this unit helps prevent bacteria growth so your family is safe from the harmful effects of bacteria-induced ailments.
The UV600 kills mold spores, dust, pet dander, and plant pollens. Its true HEPA and super HEPA technology can remove up to 99.97% and 99.99% airborne particles, respectively.
Aside from the three high-end filters, the purifier's powerful ultrviolet light traps and eliminates airborne particles and microorganisms making the air in your home even cleaner and healthier. The ultraviolet light destroys harmful microorganisms in the air without the use of any chemicals. It greatly helps for those who have respiratory ailments like asthma and allergies.
It also takes care of odor molecules from smoke and pets so you can breathe fresh air at all times. It's highly efficient with a faster cycling time and uses a lot less power than other models. You may have to invest more in the beginning but it's more cost-efficient in the long run.
The unit has caster wheels so you can move it around your house. Despite its size, it can fit in your corners. This is an accurate, precise, and reliable UV air purifier that is convenient to use and easy to operate.
Pros
Superb cleaning and filtration system
Multiple filters along with ultraviolet
You do not need to replace the filter as often as other models require
Very minimal maintenance
Easy to use and easy to adjust settings
Accommodates up to 2,000 sq.ft.
Extensive warranty
Cons
Makes a bit of noise but tolerable
It is really big
Hefty price
Bottom Line
The Airpura UV600 Air Purifier is a powerful machine that helps sanitize and freshen the air in your home. It features multiple filtration system so you can have peace of mind that all dust, germs, and allergens are efficiently killed. You can use this if you have 2,000 sq.ft. rooms. It's a great investment to provide fresh clean air for your family.
---
Other available model: Airthereal AGH550 Glory Days 750 sq.ft. coverage
Finally, we have the Airthereal Pure Morning APH260. It combines several air purification technologies and not just UV light so it effectively removes virtually all types of pollutants in your home up to 355 sq. ft. area.
This UV air purifier can remove dust, kill allergens, molds, chemicals, and other microorganisms. It also removes smells from cigarettes as well as cooking odors. The unit is equipped with advanced PM2.5 sensor technology which effectively monitors the air quality. Learn more about PM2.5 sensor.
This sensor keeps track of the pollution levels in the room where the unit is located. It tells you whether the air in the room is clean or contaminated. You don't have to monitor this air purifier every time as it will just choose the right purification level needed. In this way you will save energy.
You can set the purifier to auto mode so that it automatically adjusts to the conditions of the room. This is great if you don't have a lot of experience configuring air purifiers. You can simply plug it in and let the machine do its work.
The touch panel is very convenient. All controls are provided at the top of the purifier. What's great about this unit is the PM2.5 light notification. It will tell you when to change the air filter when it turns red. It is amazing when maintenance aspect is concerned.
We should not forget about the UV-C light in this unit. You can turn it on or off when you deem it necessary. Also, the Anion is optional.
Pros
The auto mode setup is super convenient and saves a lot of time and effort
Effectively removes odors like smoke
Sensor and indicators are very useful in assessing the pollution in the room and knowing when the air has been cleaned
Can take care of a lot of dust
Great for large rooms with 355 sq. ft. area
Cons
Requires a bit of effort to clean from time to time
Filters need to be changed with new
Noisy at highest setting
Bottom Line
The Airthereal Pure Morning APH260 combines the power of different air purification technologies in one unit. It effectively cleans and freshens the air in your home while also removing strong odors. It kills almost all types of pollutants, providing your family with fresh and healthy air at all times.
Summary
A UV air purifier can really help clean the air around your home. The ultraviolet light that kills germs and bacteria makes a UV purifier a more efficient air cleaning system compared to ordinary air filters which only trap the contaminants. It has numerous advantages.
This type of air purifier may be a big investment in the beginning but it can save you a lot of money in the long run, especially on medical expenses. An air purifier could help prevent a lot of illnesses caused by bacteria and other air pollutants.
If you or someone in your home suffers from allergies and other respiratory ailments, this is definitely a must-have equipment.
The UV air purifiers featured in this guide have been selected based on their unique features, efficiency, and ease of use. Hopefully, we've given you a better understanding of how they work so you can choose the best one for your home.
Disclaimer: UV light is not intended as a sanitizer for humans. Air purifiers listed in this website only use UV-C light to sanitize the air around you. More information about ultraviolet and viruses can be accessed from WHO and CDC websites respectively.