People during summer season or in tropical countries definitely need an instrument to make themselves comfortable in their homes. Having desk fans or ceiling fans may not be enough to decrease humidity. Another choice will be air conditioners but you may be thinking twice because of its high energy consumption?
One effective and efficient way is to have a best evaporative cooler which definitely blows hot air away and provides much coolness almost on par with air conditioners.
Why Choose an Evaporative Cooler?
An evaporative cooler, also know as swamp cooler, is a device that lowers air temperature through evaporation. Unlike air conditioning systems, which rely on vapor-compression to cool air, evaporative cooler designs take advantage of evaporation's natural ability to lower air temperature.
While most evaporative coolers use this technique to make indoor and outdoor spaces more comfortable, there is a lot of variety within the designs used by different manufacturers.
Evaporative Cooler Comparison Table
Evaporative Air Coolers Work Best in Dry Climates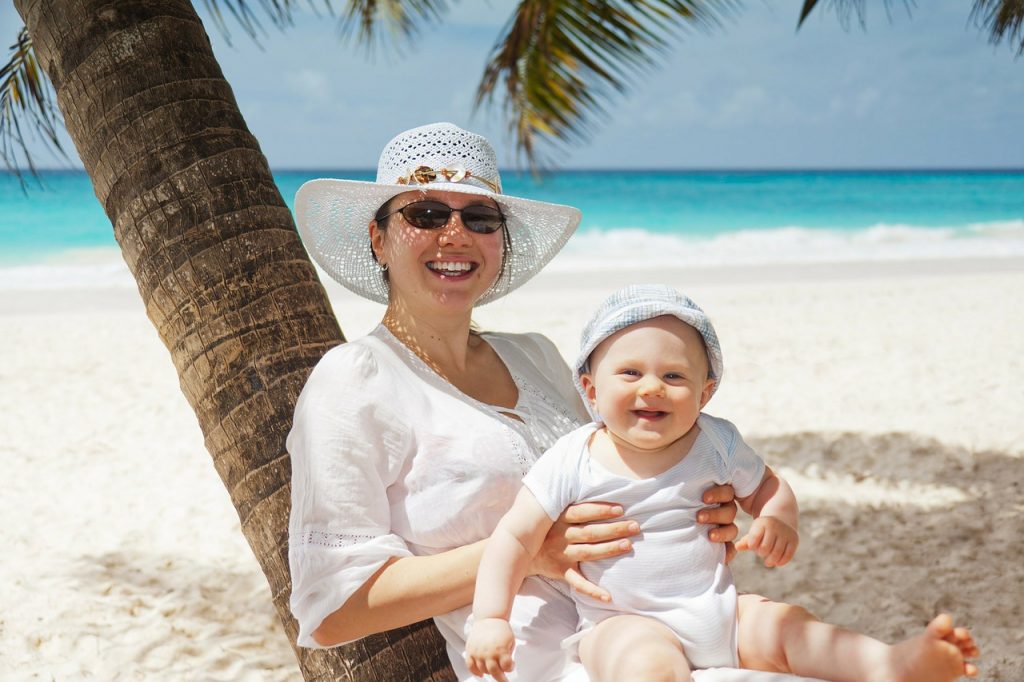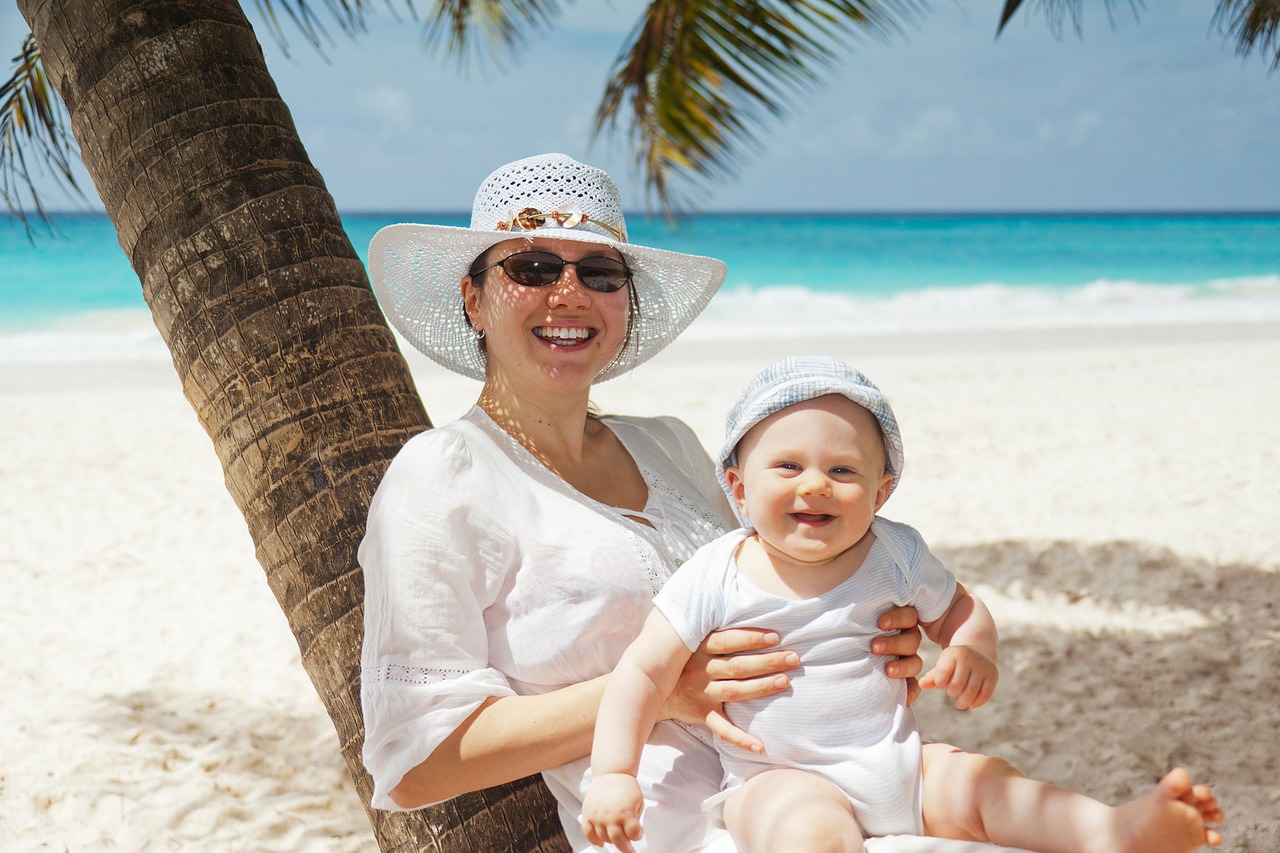 Evaporative air coolers add moisture to the air while lowering temperatures. People who live in dry climates often find this feature attractive. Instead of tolerating excessively dry air, owners can use their air coolers to keep air fresh and moist. Several designs even include purifiers that remove particulate matter from the air. This creates healthier air for homes and offices.
People who live in humid climates may not want to rely on evaporative air coolers. Extremely humid environments can make it difficult for water to evaporate fast enough to cool air effectively. Adding moisture to the air can also make rooms feel muggy and uncomfortable.
Although these units do not work well in hot, humid areas, they are popular options among people who live in hot, arid climates.
The Advantages of Using Evaporative Air Coolers
Evaporative air coolers offer several advantages over air conditioner units. It's best to read several evaporative cooler reviews to determine which options match your needs best. Most of the designs offer similar features. Some of the most effective features include:
Water tanks that can hold several gallons or water or ice
Fans that have multiple settings so owners can control air flow
Oscillating functions that distribute cooled air evenly
Remote controls that let users adjust settings from a distance
Since air coolers take advantage of water evaporation's natural ability to cool the air, they use considerably less electricity than other air conditioners that use compressors. Some of the best designs use up to 80% less electricity than similarly sized AC units. This not only keeps electricity costs down, but helps protect the environment.
Evaporative Cooler Features
Some evaporative coolers are installed so that they can service entire buildings. Many consumers and businesses, however, prefer portable designs that they can move from room to room. Portable options are a cost-effective way to keep spaces comfortable during warm days.
Some popular features included in portable evaporative coolers include:
Small size
Light weight
Long electrical cords for proper placement
Water and ice tanks
Water connections that work with garden hoses, spigots, and direct water lines
Since there are a lot of portable devices on the market, it makes sense to read several portable evaporative cooler reviews to better understand which options match your needs.
Choosing the Best Evaporative Cooler for Your Home or Office
It's important for consumers to know that certain evaporative cooler designs work best under specific conditions. What one owner considers the best evaporative cooler may not work well for another person.
Some of the most important features to think about when choosing an evaporative cooler include:
How much space the unit can cool
How many gallons of water the unit can hold
Whether the unit includes an automatic shut off or alarm that signals low water
Whether the fan blows hard enough to distribute cooled air throughout the room
How much noise the fan makes
How much energy the unit uses
Thinking about these features should help consumers find air cooling units that match their homes and offices. After reviewing several designs, most buyers find options that match their needs well.
The Five Best Evaporative Coolers 2018
The maker of this evaporative air cooler was ranked 73rd in the Fortune 500. Honeywell employs around 130,000 workers, with almost half all located in the United States.
Honeywell designs quality products such as sensors, security alarms, humidifiers, air coolers and air conditioners just to name a few
So when they came out with a line of evaporative air coolers, many were eager to get their hands on it. So let's see what this swamp cooler offers.
Safe and Natural Air Cooling
The air cooler is designed with evaporative technology, meaning it uses water and ice as cooling agents. It's obviously a safer alternative to using traditional air conditioners with compressors that uses freon as chemical coolant.
Powerful and yet Energy Saving
Honeywell's indoor and outdoor cooler can effectively produce cool air 1062 cubic feet per minute. Cooling can be set at low, medium or high.
The unit has a 12.6 gallon water tank and a top compartment for ice that is equipped with a low-water alarm. These will function as coolants.
Because it works without a compressor, it saves a significant amount of energy that will be reflected in your electrical bill.
Honeywell 1062 CFM Special Features:
First of all, the unit is very user-friendly. You only need to unpack it from the box, add water or ice in the compartment, plug it in and use.
Does not need permanent installation. You can place it anywhere with cross-ventilation or near an open window. You can choose to move it into different rooms or even outdoors anytime you want.
As an indoor air cooler, the unit can cool an area of 462 square feet. Outdoors, it's air throw is good for up to 9 yards thanks to it's 14 inch fan blade.
Works best at locations with 60% or less humidity levels.
UV resistant and can withstand various weather conditions.
Comes with a 6 feet long power cord that make it even more portable.
Has provisions for continuous water supply in case the unit is to be left unattended.
The Honeywell 1062 CFM is a useful air cooler that can allow us to handle the summer heat easier, both indoor and outdoors. It's powerful enough to cool an entire room and sturdy enough to be placed outdoors even in harsh weather conditions.
Nothing beats a portable air cooler that you can take anywhere with you in case the weather is making you all sweaty.
Although it is not an air conditioner, it can still provide impressively cool air for a room or office space. It's a great alternative to AC's because you won't have to breathe in chemicals, especially refrigerant gas, just to enjoy cool air.
Read Full ReviewSee Honeywell CO48PM Price on Amazon
---
Luma Comfort EC220W is an air cooler that promises relief from the sweltering heat. Designed for indoor and outdoor use, the air cooler is supposed to allow us to enjoy the hot season by cooling the air around us through evaporation.
Portable and Designed for Indoor and Outdoor Use
The Luma Comfort EC220W air cooler has small dimensions compared to industrial air coolers and regular air conditioners. It is only 7.20 inches wide, 41.30 tall and weighs approximately 42 lbs.
This unit can be easily rolled into various positions where there is cross ventilation. The wheels can be locked to secure the device into place.
Cooling through Evaporation
Using evaporative cooling technology, the cooler lowers the temperature through the process of evaporation which removes heat from surfaces.
In much simpler terms, evaporative technology is much like our bodies' sweating from the hot weather or from burning calories and fats. We sweat to cool down our body's temperature. The same principles apply to this kind of cooler which works without using freon and other cooling chemicals.
Eco-Friendly and Powerful
Luma's air cooler works without a compressor which makes it energy efficient. It is also Eco-friendly because it can cool without using chemical coolants that may have an effect on us and the environment.
But even without the compressor, the unit works like a heavy duty cooler, perfect for large office spaces, green houses and warehouses. It can effectively cool an area of up to 650 feet.
Other features:
Can be easily assembled and does not require tools and special knowledge about electrical or mechanical applications.
Has 3 air vents for effective cooling.
Uses Eco-friendly evaporative cooling technology.
Uses highly efficient cooling pads.
Uses much less electricity than an industrial air conditioner, but works just well.
A Safe and Cost-Effective Solution
If you are looking for cost-effective means to cool down any commercial, agricultural, industrial and even a residential space, the Luma Comfort EC220W is the solution.
Its technology also allows you to save money by avoiding huge electrical bills since the cooler does not need to run a compressor.
The only downside is that it still isn't going to give you the same cooling effect as an air conditioner. But with the energy saving and the healthier cooling process, we aren't complaining.
Read Full ReviewSee Luma Comfort EC220W Price on Amazon
---
Honeywell CL30XC – Honeywell's best indoor evaporative cooler
The Honeywell CL30XC is designed to cool areas without using a compressor or makes use of chemical coolants. Using evaporative cooling technology, it cools down an area through the process of evaporation instead of using man-made chemicals.
Designed for indoor use, the cooler is portable and comes with a remote control for easier use. It can be used at home, in the office or any commercial space.
Energy Saving Cooler
The air cooler is energy efficient because it does not have a power-hungry compressor to run. This will give users significant savings with the electrical bill.
Chemical-Free Cooling
Because it does not have a compressor, there is no need to use chemical coolants such as freon, to lower the temperature in any indoor space. Just add water or ice and you're done.
Other features include:
The cooler is very easy to use. Simply unpack, place near an open window or door, add water or ice, plug in and turn on.
It does not need to be installed in a permanent position. You can move it to various spots in your home or office.
The unit has an ice compartment and 7.9-gallon detachable water tank.
The cooler is equipped with low water alarm to alert users to refill the compartment.
The unit is designed to cool up to 320 square feet with four fan speeds and oscillating louvers. It will distribute cool air through the honeycomb design.
The cooler has a carbon dust filter installed that helps clean and filter the air.
Why Choose Honeywell CL30XC?
It must be noted that this air cooler is not an air conditioner. It does not have a compressor. This may mean energy savings and a safer method of cooling, but it can't lower the temperature the way an air conditioner does.
This particular unit is only suitable for indoor use. In case you and your family are planning an outdoor activity, you won't be able to use this air cooler in your backyard or at a park.
But as an indoor cooler, it functions quite well especially if you strategically place the unit near an open window or with enough cross-ventilation. You and your family can expect to enjoy cool air to combat the sweltering heat of the summer season.
Read Full ReviewSee Honeywell CL30XC Price on Amazon
---
NewAir AF-1000W – Great option for 300 sq. ft. space.
To get our money's worth, we have done the research and compared various air coolers to come up with the best options. NewAir AF-1000W Evaporative Cooler is one of our top choices.
Small and Mobile
This compact and portable unit allows users to enjoy clean and cool air, even on a scorching hot summer's day. You can literally place it anywhere because of it's small dimensions: 15 inches in length, 12 inches wide, 35.50 inches in height and 23.35 lbs total weight.
Powerful Cooling
NewAir's air cooler has an impressive air flow of 1000 cubic feet per minute. It can hold up to 5.3 gallons of ice or cold water to act as effective cooling agents.
It can cool down an area of up 300 square feet. This means, it can be used in any room from small to medium in size, up to 300 square feet. Its cooling effect is good, thanks to the high quality Honeycomb Cellulose Cooling Pads.
Other Features
Air purifier – the unit is not just an air cooler, it can also filter and clean the air with its built-in carbon air filter.
Uses natural cooling – through evaporative technology, the NewAir AF-1000W can cool the air without using a compressor. Instead, you will fill the tank with ice and cool water which will evaporate to naturally cool down an area.
Saves energy – without the compressor, the air cooler is actually energy efficient, saving you money from electric bills. The NewAir AF-1000W needs less energy than regular air conditioners. It also saves you from the need to buy an air filter separately.
Safe for the Environment and Our Health – it does not require chemical coolants such as refrigerant gas.
Fan mode – the unit also functions as a fan. It won't need water or ice in this mode.
Easy operation – The digital control panel and remote control make operation very easy. You can program it using its timer feature for a maximum of 10 hours.
A Safe and Efficient Way to Cool the Summer Air
Evaporative Air Coolers are an earth-friendly alternative to cooling the air, as compared to traditional AC's. What makes NewAir's AF-1000W different is that it is very easy to use. It is also a breeze to set up anywhere without permanent installation.
Portability and its user-friendly operation make this air cooler stand out. It also comes in an elegant white color and design that makes it look perfect addition to any room of your home.
Read Full ReviewSee NewAir AF-1000W Price on Amazon
---
DELLA 048-GM-48161 – Small evaporative cooler with ionic air purifier

If you're looking for a multi-purpose, economical air cooler, the Della Evaporative Air Cooler with Ionizer is your perfect option.
Small and Portable
The unit does not need permanent installation. It has wheels that will make it easy to roll around your home for cool air anywhere you go. Secure it in place with the rear caster lock.
Multi-Purpose and Versatile
This air cooler is one of a kind because of it is versatile and very useful. It can be used as a fan, ionizer and humidifier, aside from an energy efficient air cooler.
This unit releases cool air through its oscillating louvers.
Not only does this unit cool air, it also acts as an air purifier!
Easy to Use
It comes with a remote control and an LCD display panel that makes it easy for users to adjust the settings when needed.  It does not require complicated assembly when you unpack and first use it.
3 Speed Settings
The fan and cooler can be set into three different speed settings – high, medium and low.
Timer
This unit has an auto-timer feature that can be set from 60 minutes to 12 hours.
Energy Efficient
This air cooler uses less energy than regular air conditioners because it does not have a compressor to power up. Max wattage usage is 60 watts.
Unit Specifications:
110v/60hz – voltage
60 Watts – power consumption
25m per minute air flow
5 Liter water tank
27.5″(H) x 11″(W) x 11.5″(D)
Why choose Della Air Cooler?
To get your money's worth, you need to choose a quality product made by a reputable manufacturer. The Della Evaporative Air Cooler is more than that. It is also multi-purpose, can clear the air as it cools it down.
The idea of not using any compressor is a positive thing. It means less energy consumption and no chemical coolants to possibly affect your family's health in the long run.
To get the most of your air cooler purchase, we highly recommend the Della Air Cooler and Tower Fan.
See DELLA 048-GM-48161 Price on Amazon
---
 Honeywell CO60PM – Best for commercial establishments
Another evaporative air cooler from Honeywell, the Honeywell 1540CFM is a perfect companion in dry areas such as the southwestern United States area. It is ideal for commercial establishments with up to 850 square feet space.
For both indoor and outdoor use, the swamp cooler will perform at its best when the humidity level is at 60% or less.
Low Power Consumption
The Honeywell evaporative air cooler uses less energy. This is because it does not have a power-hungry component such as the compressor.
It consumes significantly lower energy, 220 watts to be exact at high speed setting.
User-friendly Design
The unit is quite easy to use. Simply unpack the cooler from its box, fill the ice and water compartment, plug it in and turn on. The durable caster wheels will help you move the cooler at ease, anywhere.
The settings can be adjusted with ease using the mechanical controls.
Other features include:
65 dB sound level at high speed
UV protected and perfect for outdoor use,
12 yards air throw when used outdoors,
Indoor use is good for cooling a room of up to 850 square feet,
With adequate cross – ventilation, the air cooler will perform effectively,
Portable and mobile, you can place it at any spot inside your house or backyard. The unit is relatively small – 29.40 inches long, 20.20 inches wide and 41.90 Inches tall. It even comes with a 6-foot long power chord.
Not an Air Conditioner but an Effective Air Cooler
The air cooler's disadvantage is that it is not an air conditioner and therefore, it won't cool an area or room as much as an air conditioner will.
However, this is also an advantage. Since it does not have a compressor like an AC does, it won't consume as much as energy and will save you money with your monthly electrical bills.
Another advantage is that it does not use refrigerant gas like an AC does as a cooling agent. Evaporation is a natural and safe process. Using only ice and water will limit our exposure to chemicals.
See Honeywell CO60PM Price on Amazon
---
Honeywell CS10XE is an indoor swamp cooler that works best when the air is dry with low humidity. And when we say 'best' we mean maximum efficiency in cooling the air. If the humidity levels in your home is at 60% or less, you can use the Honeywell Evaporative CS10XE Air Cooler instead of an air conditioner.
Effective Cooling
The unit is more than just a fan. People often mistake air coolers as an electric fan, but it is not. Air coolers such as the Honeywell CS10XE cools the air by using the principles of water evaporation.
It is a natural process wherein hot air is expelled by a powerful fan to replace it with cool air from ice or water that is evaporated. When liquid becomes vapor, the temperature in the area is lessened significantly.
Versatile and Multi-Purpose
Unlike other air coolers, the Honeywell CS10XE also functions as a fan and humidifier.
When heat isn't an issue, you can use the Honeywell CS10XE as a fan to circulate the air inside your home or specific rooms. It also functions as a humidifier and a spot cooler that refers to compact and focused instant cooling.
Other features include:
Comfortable and natural cool breeze is generated, much like when you're at a lake or near a waterfall.
Warm air is filtered through the wet honeycomb media, not only is it cooled, the air is also cleaned of impurities.
The no-compressor setup reduces energy consumption and helps avoid chemical coolants which may be harmful to our health and environment.
Portable and even has wheels that you can lock in place.
At high speed, the sound level is only at 57dB.
Fast air circulation because of the oscillating louvers.
Low water alarm in case the water tank is almost empty.
And finally, the water tank is detachable, making it easy to clean.
The Downsides
The air cooler is not an air conditioner. It won't cool a space the way an AC does. Air coolers also require cross ventilation, which is why it is recommended to be placed near an open door or window.
The Honeycomb Cooling Media will have an odor during the first hour of use. Afterwards, the smell will no longer be discernible.
This particular unit is designed for indoor use only.
Other than that, we cannot say anything negative about air coolers in general or the Honeywell CS10XE.
This tower fan air cooler is a nice addition to any home. With its natural cooling effect, even the hot summer season won't be such a big deal anymore.
The energy savings also translates to a lower electrical bill. You can save the money you'd pay for using an AC for something more important.
See Honeywell CS10XE Price on Amazon
---
This stylish and small air cooler by Luma Comfort is a nice addition to any room in your home. Be it the kitchen, bedroom or garage – the EC111B is an effective air cooler that will surely lower the cost of your electrical bills.
Even with its compact design, the unit produces powerful cooling airflow. Best used in dry and hot environments, the Luma Comfort EC111B will provide you the cool air you need on a hot summer day.
Eliminates the Need for Chemicals
Designed as an evaporative air cooler, the unit does not require you to add chemical coolants for it to cool any environment. It does not release any harmful substances either which makes it a safe way to cool the air.
All you need is water and/or ice and the unit is good to go.
Small but Powerful
While it is designed to be compact, it can actually produce a refreshing breeze and cool down a room up to 250 square feet. It can create a cool breeze of up to 500 cubic feet per minute.
Energy Efficient
Since it does not need a compressor, it can significantly reduce the carbon footprint, but at the same time it only takes approximately the same amount of energy to power a 100 watt light bulb.
Other features include:
Needs little supervision thanks to the programmable timer from 30 minutes to 7.5 hours.
User-friendly but highly customizable controls allow you to set it to your preferred cooling settings.
3 fan speed – low, medium and high.
Oscillates for widespread coverage of up to 250 square feet.
Also functions as an air purifier that effectively rids the air of impurities and airborne particles.
Stylish and yet Useful
It's a pretty air cooler to look at with it's sleek design, but it's quite useful even when it's not the summer season.
You can choose not to power on the air conditioner you have at home and save a significant amount of money from your electric bill. But that's not all, since the unit cools indoor areas using the natural evaporative cooling process, you also eliminate the risks of exposing your family to refrigerant gas.
Everything about this unit's design makes it easy to use. From the removable water tank to its portability – it's a great purchase for your home.
See Luma Comfort EC111B Price on Amazon
---
Hessaire MC37A – Powerful evaporative cooler

Now, there's no need to suffer the summer heat both inside your homes and outside. Enjoy the summer like we all should with a safe and efficient way to cool down. This is where the Hessaire MC37A 2200 CFM air cooler comes in.
Evaporative Technology
This air cooler uses evaporation to naturally cool down the air in a specific area. It is not an air conditioner that works by using chemical coolants and a compressor. Users will need to load the cooler with cold water or ice and allow it evaporate in order to remove heat in different surfaces.
Indoor and Outdoor
The cooler can be placed inside or outside any home or office and cool up to 750 square feet of area. Families who use the Hessaire MC37A can get to enjoy may fun activities both indoor and outdoors.
Powerful and Effective
The evaporative cooler can generate up to 2,200 cubic feet per minute of cooling power using only water and little electricity.
Other features include:
Portable and Mobile
The air cooler does not require permanent installation. At only 39 lbs, users can easily push the unit around to various locations. The caster wheels make it even easier to set it up  near an open window or an open door.
7 Foot Cord
The unit has a 7 foot cord long enough to eliminates the need for extensions. You can certainly place it anywhere.
Energy Saving
The Hessaire MC37A requires much less electricity than a regular air conditioner. Without a compressor, the evaporative cooler is energy efficient, saving you a significant amount with every electrical bill. You can do away with an AC and replace it with Hessaire MC37A and save money to buy other important things.
Built-in Overheat Protection
If the air cooler runs out of water and you are unable to refill it right away, Hessaire has designed the unit with its own overheat protection that will shut off the unit.
Why Choose Hessaire MC37A?
The Hessaire MC37A is a powerful air cooler that is surprisingly quite and mobile.
ETL and CETL Certified, this evaporative air cooler can work wonders both indoor and outdoors. What more can you ask for right?
No need to use chemical coolants that may have a long term impact on users' health. Without a compressor, the Hessaire MC37A is environment-friendly and family-safe.
See Hessaire MC37A Price on Amazon
---
SPT SF-612R – Uncomplicated yet effective cooler
The SF-612R is an evaporative air cooler that is designed to lower the temperature in medium-sized spaces to up to 250 square feet. This unit has a unique cooling pad design that is developed to effectively add to the unit's cooling effect.
Perfect for homes, it can placed in any room from the kitchen to the bedroom or even the garage.
Reduces Cooling Cost
The SF-612R Evaporative Air Cooler can effectively cool an area without the need for an air conditioner. This will instantly lower your household's electrical consumption. Now, cooling down your room during the hot summer season doesn't mean spending too much to pay for you electric bill.
Lightweight and Portable
The unit weighs in 17 lbs, air coolers cannot get anymore lightweight than that! Add in the wheels and you've got your own air cooling buddy.
Specifically designed to answer your needs, you can easily push the air cooler anywhere you need it.
Other features include:
Low, medium and high cooling speeds.
10L water tank capacity
Spot cooling at 476 cubic feet per minute (CFM) of air flow at max speed.
Comes with automatic swing louvers you can turn on or off.
Has 4 smooth-rolling caster wheels that won't scratch your floor.
Has Natural Mode, Sleep Mode and a Shut-Off Timer from 30 minutes to 7.5 hours.
Has an easy to manipulate LED Control Panel.
Durable but elegant looking design.
3D cooling pads offer additional and faster cooling effect.
How it Works
The unit sucks warm air in and passes it through the 3D honeycomb cooling media. The pads are saturated with cold water and as the air passes through, water evaporates into air and a cold stream of air is blown out of the cooler.
It is this constant supply of cooler air lowers the temperature in the area around the air cooling unit.
Despite it's impressive power, the evaporative air cooler is not an air conditioner. It does not have a compressor or use refrigerant gas to cool down an area.
As a downside, you can't expect the same amount of cooling from an AC with an air cooler. But as an advantage, you won't be paying high electrical bills because of a power-hungry compressor.
The SPT SF-612R is not only an affordable air cooler, it is also a cost-effective appliance your home can do well with.
See SPT SF-612R Price on Amazon
---