A gas water heater can be a good alternative to an electric powered water heater and there are a lot of reasons to go with propane and natural gas. A gas water heater works by igniting the gas and then pushing the hot air upwards to heat the water. The waste product that is given off by the burning process is then vented outside of the home. Hence, heating water is faster compared to electric heating.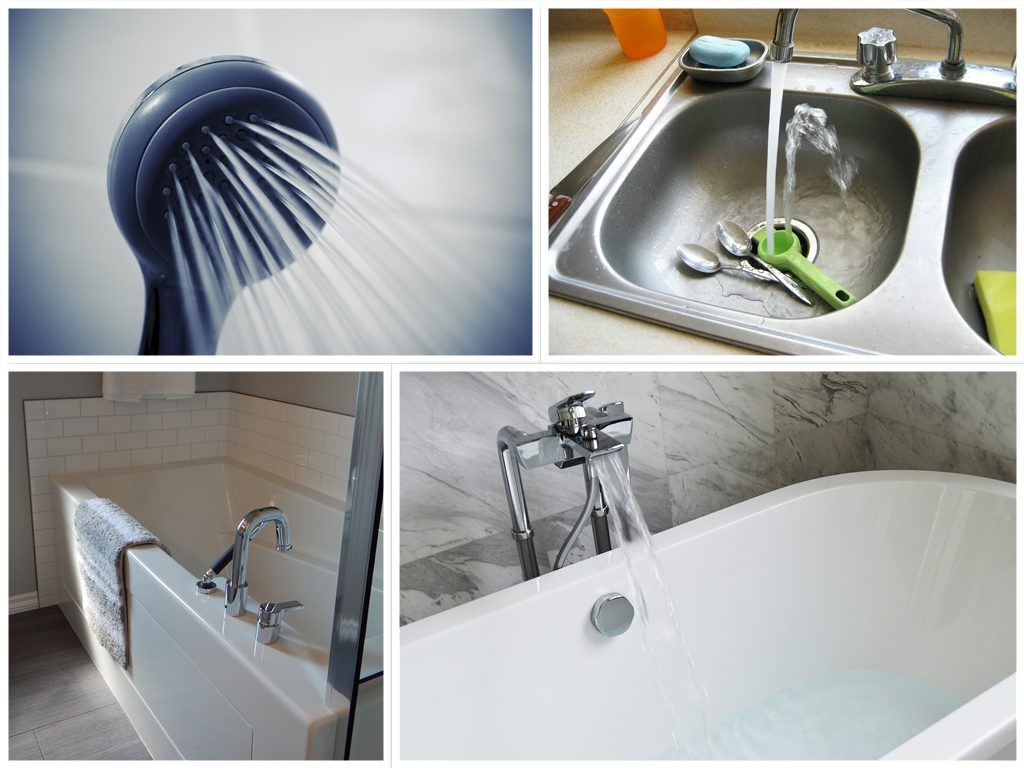 There are different kinds of gas water heaters, with different types of gas used and different amounts of heat generated. Propane water heaters work almost identically to natural gas. We'll go over some of the tankless gas water heater reviews, both propane and natural gas.
Gas Tankless Water Heater Comparison Table
| Water Heater | Max BTU | Max Flow Rate | Power Source | Weight | Dimensions |
| --- | --- | --- | --- | --- | --- |
| Rinnai RL75iN | 180,000 | 7.5 Gallons Per Minute | Natural Gas | 45 pounds | 14 x 9.3 x 23 inches |
| Takagi T-KJr2-IN-NG | 140,000 | 6.6 Gallons Per Minute | Natural Gas | 19.4 pounds | 6.7 x 13.8 x 20.3 inches |
| Rheem RTG-64XLN | 150,000 | 6.4 Gallons Per Minute | Natural Gas | 54 pounds | 14 x 10 x 26 inches |
| Rheem RTG-84XLN | 180,000 | 8.4 Gallons Per Minute | Natural Gas | 54 pounds | 14 x 10 x 26 inches |
| Takagi T-KJr2-IN-LP | 140,000 | 6.6 Gallons Per Minute | Propane Gas | 38 pounds | 6.7 x 13.8 x 20.3 inches |
| Bosch 330 PN LP | 75,000 | 3.3 Gallons Per Minute | Propane Gas | 24.6 pounds | 10.5 x 18.5 x 36.8 inches |
| Rinnai RL94iN | 199,000 | 9.4 Gallons Per Minute | Natural Gas | 50 pounds | 9.3 x 14 x 23 inches |
| Marey 10L GA10LPDP | 79,228 | 3.1 Gallons Per Minute | Propane Gas | 21 pounds | 13.6 x 6.9 x 23.6 inches |
| Bosch Therm 520 HN NG | 117,000 | 2 Gallons Per Minute | Natural Gas | 40 pounds | 16.7 x 8.7 x 25.8 inches |
| Eccotemp FVI-12-LP | 74,500 | 3.4 Gallons Per Minute | Propane Gas | 20 pounds | 4 x 15 x 24 inches |
| Eccotemp FVI-12-NG | 74,500 | 4 Gallons Per Minute | Natural Gas | 20 pounds | 4 x 15 x 24 inches |
| Bosch 330 PN NG | 75,000 | 3.3 Gallons Per Minute | Natural Gas | 24.4 pounds | 10.5 x 18.5 x 36.8 inches |
Please note: Product images, BTU, Flow Rate, Power Source, Weight and Dimensions are obtained via Amazon.com
Gas Water Heater vs Electric Water Heater

So, how does gas water heater stack up against the other types of water heaters that are on the market today? There are several factors to consider. We're listing the gas water heater and electric water heater.
A standard gas water heater is one with a storage tank that keeps the hot water stored so that anyone who runs a faucet can have near-immediate access to it. However, that also means that you incur a great deal of energy expense to keep that tank full.
In fact, the Department of Energy lists water heaters as the biggest utility expense in U.S. households. The tankless water heater only heats up water when you need it and at nearly the same speed as from the storage tank. So, this model is much more cost-effective in the long run, but they are expensive to have installed.
As far as the comparison goes, gas water heaters are definitely less expensive to run than electric water heaters. In fact, that is the number one reason that people switch to the gas water heaters. If you choose the heat-on-demand model, or the tankless water heater, you can actually save up to 50% of your normal water heating costs.
The gas tankless water heater also eliminates the need to wait for hot water. With electric water heaters that have a storage tank, if you empty the hot water out of the tank you are out of luck until it fill up again. Gas water heaters also last longer and you get cleaner water when you use them.
How to Choose a Gas Tankless Water Heater
There are a few things that you need to look at when you are choosing a gas tankless water heater. The first thing that you want to look for is how long the water heater is going to last. The longevity of the water heater is an important factor to consider and right alongside of that is the efficiency of the water heater. Looking its Energy Factor beforehand should be considered. The higher the EF, the more efficient the water heater. You obviously want to save money by having one that lasts, but you also want it to be as efficient as possible.
Next, you want to try to decide what your requirements are. There are two choices for gas water heater, propane or natural gas. If either fuel is available in your area, then choose that fuel. The cost of these fuels will vary on every company.
The flow rate and BTU's are also important factors that you should be kept in mind. Depending how you many gallons of hot water you need in your household, choose the water heater with enough flow rate (gallons per minute) to supply you enough hot water.
Finally, you need to do some comparisons and look at the gas water heater reviews to see how people are rating the units that they have. Then, you'll have to decide if you want to install it yourself or hire someone to do it.
Benefits of the Tankless Gas Water Heater
As mentioned when doing the comparisons, gas tankless water heaters have many benefits. You don't have to wait for hot water to come and you save money because gas is cheaper to run. When there is an unexpected power outage, gas water heater is not affected. Also, gas water heaters make for cleaner hot water.
The Best Gas Water Heater Brands
When you are choosing the best water heater brand there are quite a few out there, but there are five brands that are considered the top five gas water heater brands. We'll go over each one-by-one to give you some more details on them.
Rheem: Rheem is the first brand that we are going to cover. Customers who have had Rheem water heaters installed in their homes are happy to recommend them to their friends and family. Many customers are impressed by the speed that Rheem water heaters work as opposed to their previous water heater.
Eccotemp Systems: Eccotemp Systems is a brand that has been providing eco-friendly water heating systems to homes for more than a decade and now have 2000 locations across the continent as well as in Europe and the Middle East.
Bosch: Bosch has been around and doing business in some form since the late 1890's. They are one of the oldest technology companies and one of the most respected. They have a wide range of water heaters, including many tankless that are for every need and budget.
Rinnai: Rinnai is a company based in Nagoya, Japan and they have been manufacturing water heaters and other related appliances for the home since 1920.
Takagi: Takagi is another Japanese company that makes high-quality home appliances like water heaters. They have been in business for over sixty years and are right on the cutting edge of water heater technology.
Reviews of the 5 Best Gas Tankless Water Heater
The Rinnai RL75iN is a sleek, modern water heater that has a lot of great features and high performance. While most water heaters at this level and in this price range only go up to 75,000 BTUs this one can do 180,000 maximum. This, combined with the other features that you have makes it a solid purchase and even the price is right.
See Rinnai RL75iN Price on Amazon
---
The Takagi T-KJr2-IN-NG is a very solid, high-quality water heater that is dependable while the price is almost a bargain for a 6.6 GPM flow rate. It is also easy to install, but you would probably be wiser to pay a little extra to have a licensed HVAC technician do the install because it comes with a decent warranty that will be void if you install it yourself.
See Takagi T-KJr2-IN-NG Price on Amazon
---
The Rheem RTG-64XLN is actually a great product and it is priced just right. There are better water heaters that are out there – the same price and a higher capacity – but this is still a solid buy. The Rheem brand is well known for providing high quality appliances and this one is no exception. If you like the price and you like the specifications, then you wouldn't regret buying this water heater.
See Rheem RTG-64XLN Price on Amazon
---
Th Eccotemp FVI12-LP is a well-performing propane gas water heater that will do the job well once you get it installed. This unit is best for small houses that use lesser demand of hot water. This is also cheaper compared to its close competitors but you might also consider its only 2 year warranty VS 10-12 years offered by its competitors.
See Eccotemp FVI-12-LP Price on Amazon
---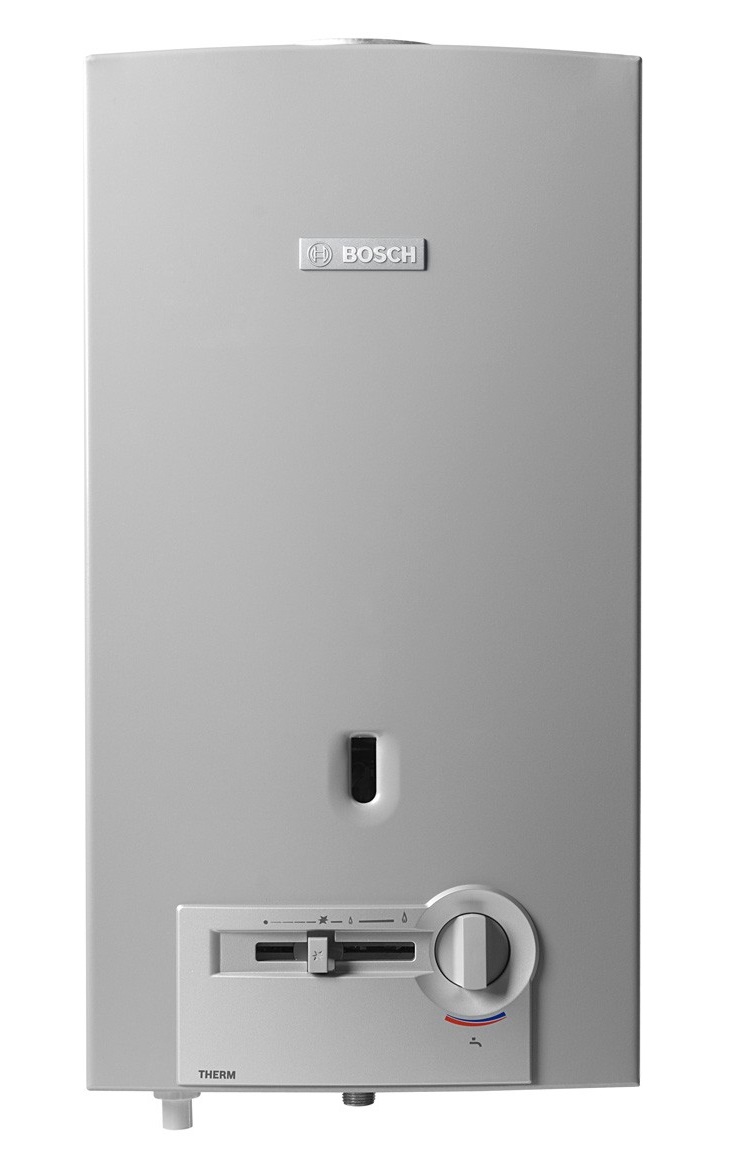 While this is still a great buy, the Bosch Therm 330 PN LP is a little expensive compared to its competitor like Eccotemp FVI-12-LP which is cheaper and has almost the same features. However, this unit has an extensive warranty up to 15 years. This water heater is best used for small households and cabins.
See Bosch Therm 330 PN LP Price on Amazon
Conclusion
The bottom line here is that if you haven't yet switched to a gas water heater, it is definitely the time to do so. This isn't just a temporary fad, tankless water heaters will probably not only be standard in homes very soon, they could even be required by law because of the reduced environmental impact. There are many to choose from and you are sure to find the best water heater for your home. The five brands are always great to install and a solid investment that is going to save you money for a long time down the road.
---