A gas water heater can be a good alternative to an electric powered water heater and there are a lot of reasons to go with propane and natural gas. A gas water heater works by igniting the gas and then pushing the hot air upwards to heat the water. The waste product that is given off by the burning process is then vented outside of the home. Hence, heating water is faster compared to electric heating.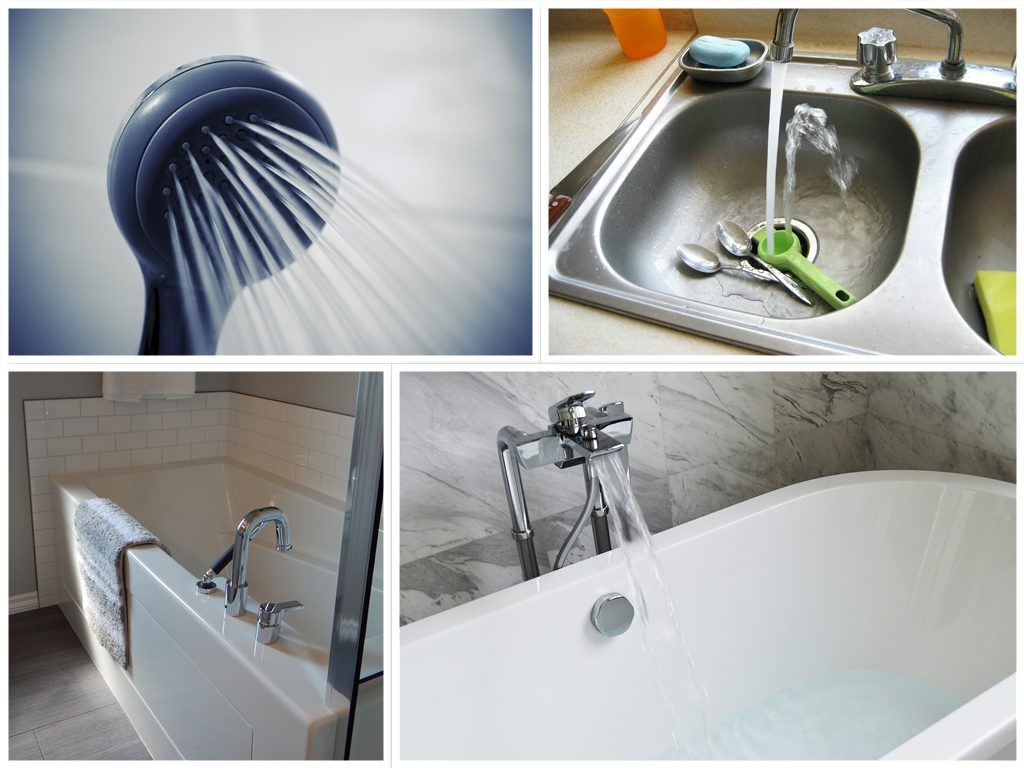 There are different kinds of gas water heaters, with different types of gas used and different amounts of heat generated. Propane water heaters work almost identically to natural gas. We'll go over some of the tankless gas water heater reviews, both propane and natural gas.
Gas Tankless Water Heater Comparison Table
| Water Heater | Max BTU | Max Flow Rate | Power Source | Weight | Dimensions |
| --- | --- | --- | --- | --- | --- |
| Rinnai RL75iN | 180,000 | 7.5 Gallons Per Minute | Natural Gas | 45 pounds | 14 x 9.3 x 23 inches |
| Takagi T-KJr2-IN-NG | 140,000 | 6.6 Gallons Per Minute | Natural Gas | 19.4 pounds | 6.7 x 13.8 x 20.3 inches |
| Rheem RTG-64XLN | 150,000 | 6.4 Gallons Per Minute | Natural Gas | 54 pounds | 14 x 10 x 26 inches |
| Rheem RTG-84XLN | 180,000 | 8.4 Gallons Per Minute | Natural Gas | 54 pounds | 14 x 10 x 26 inches |
| Takagi T-KJr2-IN-LP | 140,000 | 6.6 Gallons Per Minute | Propane Gas | 38 pounds | 6.7 x 13.8 x 20.3 inches |
| Bosch 330 PN LP | 75,000 | 3.3 Gallons Per Minute | Propane Gas | 24.6 pounds | 10.5 x 18.5 x 36.8 inches |
| Rinnai RL94iN | 199,000 | 9.4 Gallons Per Minute | Natural Gas | 50 pounds | 9.3 x 14 x 23 inches |
| Marey 10L GA10LPDP | 79,228 | 3.1 Gallons Per Minute | Propane Gas | 21 pounds | 13.6 x 6.9 x 23.6 inches |
| Bosch Therm 520 HN NG | 117,000 | 2 Gallons Per Minute | Natural Gas | 40 pounds | 16.7 x 8.7 x 25.8 inches |
| Eccotemp FVI-12-LP | 74,500 | 3.4 Gallons Per Minute | Propane Gas | 20 pounds | 4 x 15 x 24 inches |
| Eccotemp FVI-12-NG | 74,500 | 4 Gallons Per Minute | Natural Gas | 20 pounds | 4 x 15 x 24 inches |
| Bosch 330 PN NG | 75,000 | 3.3 Gallons Per Minute | Natural Gas | 24.4 pounds | 10.5 x 18.5 x 36.8 inches |
Please note: Product images, BTU, Flow Rate, Power Source, Weight and Dimensions are obtained via Amazon.com
Gas Water Heater vs Electric Water Heater

So, how does gas water heater stack up against the other types of water heaters that are on the market today? There are several factors to consider. We're listing the gas water heater and electric water heater.
A standard gas water heater is one with a storage tank that keeps the hot water stored so that anyone who runs a faucet can have near-immediate access to it. However, that also means that you incur a great deal of energy expense to keep that tank full.
In fact, the Department of Energy lists water heaters as the biggest utility expense in U.S. households. The tankless water heater only heats up water when you need it and at nearly the same speed as from the storage tank. So, this model is much more cost-effective in the long run, but they are expensive to have installed.
As far as the comparison goes, gas water heaters are definitely less expensive to run than electric water heaters. In fact, that is the number one reason that people switch to the gas water heaters. If you choose the heat-on-demand model, or the tankless water heater, you can actually save up to 50% of your normal water heating costs.
The gas tankless water heater also eliminates the need to wait for hot water. With electric water heaters that have a storage tank, if you empty the hot water out of the tank you are out of luck until it fill up again. Gas water heaters also last longer and you get cleaner water when you use them.
How to Choose a Gas Tankless Water Heater
There are a few things that you need to look at when you are choosing a gas tankless water heater. The first thing that you want to look for is how long the water heater is going to last. The longevity of the water heater is an important factor to consider and right alongside of that is the efficiency of the water heater. Looking its Energy Factor beforehand should be considered. The higher the EF, the more efficient the water heater. You obviously want to save money by having one that lasts, but you also want it to be as efficient as possible.
Next, you want to try to decide what your requirements are. There are two choices for gas water heater, propane or natural gas. If either fuel is available in your area, then choose that fuel. The cost of these fuels will vary on every company.
The flow rate and BTU's are also important factors that you should be kept in mind. Depending how you many gallons of hot water you need in your household, choose the water heater with enough flow rate (gallons per minute) to supply you enough hot water.
Finally, you need to do some comparisons and look at the gas water heater reviews to see how people are rating the units that they have. Then, you'll have to decide if you want to install it yourself or hire someone to do it.
Benefits of the Tankless Gas Water Heater
As mentioned when doing the comparisons, gas tankless water heaters have many benefits. You don't have to wait for hot water to come and you save money because gas is cheaper to run. When there is an unexpected power outage, gas water heater is not affected. Also, gas water heaters make for cleaner hot water.
The Best Gas Water Heater Brands
When you are choosing the best water heater brand there are quite a few out there, but there are five brands that are considered the top five gas water heater brands. We'll go over each one-by-one to give you some more details on them.
Rheem: Rheem is the first brand that we are going to cover. Customers who have had Rheem water heaters installed in their homes are happy to recommend them to their friends and family. Many customers are impressed by the speed that Rheem water heaters work as opposed to their previous water heater.
Eccotemp Systems: Eccotemp Systems is a brand that has been providing eco-friendly water heating systems to homes for more than a decade and now have 2000 locations across the continent as well as in Europe and the Middle East.
Bosch: Bosch has been around and doing business in some form since the late 1890's. They are one of the oldest technology companies and one of the most respected. They have a wide range of water heaters, including many tankless that are for every need and budget.
Rinnai: Rinnai is a company based in Nagoya, Japan and they have been manufacturing water heaters and other related appliances for the home since 1920.
Takagi: Takagi is another Japanese company that makes high-quality home appliances like water heaters. They have been in business for over sixty years and are right on the cutting edge of water heater technology.
Reviews of the 5 Best Gas Tankless Water Heater
Pros
Rinnai RL75iN has a great energy factor of .82 which makes it an ENERGY STAR® Qualified and provides up to 180,000 BTU. The standard MC-91-2US digital controller displays not just digital information but also detects erroneous activity that helps protect the water heater for long term performance. In addition, this unit provides a luxurious 7.5 GPM flow rate.
Cons
Hot water may have delayed arrival depends on the distance you install the heater to faucet. You may have to flush the unit every year if you have poor water quality.
Bottom Line
The Rinnai RL75iN is a sleek, modern water heater that has a lot of great features and high performance. While most water heaters at this level and in this price range only go up to 75,000 BTUs this one can do 180,000 maximum. This, combined with the other features that you have makes it a solid purchase and even the price is right.
Rinnai RL75iN is a solid product with some great features. First of all, you can install it in a residential setting or a commercial one, and the installation isn't difficult at all. With 7.5 gallons per minute, you have a high enough capacity that you can do pretty much any use you can think of except large scale commercial or industrial applications. This is a tankless unit of course, so you have to be prepared for the fact that the water will take anywhere from a few seconds to a minute to get the water to the faucet, but you'll pretty much have unlimited hot water once that happens.
If you have had to space out showers and make sure that you only run hot water in the sink at certain times of the day this is going to be the water heater for you. This is capable of supplying hot water even to homes that use quite a bit. This unit is able to supply water to two-bath homes and even three bathrooms without any real problems. It is also surprisingly compact and easy to install.
Made in Japan
Silver, metallic, sleek design
Energy Star Certification
0.82 Energy Factor
Warranty: 1-5-12 Years
Heating Capacity and Output
10,300 min. to 180,000 max. BTUs
7.5 GPM
Reliability and Warranty
The The Rinnai RL75iN is a reliable gas water heater. Thanks to its advanced technology for heating that proved to be efficient garnering an Energy Star qualified. The warranty is quite extensive, giving you the longest warranty on the heat exchanger – 12 years. However, there is also a five-year warranty on the parts and a one year warranty on the labor.
Why choose Rinnai RL75iN?
This is a great heating unit and it has some wonderful features but the most important part of this water heater is just how much hot water it can deliver for you. While many water heaters that are this size and within this price range are only good for small studio or one bedroom apartments, or cottages, this one has the capacity to serve even three-bathroom homes. This is one of the best water heaters that you can get for the money and it is highly recommended. It comes from a solid brand with a great history and some very good reviews for this particular unit.
See Rinnai RL75iN Price on Amazon
---
Pros
The Takagi T-KJr2-IN-NG is efficient, natural gas water heater with extensive 140,000 BTU and maximum flow rate of 6.6 GPM. This unit is not difficult to install indoors. While this one has an .82 energy factor, it also sports safety features to provide maximum performance.
Cons
While this unit delivers ample amount of BTU and flow rate, it is limited to small to medium houses. The warranty will be void when not installed by a certified technician.
Bottom Line
The Takagi T-KJr2-IN-NG is a very solid, high-quality water heater that is dependable while the price is almost a bargain for a 6.6 GPM flow rate. It is also easy to install, but you would probably be wiser to pay a little extra to have a licensed HVAC technician do the install because it comes with a decent warranty that will be void if you install it yourself.
This water heater from Takagi is the smallest unit that they make and it is a powerful 140,000 BTU with a 6.6 GPM max flow rate. You're going to need 4" category 3 stainless steel venting to install this water heater and it uses outlet thermistors to keep track of the temperature at all times. The energy factor on this machine is 0.81 to 0.83.
Takagi T-KJr2-IN-NG is a tankless water heater which means that it doesn't store water in the tank and keep it for later, which uses more energy, but it takes a few seconds for the hot water to get going. After that you get unlimited hot water and the unit is fully modulating and gas-fired. According to the manufacturer, this unit can support up to two bathrooms on a single unit in warmer climates and half that in the colder parts of the country. You may be able to find the installation instructions online but the company recommends you use an HVAC technician.
Emissions: Low NOx
Flow Rate: 6.60
Heat Exchanger: Copper
Water Connection Location
Water Connection: 0.75″
Remote Control: Yes
Technology: Non-Condensing
Multilink: No
Voltage: AC 120V
Energy Factor: 0.82
Heating Capacity and Output
Maximum BTUs: 140,000
Minimum BTUs: 19,500
6.6 GPM at 35 degrees and 3.3 GPM at 70 degrees.
Reliability and Warranty
Takagi T-KJr2-IN-NG is very reliable. The warranty is a 10-year guarantee on the heat exchanger on a 5-year warranty on the parts as long as it is used in a residence. For a business it is 5/3. The warranty is void if you don't have a licensed technician install the device. While reviewers on Amazon claim that it is easy to install yourself, you might want to think twice before you void the warranty.
Why choose Takagi T-KJr2-IN-NG?
It is easy to make a recommendation with this water heater. If you use natural gas and don't have a huge space with lots of pipe footage you'll probably do just fine with this, depending upon where you live. It is an affordable water heater that does a great job and it comes with a solid warranty and a history of reliability with the people that have been using it for years.
It comes from a solid Japanese company that has a history of providing excellent household appliances. This is a great choice for just about anyone and the tankless feature where you don't run out of hot water makes up for the few seconds you have to wait for it.
See Takagi T-KJr2-IN-NG Price on Amazon
---
Pros
Rheem RTG-64XLN is an energy efficient heater with .82 energy factor. Its Low NOx burner helps obtain efficiency while emits lesser nitrogen oxide and carbon monoxide. The process of installation is not difficult since there is manual included. Since this is an outdoor water heater, there is no need for venting. This unit delivers 150,000 BTU and 6.4 gallons per minute. In addition, this unit offers an extensive 12 year warranty.
Cons
This unit should only be installed in outdoors. The Low NOx burner might be helpful but it needs a lot of care and maintenance.
Bottom Line
The Rheem RTG-64XLN is actually a great product and it is priced just right. There are better water heaters that are out there – the same price and a higher capacity – but this is still a solid buy. The Rheem brand is well known for providing high quality appliances and this one is no exception. If you like the price and you like the specifications, then you wouldn't regret buying this water heater.
This outdoor tankless water heater is one of the best heating solutions for home or business. The fact that they are tankless means that you don't waste energy and space storing hot water for later usage and you won't run out of hot water when you need it most because it is produced on demand. Rheem provides innovation in tankless water heaters, giving you nearly 7 gallons per minute at a 35 degree rise and 5.3 gallons per minute at ten degrees hotter. Includes next generation burner technology and a .26 minimum flow rate of gallons per minute.
Rheem is a solid brand that has been making home appliances for long enough to have built up a loyal customer base. They have a great reputation within the industry and this particular model has had great review on Amazon and other sites where it is sold. Customers talk about how easy it is to get set-up as long as there is enough ventilation space and how well it worked compared to the tank models that they were replacing. The average review on this particular model is 4.7 stars which is quite a feat once you remove the one-star reviews left because the wrong product was shipped by the distributor, or the item arrived damaged by the shipping company. In fact, 97% of the reviews left for this water heater were four stars or five stars and 87% were five stars.
1/2″ NPT water fittings
Uses natural gas
6.4 GPM (35 degrees) 5.6 GPM (45 degrees) .26 GPM (minimum)
Next Generation Burner Technology
Electronic ignition system
Digital Display
Low Nox
Temperature and water flow can be adjusted.
Remote control included
10 feet of thermostat wire included
.82 Energy Factor
Heating Capacity and Output
11,000 – 150,000 BTU max.
5.6 to 6.4 GPM
Reliability and Warranty
This is an extremely reliable unit as you can see from the reviews that have been left and the thousands of satisfied customers around the world. The unit will last for 10-20 years but it will need to be cleaned regularly to ensure that it lasts as long as possible. How often it needs to be cleaned will depend upon the state of your water. The warranty gives you five years on the parts and labor, which is actually quite a good warranty, especially for the labor. There is also a 12 year warranty on the heat exchangers.
Why choose Rheem RTG-64XLN?
As opposed to tank heaters, you get a 15% savings right away by getting this water heater. This is a solid product and one that you should definitely consider if you have two bathrooms or less to heat (plus laundry room, kitchen, etc.) This is one product that you won't regret buying.
See Rheem RTG-64XLN Price on Amazon
---
Pros
The reliable liquid propane powered Eccotemp FVI12-LP makes an efficient in water heating for households. It delivers 4 GPM flow capacity and maximum 74,000 BTU. This unit is not just designed for heating but also its aesthetics makes it a modern water heater fit for easy installation while maintaining great performance.
Cons
Very limited warranty only up to 2 years compared to its close competitors that provide up to 10-12 year warranty.
Bottom Line
The Eccotemp FVI12-LP is a well-performing propane gas water heater that will do the job well once you get it installed. This unit is best for small houses that use lesser demand of hot water. This is also cheaper compared to its close competitors but you might also consider its only 2 year warranty VS 10-12 years offered by its competitors.
Eccotemp FVI-12-LP is a solid, well-performing hot water heater that will do the job well once you get it installed. Using a manual tankless does have a learning curve attached, but it's easy to figure out and for the price, this little water heater can't be beaten.
Product Performance and Features
This indoor tankless water heater is designed for small spaces where there isn't going to be more than two or three people using the hot water at the same time. It is the perfect water heater for small apartments, townhomes and cottages. This water heater is almost completely powered by liquid propane gas and it comes with a venting kit already included, made of stainless steel, so that you can install it yourself.
There is a digital display that comes with the unit as well as an exhaust fan, both of which are powered by the 110 volt power cord, but it uses very little energy because most of the unit is powered by liquid propane gas. The power consumption for the fan and display is 10 watts while it is running and 2 watts when it is idle. It features true ½ water fittings and is a modern, aesthetically pleasing design that has good safety features built right into it.
This is also one of the smallest and easiest units to manage. It is only 20 pounds and it measures just 15×24 inches. Included is a stainless steel ventilation kit. It does require a 120 volt electrical connection because of the components that run on electricity.
1/2″ NPT water water fittings
Uses liquid propane gas
Power ventilation
Electronic ignition system
Digital Display (Can display error code)
Gas and water controls independent.
Temperature and water flow can be adjusted
Stainless vent kit included
Only uses gas when water is on
Requires standard household 120 volt electric outlet
Energy factor: 79%
Power ventilation
Heating Capacity and Output
4 GPM flow capacity
25,000 min – 74,000 max BTU
Reliability and Warranty
From the information and feedback that other customers have left, this water heater is one of the most reliable ones on the market today for the price range. With regards to safety, this unit is UL certified which means its electronic parts pass the safety standards. As for the warranty, it comes with a two-year warranty.
Why choose Eccotemp FVI12-LP?

The Eccotemp FVI-12-LP is a great water heater for the price, and in fact, may perform as well as water heaters that cost twice or three times as much. It has a 2 year warranty so you know the company is standing behind their product and will support it if something goes wrong. It is designed to deliver hot water only small spaces so you probably won't have a lot of success in 3 or 4 bedroom houses, but for everything else it should work just fine and give you hot water reliably for many years to come.
See Eccotemp FVI-12-LP Price on Amazon
---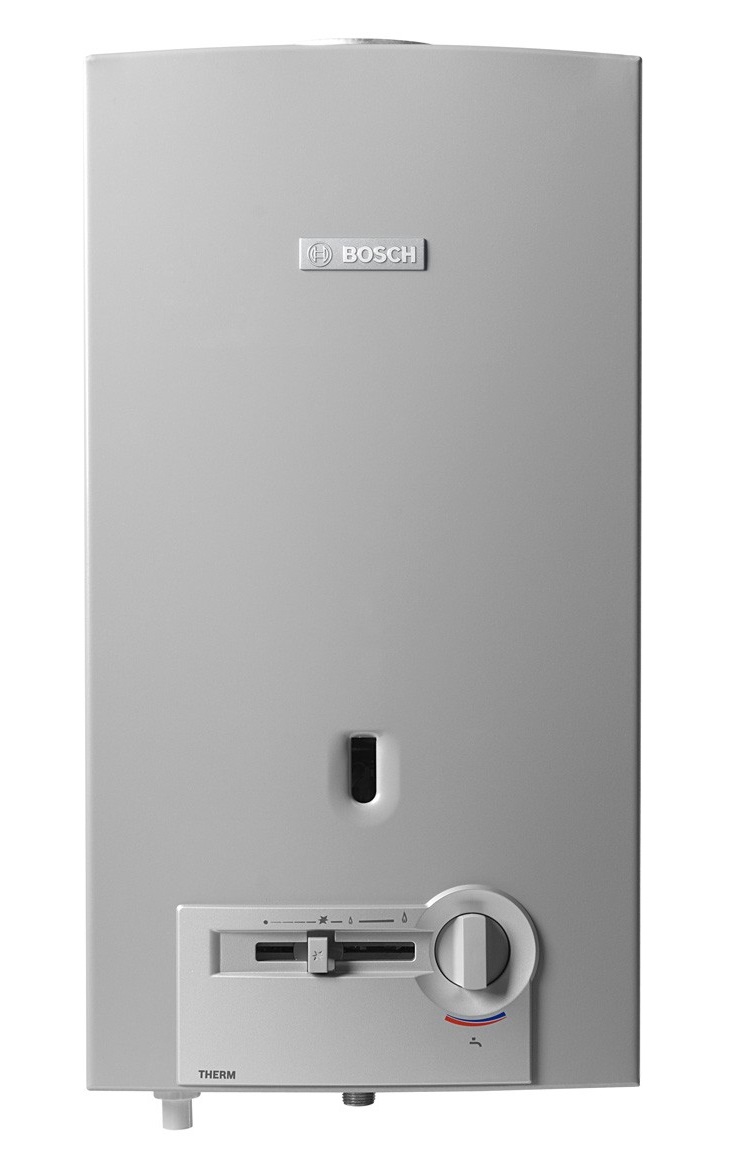 Pros
The Bosch Therm 330 PN LP is powered by a cheaper energy source which is propane. Unlike other models which requires electric ignition, this water heater doesn't.
Cons
Although you can expect great performance, this unit is not as efficient as its close competitors which has .82 Energy Factor compared to its .68. Compared to Eccotemp FVI-12-LP which has almost the same features and has 4 GPM flow rate, Bosch Therm 330 PN LP only delivers 3.3 gallons per minute.
Bottom Line
While this is still a great buy, the Bosch Therm 330 PN LP is a little expensive compared to its competitor like Eccotemp FVI-12-LP which is cheaper and has almost the same features. However, this unit has an extensive warranty up to 15 years. This water heater is best used for small households and cabins.
When it comes to water heaters, it is all about the performance versus the price, with the ease of installation factored in their somewhere. So, when you have a unit that is cheap but it doesn't run very well, give you very much in the way of energy savings and isn't reliable, it isn't worth paying a lower price. That's where this Bosch Therm 330 PN LP unit comes in. While the specifications listed on the box are good specs and the price is fair for those specifications, there have been few unsatisfied customers who haven't had much success with this unit. So, in the way of performance, it doesn't work reliably.
This unit has a Piezo push button ignition and there is a gas valve that keeps the temperature the same even when flow rates are higher or lower. It weighs under 25 pounds and it is about the size of a large suitcase. California residents should view Proposition 65 before buying. It has a 3.3 gallons per minute flow rate and 75,000 BTU.
Some of the information that you might want to know that isn't listed in the product information include the fact that you'll have to clean it about once a year, but the instructions are included and it is fairly straightforward. Also, you need to have a minimum of 30 PSI if you want to operate this water heater. The push button pilot ignition can only have to start at the beginning, or if it goes out for some reason, and remember, you can probably only use one of your faucets at a time with this unit because it just can't keep up with any more than that.
Heating Capacity and Output
1) 75,000 BTUs
2) 3.3 GPM
Reliability and Warranty
This unit has a few problems as a quick read-through of the reviews will tell you, but it is for the most part, a solid, reliable water heater. However, for the price that is listed, you could get a better unit, or pay less for the same water heater. As far as the warranty goes, it has a 3 year warranty on parts  and then up to 15 years on heat exchanger.
Why choose Bosch Therm 330 PN LP?
You can probably find a better choice for water heaters. If you are particularly fond of this brand then this might be the water heater for you, but if you aren't too worried about the name, only the performance and reliability, you are probably going to be happier with another brand, or at least a different Bosch model.
See Bosch Therm 330 PN LP Price on Amazon
Conclusion
The bottom line here is that if you haven't yet switched to a gas water heater, it is definitely the time to do so. This isn't just a temporary fad, tankless water heaters will probably not only be standard in homes very soon, they could even be required by law because of the reduced environmental impact. There are many to choose from and you are sure to find the best water heater for your home. The five brands are always great to install and a solid investment that is going to save you money for a long time down the road.
---